Remember those Kodak commercials that brought a tear to your eye? The ones proclaiming to capture all the fun in color? And, if that wasn't enough, there was Paul Anka singing, "Good Morning Yesterday... do you remember the times of your life."
Currently, as I sift through hundreds, perhaps thousands of photos spanning five decades, I'm remembering the times of my life. A photograph takes a moment and freezes it but our mind brings forth the movie from that moment. Of course, the older we get the more we need something to jog our memory, hence the importance of retaining photos. Yet, we are living in a time of taking so many photos it's nearly impossible to keep them in an actual place other than our computer (the cloud is as vast as the sky, and therefore aptly named) or smart phone.
As the parent of young adults, I know firsthand that their photos rarely make it to being printed let alone compiled into a photo album. Most can be found on various social sites, chat groups,, or stored in their smart phones. By most, I'm talking about thousands. This is not over five decades, and, let's face it, that first decade of their lives, I was the one behind the lens. These days with smart phones equipped with better (certainly not authentic camera quality) cameras, I find myself also guilty of snapping excessive photos. It's highly accessible, quick, and easy.
Now that my youngest is graduating from high school this year, I want to make some photo albums for her. It's become an overwhelming task, mostly because of the time it takes to organize the various photos. My system is very weak, but it works. I simply categorized the photos into 1. School, 2. Holidays 3. Cousins/relatives. I try to keep the photos in chronological order, too. I also have an album devoted to our family dogs over the years. I've made the decision to throw out blurry or unrecognizable photos... "who is that guy eating a tamale with my brother (not in the picture) during his college days?"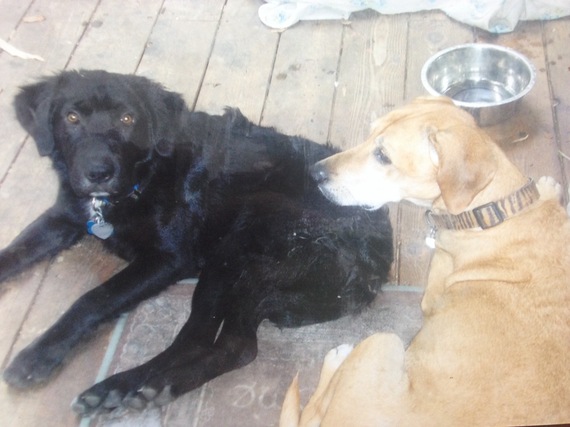 Though all of these photos are spread across my dining room table, resembling a puzzle with thousands of pieces longing to be put together, it has become a family project. Every photo tells a story. Often, it takes more time than I'd planned but there's always a loving memory to be shared.
As I go through all the photos dating back to the early 1960s, I realize today's technology makes it possible for me to take a photo of a photo and send it to a friend/relative, instantly. Of course, this delays my goal of getting the photos organized. I end up texting a friend and attaching the photo. The other day my sorority sister posted on Facebook that she was sick. I came across a photo of us in the sorority house dancing and singing from the mid 1980s. After sending it to her with a text, "I hope this makes you feel better. Good times," she wrote back, "I feel like crud but this had me truly laughing out loud. Thank you."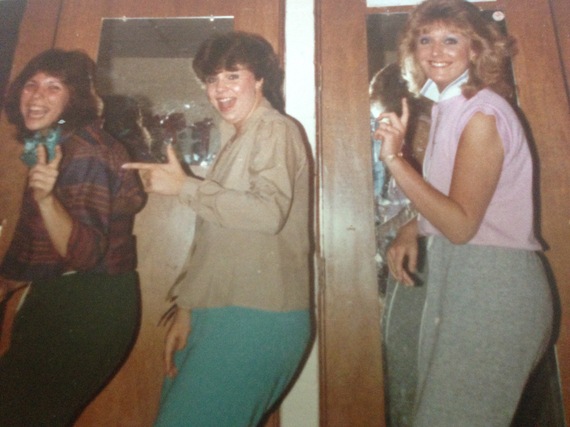 It's also nice to share photos from my phone with my mom. She insists I get the photos printed. "I want to put it on my refrigerator!"
These days, keeping recent photos on the cell phone or storing them in the cloud, using the latest tools (Snapfish, a web-based photos sharing and printing service is one option) makes it quick and easy to create a "memory book." Using this process will assist in discarding photos and allow for more additional photos to be stored, and prevent a dining room table filled with unsorted photos.
Recently I had a "memory" blanket made for my mother. It took hours of sifting through photos that predate the digital age we now live in -- hours filled with laughter and tears. So, be prepared because gathering the "times of your life" will fill you with emotions and offer a view to heartfelt memories.
As my friend Anthony Polvere, a professor of photography, said, "Photographs intensify our memories and take them to a deeper level of remembrance."
Five ways to organize all those photos
1. Make it a family project
2. Create a simple system to categorize -- time, place, people
3. Eliminate when possible -- doubles, blurry, unidentifiable scenic photos
4. Give yourself time. The photos weren't taken in a day...
5. Feeling overwhelmed? Go back to one for assistance