The average person looks at their phone 150 times a day with more than a 1/3 of those times devoted to texting/instant messaging. That is 50 texts a day! If you can remember a time before texting, it would be a pretty strange day to have 50 phone calls unless you worked at call center or it was your job to make sales calls.
Texting is quick and emotionless communication often executed while distracted and multitasking. Being quick and emotionless might be a good tactic for business communication but we don't tend to use texting for business; we use it to communicate with people we are trying to get to know or people we are already in some sort of relationship with. Sadly, when communication really matters to the well-being of a relationship, using quick and emotionless texting is never the way to go.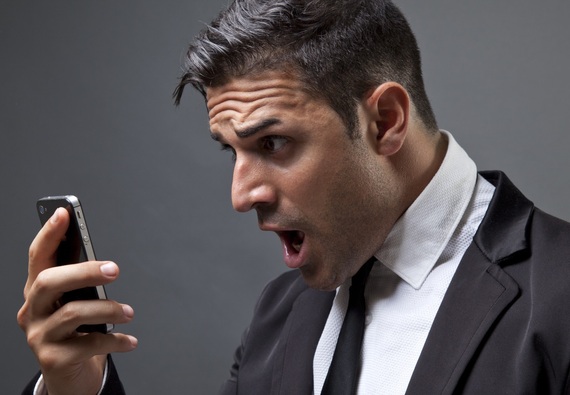 Somehow a transition between texting and a live conversation needs to happen. I say "LIVE" because waiting for a text to come in is not an opportunity for a live conversation, it is nothing more than willing participation in the sport of communication cliffhanging.
"We Need to Talk" -- Those four words generate a lot of fear no matter if they are texted or not. Here are five strategies to use when transitioning important communication away from texting.
1. Blame it on Auto-correct: Text = "Oh man, auto-correct is going to have a field day with what I want to say, can we see each other later?" (Use of non-threatening emoticons are encouraged)
2. Blame it on the Emoticon: Text = "I just spent 15 minutes looking for the right emoticon to express how I feel, perhaps I should show you in person?"
3. State a Finger Crisis: Text = "What is the medical condition you get from typing too much? My fingers hurt from texting. Can I call you right now?"
4. Use Urgent Kindness: Text = "Your voice is one of my favorite things! Can I hear it right now, please?"
5. Bookmark It: Text = "This conversation is important, let's put it on hold until we can give it some proper attention. Is that ok with you?"