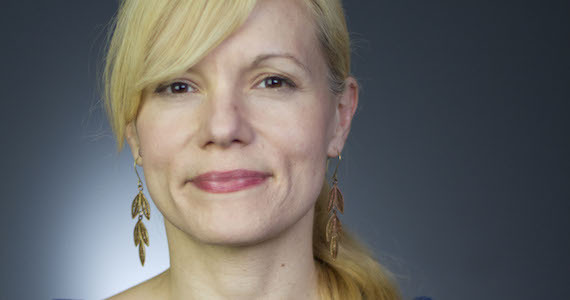 On December 5th, the second annual Social Entrepreneurs Challenge, hosted on CrowdRise, came to an end. And what an ending it was! The goal was for social entrepreneurs to raise $3 million over a six-week campaign to unlock match and prize funding from the Skoll Foundation. By the final week of the Challenge, donations continued to pour in, and the entrepreneurs ultimately raised more than double our goal--$6.6 million.
In total, the Challenge raised $11 million, including $3.25 million in matching grants and a $1.2 million Chairman's grant from the Skoll Foundation.
Last year, we launched the Social Entrepreneurs Challenge to what we considered to be great success, exceeding even our top goal.
This year, we aimed higher. We tested and piloted new strategies and achieved more than we ever thought we would.
We're thrilled with this success, but also excited to see that we were able to learn from last year's Challenge and craft strategies that brought this effort to the next level and led to unprecedented results.
As many other groups look to leverage crowdfunding and other unique approaches to fundraising, we wanted to share some of the our top five pointers for building successful crowdfunding campaigns:
1. You know what they say about early birds. It may feel unnecessary to think about a year-end fundraising campaign in early summer. But that's precisely what we did with our CrowdRise partners and social entrepreneurs.
In July, our communications team sent sample communications plans, timelines, and marketing collateral to Challenge participants. We also sent them tips about building their email lists and social media networks, and about reaching out to high net worth donors. We hosted fundraising webinars before the Challenge started.
These early steps helped lay the groundwork for a successful fundraising campaign and allowed the social entrepreneurs to build and create their contacts and content during the "dog days of summer".
2. Mash it up! Maintaining momentum and excitement over a six-week fundraising challenge can be...well, a real challenge.
To keep the nearly 70 participating organizations engaged, we worked with CrowdRise to create a wide variety of weekly contests. Each week focused on different ways to reach goals, such as getting as many unique donors as possible, or reaching a certain threshold to be eligible for prize funding.
These opportunities allowed social entrepreneurs to reach out to their donors and networks with various giving options. We also created a page for essays on The Huffington Post, and used social media to build interest for the duration of the Challenge.
3. Constructive competition is cool. A good dose of healthy competition can go a long way--especially when prize funding is involved.
We structured the Challenge to encourage competition among social entrepreneurs, which got their donors inspired to help them win. Deadlines and targets for the contests, which maximized different strengths and assets at different points throughout the campaign, helped create a sense of urgency every week.
4. And collaboration is even cooler! That said, competition isn't everything--after all, we shouldn't lose sight of the essential "social" part in "social entrepreneur".
For one week of the Challenge, we paired social entrepreneurs into teams so that they could support each other and share ideas. When we announced this special "collaboration" week, social entrepreneurs shared their esprit de corps with us, each other, and their networks. Some of them even shared their donors!
5. Don't BIAY (Build It All Yourself). Engage in existing events. This year, we timed the Challenge to leverage #GivingTuesday, the global day of giving held the Tuesday after Thanksgiving.
Our social entrepreneurs were able to provide audiences with a tangible "give back" option, and leverage the visibility and PR that broader #GivingTuesday activities provided.
We also wanted to pilot a new effort to link our online campaign with a physical, in-person event, so we co-hosted a #Give2Future event for #GivingTuesday with the Institute of the Future in their terrifically new, open, and welcoming space. We used the #Give2Future gathering to talk about the future of philanthropy and social entrepreneurship and to share information and exciting news about the Challenge.
We are heartened to see how many people participated in the Challenge--as fundraisers, donors, and champions. Ultimately, participating social entrepreneurs and their staff members worked very hard to ensure success.
But the great news is that their efforts this year will continue to reap results in 2015 and beyond. It came as no surprise that the organizations that embraced the campaign and involved most of their staff and supporters were the most successful in "crowd-raising" funds.
We couldn't be more delighted that the Social Entrepreneurs Challenge proved to be a great way for individuals to support people and ideas driving solutions to the world's thorniest problems.
As we look to bring 2014 to a close, our thanks go out to all of the participating social entrepreneurs and donors who helped make this Challenge such a remarkable success!
Related