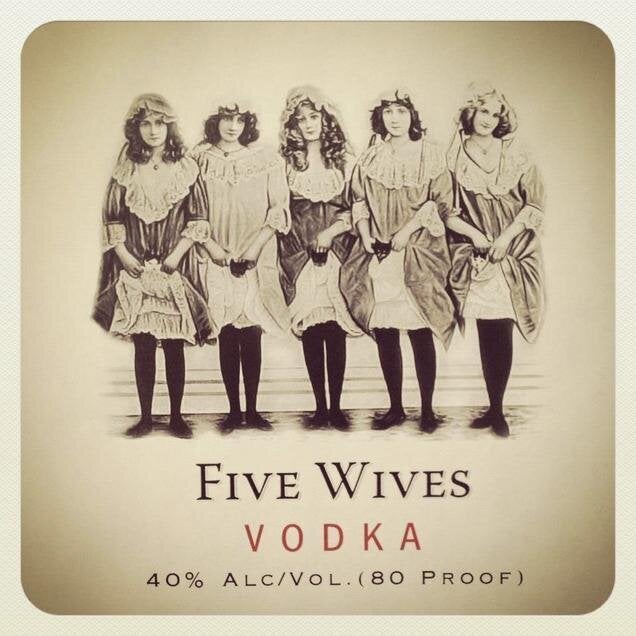 Do you find the name Five Wives Vodka offensive? The Idaho State Liquor Division did, and has banned the vodka from the state.
"We feel Five Wives Vodka concept is offensive to a prominent segment of our population and will not be carried," Howard Wasserstein, deputy director of the Liquor Division, explained in a letter to distributor Elite Spirits of Boise.
Steve Conlin, partner and vice president of marketing at Ogden's Own Distillery, the producer of Five Wives Vodka, found the Liquor Division decision to be "extremely misguided" if based on religious concern. "We can only presume he means Mormons," Conlin says in a press release emailed to The Huffington Post, "Though that makes little sense as they allow Polygamy Porter from Wasatch Beers of Utah to be sold. We're a little dumbfounded by it all." According to the U.S. census, 27 percent of Idaho's population are members of The Church of Jesus Christ of Latter-day Saints.
The micro-distillery, which is based in Utah, claims that its label "pays homage to the early travelers to the West." Owner Tim Smith told the Salt Lake Tribune that he focused on Ogden's "dark history" when naming the spirit. Apparently, the first pioneer wagon contained 66 men and five women.
In an effort to re-instate the vodka in Idaho, the company has created "Free the Five Wives" t-shirts.

CORRECTION: An earlier version of this story referred to The Church of Jesus Christ of Latter-day Saints as The Church of Latter-day Saints. We regret the error.