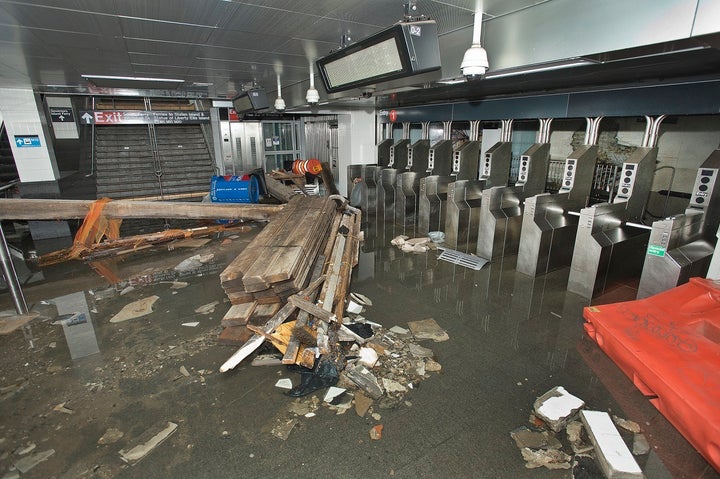 By Nadine Gabai, Law Graduate, New York Legal Assistance Group
Five years ago Superstorm Sandy – the largest Atlantic storm in history – slammed into the New York City region, upending lives and causing billions of dollars in damages to homeowners, renters, businesses and the federal government. To this day, many people in the areas hardest hit by the storm are still struggling to put their lives back together.
The recent hurricanes in Texas, Florida and Puerto Rico killed several hundred people and displaced or otherwise affected many thousands more. They are at the beginning of a long and difficult journey that will require courage, resilience, and the support of an array of government and private disaster relief programs. Among these are nonprofit legal services groups like ours that in the last several years have become recognized as a vital social service in the immediate and long-term aftermath of a natural disaster.
When Sandy hit our shores on October 29, 2012 we had no capacity, and no real understanding of what it would take to build a storm response legal team. But within days we were able to confer with legal services organizations on the Gulf Coast who shared what they had learned after Hurricane Katrina. They advised us on how to gear up to help victims unable to afford an attorney to navigate various relief programs, do battle with insurance companies and begin the long process of making repairs.
Five years later, with the support of a cadre of pro bono lawyers from the private bar, we have assisted clients in New York City and on Long island with more than 13,000 legal matters, a number that continues to rise as people still find themselves dealing with local recovery programs, flood insurance claims, rampant contractor fraud and other storm-related problems. Recently, we had the opportunity to pay forward the invaluable support we received from our legal services colleagues in Louisiana and elsewhere by conducting post-disaster legal services training programs for legal services groups in Texas and Florida that reviewed FEMA and the other major federal relief programs, significant potential legal issues, and longer-term recovery issues. (We are still formulating the best way to be of assistance to our peers in Puerto Rico.)
The back-to-back-to-back devastation we saw in the span of just a few weeks this September is a stark reminder that our coastal areas continue to remain at risk. Due to the billions of dollars of debt the National Flood Insurance Program has incurred in recent years, flood insurance rates have increased and will continue to rise. Homeowners should take advantage of programs and services that can help them prepare now for future floods that are expected to occur due to sea levels rising. FloodHelpNY, for example, is funded by the New York Governor's Office of Storm and Recovery and provides elevation certificates and flood insurance counseling free-of-charge to inform New York City homeowners about how they can protect their home and finances from future floods.
Recovering from a disaster is time consuming, requires a great deal of work and an ample amount of patience. If it happens to you, here are some key things we have learned that can help make a terrible situation a little more bearable:
Be Organized: Make note of filing deadlines and photograph and videotape damages and retain all records. (Most of the disputes we are handing now, five years out, have to do with missing documentation.) Thoroughly document repair efforts on an on-going basis and keep and organize receipts – your future recovery depends upon it.
Be Proactive: Call FEMA, the Small Business Administration and other agencies early and often to try to resolve problems before they get worse. Don't rely on the first answer you receive.
Plan for a long haul: Be prepared for substantial insurance and contractor disputes that will cut across multiple interacting issues. Five years after Sandy, we have plenty of clients who are still suing or being sued.
Most important: Find a lawyer versed in disaster legal services. If you cannot afford an attorney, there are several hundred non-profits, pro bono programs, court-based services, and others across the US that may be able to help. www.lawhelp.org is a good resource to help you find one.
Calling all HuffPost superfans!
Sign up for membership to become a founding member and help shape HuffPost's next chapter