#1. Do not stifle sensitivity to issues of food waste and hunger.
Food insecurity is a massive problem on a local and global level. One-third of the world's food is thrown away, while hundreds of millions of people go undernourished according to chef Massimo Bottura. The average person might doubt their ability to do anything about it. Feeling helpless can discourage people from dwelling on these issues. A recent talk and documentary film, 'Theater of Life,' explored a soup kitchen conceived by Bottura which turns food surplus into meals for those in need while teaching marketable skills for the unemployed and food for thought for a home cook.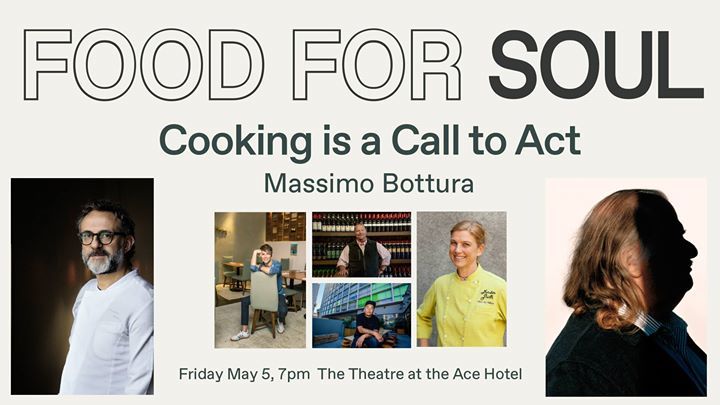 #2. Reflect on issues of food insecurity without becoming overwhelmed.
Sharing truths over food is a powerful experience. Running soup kitchens in formerly abandoned, refurbished buildings, top shelf chefs lead by Massimo Bottura have been pursuing a novel approach to an old problem of how to safely rescue food past its prime. An idea gaining traction, a second permanent location, Refettorio Felix opens in London, June 5. In serving the humble, an obligation is fulfilled that releases Bottura, along with his friends and colleagues, to new heights of excellence with a clearer conscience.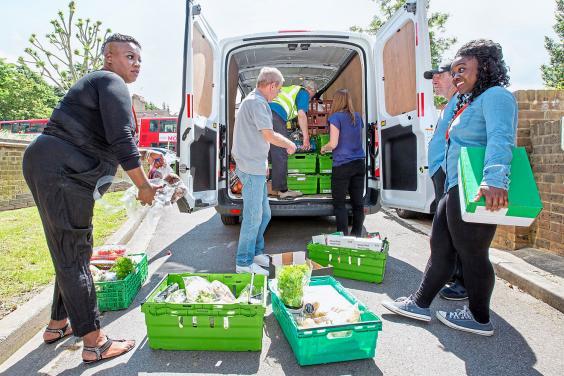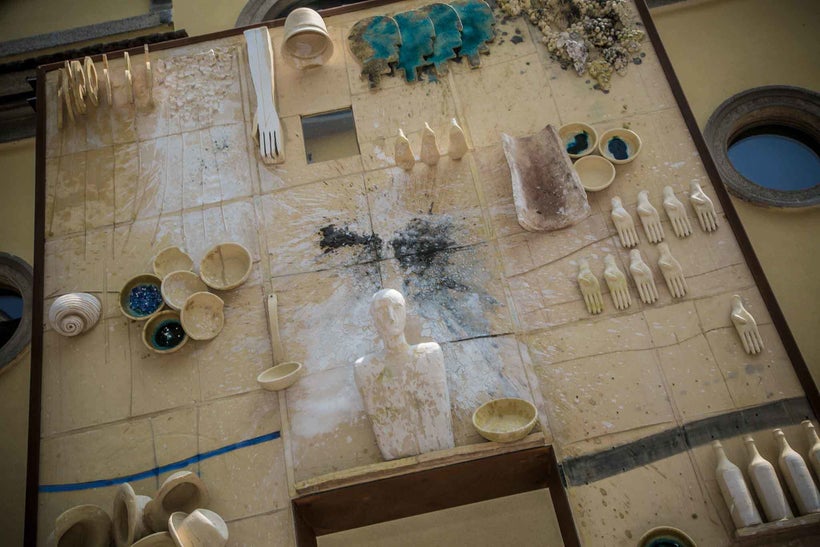 #3. Fruit and veggie shaming for shape and color shall end.
Body shaming is now taboo. The same should be true for cooking ingredients as well. I was recently reminded of this. A super fresh bouquet of purple and green basil at my neighborhood farmer's market was a bargain with not a limp leaf or black spot in sight. In arranging the leaves for a caprese salad it appeared upon closer inspection that many of the green leaves were mottled with purple. My first instinct was to be prejudiced and exclude the freckled leaves, but then I thought twice remembering the lecture at the Ace Hotel. Chef Dominique Crenn vociferously admonished the idea of 'ugly produce.'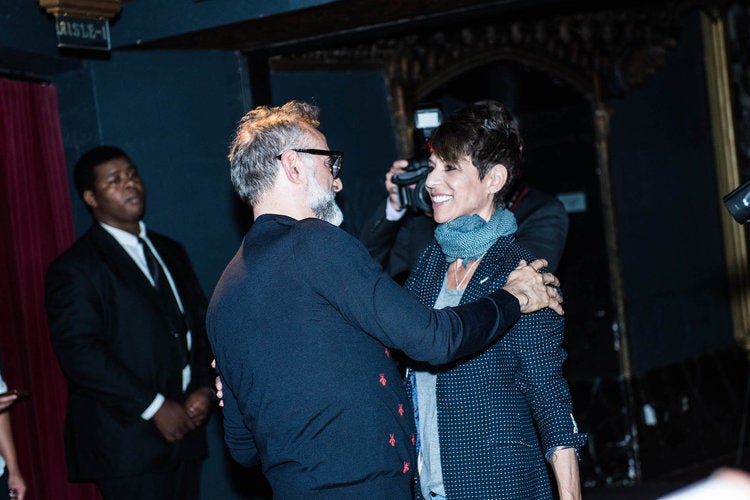 The tomato vendor had a crate that was a quarter of the price of the 'perfect' ones with nearly imperceptible 'faults.' Flat on one side, a tiny pin hole on the other, another was all around a little softer, meaning perfect to be eaten that day or the next. The key is to get to the market early as these do go fast.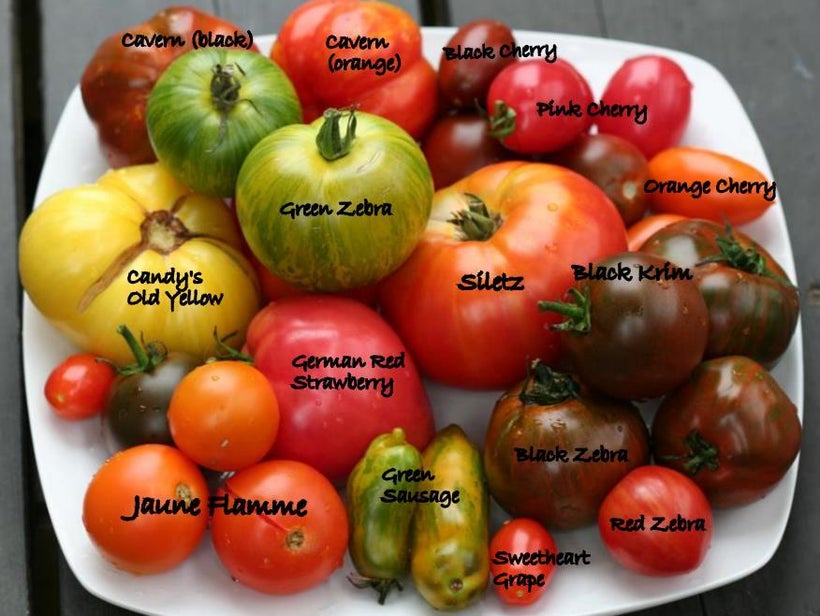 The day after the caprese was consumed all that remained was olive oil marinated basil with tomato and burrata juice which was a perfect base with a few eggs whipped in for a caprese quiche with a gluten free crust. More tomatoes would have been a wonderful bruschetta especially with the spotted basil.
A friend accepted the offer to bake her crusty loaves to test Chef Massimo's recipes in his new cookbook, 'Bread is Gold,' as a multi-author, collective field guide to using one loaf of bread for 5 days worth of recipes coming out in November.  "Deeply contextualized on the experience of Refettorio Ambrosiano, it is a collection of recipes from 50 guest chefs who took turns cooking at the community kitchen in Milan," according to Francesca Mastrovito, part of the 'Food For Soul' team.    
The extensive participation factor of the world Jonathan Gold, Massimo Bottura, and Dominique Crenn inhabit taps into my minor obsession trope.  Zero waste can also be haute cuisine available to all.  I return to the drawing board to soul sister in conversation, Roman ex-pat Luisa Bottari- Stern to join in.  We would like to be one of a select few test kitchens to usher into the world this extraordinary new cookbook for Zero Wasters, what Joy of Cooking once did to take America out of its food desert in the 1930s'.  
Luisa will host the tavola, Italian for supper.  My bread baker is related to my partner in life and urban farming Lewis Perkins are on board.  Celebrating 'Bread is Gold' would be the height of civilization in the "Brother can you spare a dime," of our times.  To be in serious game with elite chefs using reverse sophistication of a zero waste limit to raise the flame of creativity for something as basic and universal as the love of fine tasting food, I want to be part of that conversation. 
Releasing the obligation raises the bar on excellence for chefs serving the mighty and the humble.
The next step is to bring a version of the gourmet soup kitchen to Ms. Crenn's restaurant, Petit Crenn, in San Francisco at the end of July.  It is her idea to have women from a shelter be, "treated like queens," served an haute zero waste meal while donors sit at the bar with the same meal.  I want to know more about Ms. Crenn's desire to serve these women as it relates to her family of origin story having been adopted at 18 months, the browner baby in her village.  Stay tuned for details on what might become a new paradigm for philanthropy once a month for restaurants around town otherwise closed on Mondays.  
Recipients of the meals dine with donors on zero waste creations.  
Food will be sourced from growers, producers and other restaurants all sharing their ingredients that must be used or thrown out if Ms. Crenn has her way. This is on her mind as she is on the way to picking up a major award at the James Beard festival in Mexico at the beginning of July.    
The garden and the kitchen is where I make peace in my world.
Cooking and growing is like praying in a Rumi kind of way, excuse me as I just started Brad Gooch's praised biography to commemorate the 800th birthday of the Sufi poet. Growing up in the mid-century modern food desert of the United States, I entered adulthood with a budding appreciation of fine dining. Since then, I have had the fortune to learn unsightly food such as tree fungus aka truffles are insanely delicious and costly.  A person would not want to waste a smidgen of it.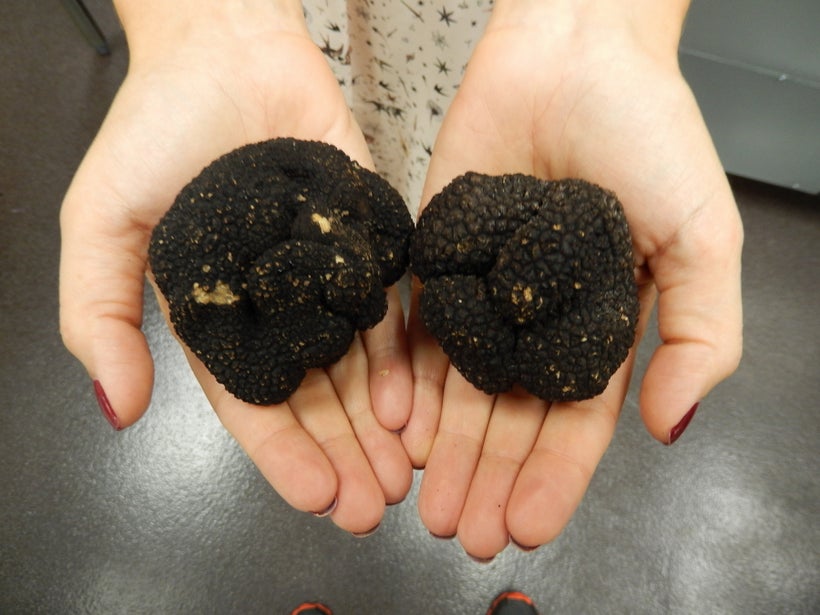 #4. Perceiving food through a developmental lens is more than simply elevating leftovers.
One ingredient has many uses.
Again my friend chimed in. She uses carrot pulp from juicing as the base for muffins. Just as caprese turned into base ingredients for quiche, pesto would have been another fine choice for the left over basil. She cited the example of asparagus three ways. Grilled one night at maximum freshness as a side veggie for dinner, some were held back for a stir fry the next day at lunch, and leftovers the stalks turned up in a frittata.
Add a roasted chicken to the mix. Get serious about a chicken salad by adding rice and veggies such raw carrots, and fresh dried basil from the mixed bouquet. As ambitious urban farmers of semitropical fruit we are in the midst of Cherry of the Rio Grande and Mulberry harvests in Santa Monica, California. Instead of throwing away berries with fruit sugars forming on them, they are cooked down into a compote to add to smoothies. The heat will destroy any bacteria.
#5. The Many Faces of Food Insecurity
Bottura's vision of cooking as, "a call to act," is inspired in part by his appreciation of the existential pain and poetry expressed in Bob Dylan's, 'Rolling Stone.'
Other songs such as Chairman of the Board's, 'Pay it to the Piper,' come to mind from my world of relative privilege with an ancestry of food insecurity as the grand daughter of a holocaust. It is a choice to sleep hungry and wake up with resources at hand the next morning. It is another to have a grandparent a foot shorter than myself due to near starvation tell you about her experiences foraging for food as a youngster.
Chef Mary Sue Milliken of the famed Border Grill spoke about belonging to the 'clean plate club,' growing up raised by elders whose experience of the Great Depression was fresh. These stories leave an imprint, as does the news of school kids who owe money for school lunch and are stamped on their arms with a humiliating warning to parents. The point is not to compare one person's pain to another, but to get active and do something about a dire situation. It is calming to know great chefs may be as obsessive and passionate about the issue of food waste as I am.
To paraphrase an adage dating back to the mid-1500s, "Waste no want not." Growing up my father had a red neon sinogram of another maxim extolling a virtue: The Elegance of Thrift. Today we know it is a worthwhile goal to shrink one's carbon footprint. That said, turning to everyday concerns for deeper lessons for living, it should be understood that nothing stated here is to be construed as advice or as a substitute for therapy, though reaching out to a professional can help.
REAL LIFE. REAL NEWS. REAL VOICES.
Help us tell more of the stories that matter from voices that too often remain unheard.
This post was published on the now-closed HuffPost Contributor platform. Contributors control their own work and posted freely to our site. If you need to flag this entry as abusive,
send us an email
.