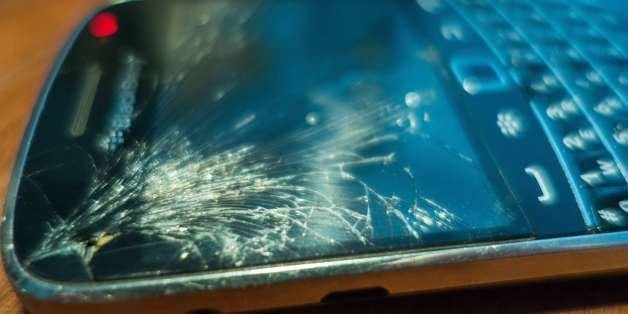 Okay, so your phone screen is cracked. It happens to the best of us. The good news is that you don't necessarily need to buy a new phone.
The best thing you can do is repair it immediately. A single crack can worsen over time and lead to a shattered screen. Loose shards of glass are dangerous -- particularly if they are in constant contact with your face and fingers.
Cracks can also expose your phone to environmental debris and toxins. Over time, this can affect the device's functionality and usability. (Also, a cracked screen just doesn't look that good.)
Until you can get it fixed, put a plastic screen cover on your phone. Then look around for the best way to solve the problem permanently.
Here are some different ways you can fix your screen, from the lowest to the highest price:
1. DIY
Repair manual websites like iFixIt have several tutorials on how to fix various devices' phone screens, complete with guides on what components you should purchase and where you can get them. This can get a little pricey -- an iPhone 6 screen repair kit costs about $150 -- but it is cheaper than buying a new phone altogether.
Of course, not all of us have the skills or time to fix our own phone screens. Moving on…
2. Hire someone to do the repair
If you are enrolled in a device protection program with your phone company, you may make an insurance claim to have it fixed by a contracted technician. Verizon, for example, contracts from Asurion, which can get your phone fixed within one business day.
Otherwise, a quick Internet search should give you a list of phone screen repair stores around your area. The Huffington Post called a repair store in Manhattan for an estimate and learned that the work would take exactly 25 minutes and cost over $100.
Just make sure your phone is protected by a password before you hand it off to a stranger.
3. Get the mobile provider or phone manufacturer to fix it
If you cracked your screen during your manufacturer's warranty period, you should be able to get it fixed for free and within a few hours' time. (Bear in mind, though, that the standard limited warranties of many manufacturers, such as Apple and Samsung, do not cover accidents.) Out-of-warranty screen repairs cost upwards of $100.
Related