Sweater sleeves that won't stay up are the worst. Between the hideous bulk they create underneath coats and the saggy stretch that comes with constant pulling, we'd cut them off if we didn't really need them. Luckily, we came across a simple hack that'll fix slouchy sleeves for good.
In the video above, Refinery29's fashion features director Connie Wang uses fabric hair ties to keep sweater sleeves on the ups. Unlike traditional elastic ties, these won't cut off your blood flow when looped around your arms. All you have to do is place the fabric hair tie over your sleeve, roll your sweater up to the desired position and fold the excess fabric over to conceal the hair accessory. Easy, isn't it?
Watch the video to see how this trick is really done and share your fashion hacks in the comments section.
Are you as happy as you could be? Sign up for our newsletter and join our 30-day happiness challenge to become a happier, healthier version of yourself. We'll deliver tips, challenges and advice to your inbox every day.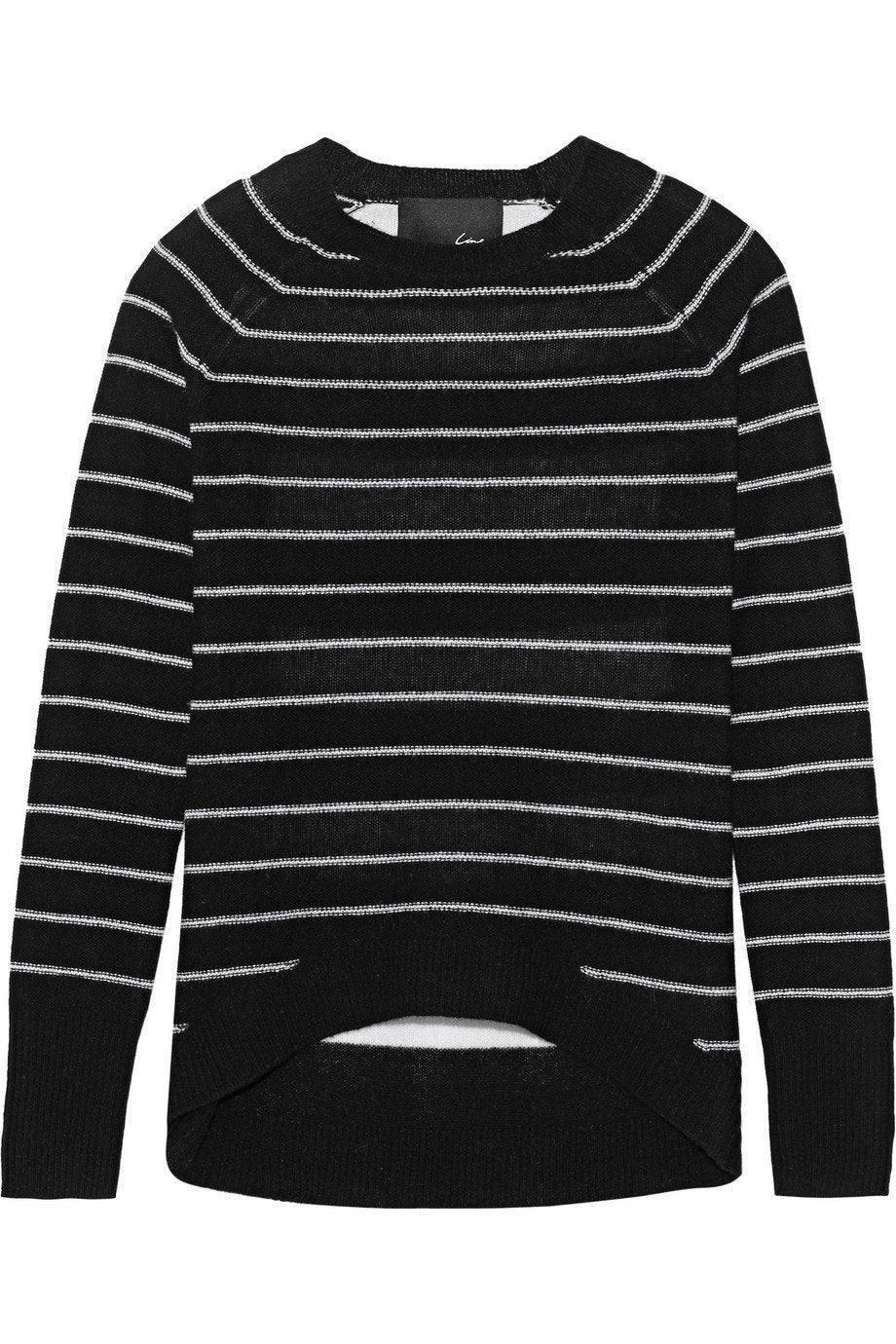 Cashmere Sweaters Under $100