 WASHINGTON -- Members of the influential Campaign to Fix The Debt struck a posture of post-partisan political neutrality this past week, as they swarmed Capitol Hill to persuade lawmakers to resolve the high-stakes standoff over a deficit reduction deal and avoid the so-called "fiscal cliff."
"We don't advocate for any specific position on a policy level," said Aetna CEO Mark Bertolini, one of a group of chief executives on Fix The Debt's "Fiscal Leadership Council" who came to Washington to lobby Congress. Bertolini said debt negotiations should be driven by "higher principles" rather than politics, and "shouldn't be about who wins or loses."
Fix The Debt's leadership structure is also politically balanced: Democrat Erskine Bowles and former Republican Sen. Alan Simpson (Wyo.) serve as the group's co-chairs, and the two steering committee co-chairs are former Pennsylvania Gov. Ed Rendell (D) and former Sen. Judd Gregg (R-N.H.).
But the bipartisanship is only skin deep, according to campaign finance records and non-profit tax filings reviewed by The Huffington Post, which reveal that Fix The Debt's biggest backers and partners are Republicans and Republican-allied.
HuffPost previously reported that members of the campaign's Fiscal Leadership Council currently calling for cuts to Social Security and Medicare have benefited from billions of dollars in war contracts, bailout funds and tax subsidies. But the CEOs haven't just been taking -- they've been giving, too, in the form of political donations to many of the lawmakers who keep the spending spigots turned on.
Of the 86 CEOs on the council, all but 10 donated to political candidates in 2012, for a total of more than $3.2 million through Oct. 17. Of that, 79 percent, or $2.5 million, was donated in support of Republicans, while only 21 percent aided Democrats.
CEO contributions to Republican presidential nominee Mitt Romney outpaced those to President Barack Obama by more than three to one. Overall, contributions supporting Romney's bid, including donations to allied super PAC Restore Our Future, reached $1.6 million, accounting for more than half of all contributions made by the Fix The Debt CEOs.
Jon Romano, a spokesman for Fix The Debt, said the group's supporters "are willing to put their personal politics aside in order to get a comprehensive debt deal for the good of the country."
CEOs on the Fiscal Leadership Council make up just one piece of Fix The Debt's operation. The campaign also lists about a dozen "Coalition Partners" on its website, all of which promote fiscally conservative principles.
Romano said the campaign is "incredibly proud" of its coalition partners, and that it is actively working to build partnerships "across the political spectrum." But so far, its partners range in ideological background from the right to the center-right. Sources at various liberal non-profits tell HuffPost that the campaign recently approached a number of progressive organizations, including the Center for American Progress, about joining the coalition. The groups declined, citing Fix The Debt's emphasis on cuts to safety net programs.
At least half of the Fix The Debt's partners receive funding from private equity billionaire and former Nixon administration Commerce Secretary Peter G. Peterson, who in the past five years has pledged nearly a half a billion dollars to support groups that advocate for cuts to social safety net programs. Through his donations, Peterson has helped push the political dialogue away from jobs and economic growth and toward deficit reduction and austerity. Romano noted that while Peterson has given millions to Fix The Debt, he is far from the sole funder of the organization. The CEOs on the Fiscal Leadership Council, for example, have also invested in it.
The Can Kicks Back is the most recent iteration of Peterson's attempts to organize younger Americans behind plans to cut Social Security and Medicare in the guise of debt reduction. On Wednesday, Simpson told reporters, "we finally have a young people's group, called The Can Kicks Back. Look them up." The founders of The Can Kicks Back told HuffPost that CRFB provides a significant amount of the group's budget, but wouldn't specify how much.
CRFB and Moment of Truth, the operations housing Bowles and Simpson, list New America Foundation email addresses as their point of contact. The president of CRFB, Maya MacGuineas, is also the director of Fix The Debt.
In the past few weeks, however, the New America Foundation has taken steps to ensure that Fix The Debt, which maintains separate legal status, proceeds independently from it, a move one insider called "a good thing for many of us who are not enamored with [Fix The Debt's] approach."
A few Peterson-backed groups have long operated independently, like the Concord Coalition -- a coalition partner of Fix The Debt -- which received $3.1 million from Peterson between 2009 and the middle of 2011. Founded in the early 1990s, the Concord Coalition was Peterson's original vehicle for deficit reduction activities.
Concord remains the nexis for a number of Peterson endeavors, like the Strengthening of America -- Our Children's Future project, a Peterson-backed group operating within the Center for Strategic and International Studies. Former Sen. Sam Nunn, a Democrat from Georgia, heads the group. Nunn and Peterson are longtime partners, having co-chaired a debt reduction panel in the 1990s. Strengthening of America is listed as a coalition partner of Fix The Debt.
Another Fix The Debt coalition partner, the Comeback America Initiative, is the primary vehicle through which Peterson ally David Walker, a former U.S. Comptroller General, promotes Peterson's debt reduction agenda. Like the Concord Coalition, Comeback America received $3.1 million from Peterson's foundation from 2010 through June 2011.
Late last week, Fix The Debt announced its new coalition partner, the Committee for Economic Development, a right-leaning economic group that has received more than $1.5 million from Peterson since 2009.
Also listed as a coalition partner is the Citizens Petition to Fix The Debt, which boasts more than 300,000 signatures. Over 250,000 have come through a sponsored petition on Change.org, which recently altered its advertising policy to allow corporate campaigns. Change.org's contract with Fix The Debt prompted the Progressive Change Campaign Committee to launch its own campaign, asking: "Why is Change.org helping bankers to cut your Social Security?" Officials at Change.org strongly pushed back against the suggestion that any organization could buy support on the site, which operates as a free petition platform for the vast majority of its petitions.
Another coalition partner, the Business Industry Political Action Committee, was founded in 1963 and is the original business PAC. As recently as 2010, the group spent more than $300,000 on electoral efforts exclusively helping Republicans.
The "citizen awareness" group Enact the Plan was founded by wealthy Republican investor Timothy Pagliara of Tennessee, who claims he had an epiphany about Bowles-Simpson while he was standing atop Mount Kilimanjaro.
The Kansas-based Common Sense Coalition was founded last year by three business executives, and funded with just five large contributions. In a vivid example of the often subtle overlap with Peterson-backed groups, former Rep. Tim Penny sits on the boards of both Common Sense and the Concord Coalition, two otherwise unrelated groups.
The fifth independent partner is the National Small Business Association, a small lobbying operation that has supported a collection of tax breaks, including the elimination of the estate tax, and stimulus measures, including Obama's 2010 jobs bill, in recent years. The group's chairman, Chris Holman, told reporters Wednesday that the fiscal cliff "is not a political issue," and urged lawmakers to set politics aside and approach the problem objectively.
But in a move that illuminates how tangled up in politics the debt talks remain, Holman said he warned lawmakers he met with that voters would punish them if they failed to reach a resolution. "This will be an issue in their next campaign, if that's where their heads are at," he said.
Romano said Holman was "exactly right. Every single American is going to judge their policymakers in Washington if they fail to enact a debt deal."
Ryan Grim contributed reporting.
Before You Go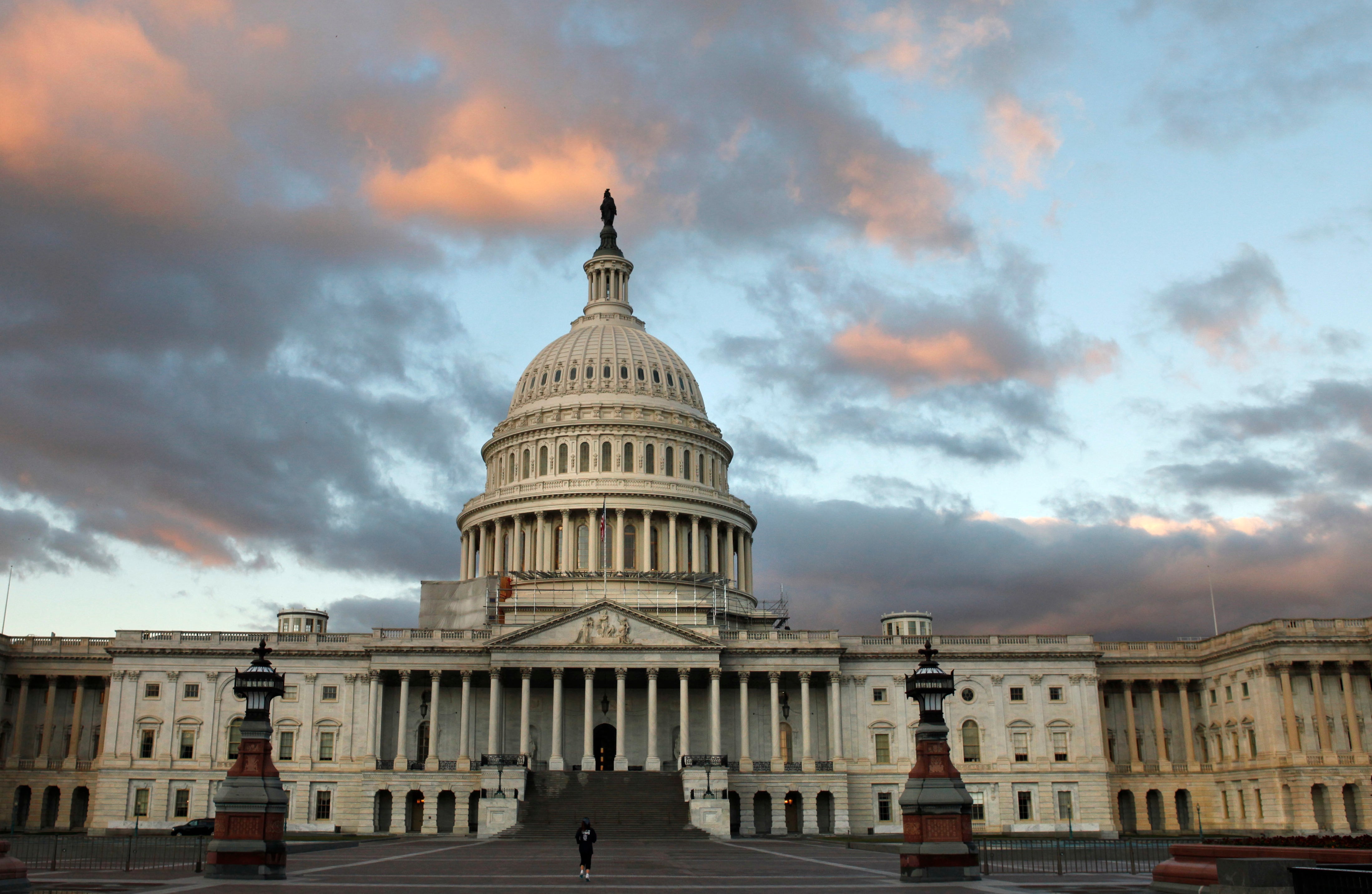 Do These Things, Don't Cut Entitlements
Popular in the Community