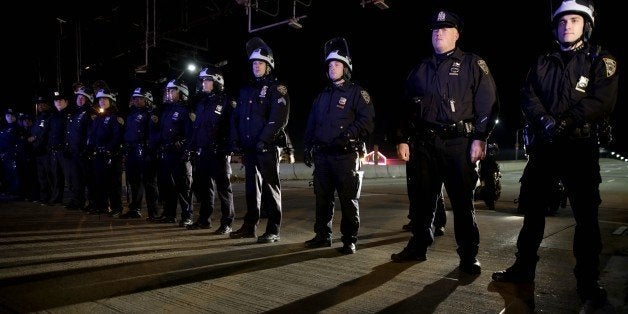 Following the non-indictment of NYPD Officer Daniel Pantaleo for strangling Eric Garner to death with an illegal choke hold in Staten Island, it is clearer than ever that something is badly broken in our system of justice. Once again, a black man has been killed by a white police officer with impunity, and once again there is no accountability for excessive use of force by those who ought to be protecting our communities, not killing people in our communities.

This isn't just a problem in Ferguson, Missouri or Staten Island, New York. It is a problem across our nation, including here in Denver. Just yesterday, the top headline in the Denver Post featured excessive use of force by local law enforcement. Too often, police use excessive force in arrests, and inmates in jails are killed or badly injured by local deputies. Excessive force complaints have resulted in millions of dollars of judgments or settlements in Denver and surrounding communities, but law enforcement officers are almost never arrested or disciplined for their violent actions.

There are many fine officers who are careful and restrained in their use of force, but as long as the system protects those who cross the line, even in a case where the killing was filmed and the death was ruled by the coroner to be a homicide, public anger and distrust toward law enforcement will only grow. The primary justification given for shielding law enforcement from accountability for use of force is that their jobs are dangerous and they need to be given wide latitude in how to use force to protect themselves. However, a world in which communities hate and mistrust the police because they believe the police hate and mistrust them is surely a world that is more dangerous for law enforcement officers, not less.

There is enormous work to be done to address the problem of excessive use of force, including better screening and training of those entering law enforcement, better efforts to build good community relationships with law enforcement, deeper understanding of the role of conscious or unconscious racial bias in policing, better data on police stops, and proper use of police cameras. But as recent events illustrate, even these measures will not be enough unless there is personal accountability for those officers who disgrace an honorable profession by treating their badge and uniform as a license to maim or kill.
Click here to join the ACLU's call to the U.S. Justice Department to ban racial profiling by police and to require racial bias training against the use of force.