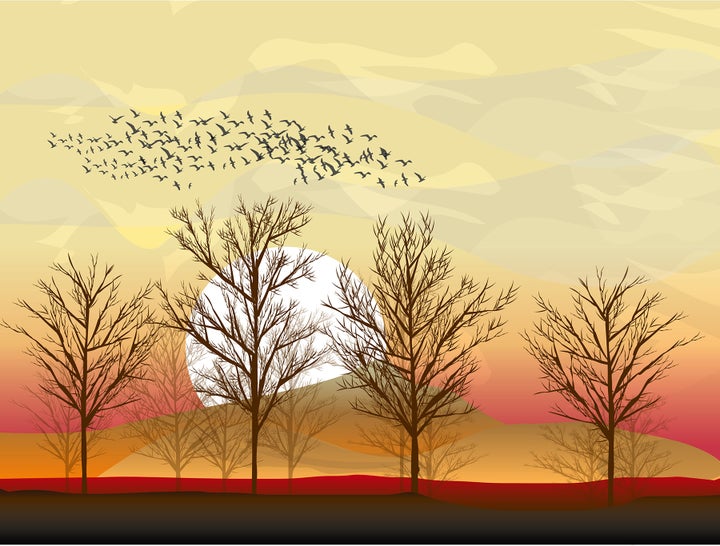 We've all heard of the rising tide of baby boomer retirees in the U.S. It's real. Think about this from the Pew Foundation: "Starting on January 1, 2011, the oldest members of the Baby Boom generation celebrated their 65th birthday and for every day after for the next 19 years, 10,000 baby boomers will reach age 65." Let that sink in.  
The Lay of the Land
The sobering reality is that many retirees face a fearful, uncertain and economically challenged retirement. There are warning voices out there, for instance in this Bloomberg article: "The U.S. retirement landscape is starting to look like a Charles Dickens novel."
You would think this issue would be front and center in the 2016 political campaign. The debate would be about how many  senior housing facilities will be built and how to make Social Security into a livable standard. But that hasn't happened. We seem to have our collective heads in the sand.
Where are the advocates?
AARP, one of the more powerful lobbying groups in the country with 38 million members, is seen by many as a leading advocate for those over 50 years of age. Their mission reads, "AARP is a nonprofit, nonpartisan, social welfare organization with a membership of nearly 38 million that helps people turn their goals and dreams into real possibilities, strengthens communities and fights for the issues that matter most to families — such as health care, employment and income security, and protection from financial abuse."
Additionally, there are troubling aspects to AARP's far-flung business. The range of products they offer is staggering, from motorcycle insurance to travel safaris. AARP earns more money from their branded health insurance than they do from membership dues. As the New York Times put it, "For a 47-year-old advocacy group, AARP is acting like a for-profit corporation these days." Commercially targeting the lucrative baby boomers market causes many to wonder where AARP's interests lie these days.
Obama Enters Into  the "Grand Bargain"
Obama's Executive Order 13531, technically called the "National Commission on Fiscal Responsibility and Reform," formed what is commonly referred to as the Simpson-Bowles Commission. Alan Simpson, an ultra- conservative Wyoming Senator, and Erskine Bowles, who helped found the private equity firm Carousel Capital, led the commission. Talk about a stacked deck. What could go wrong?
Lots. The commission report successfully tilted the discussion of Social Security to one of cutting benefits and raising the age limit. The recommendations were supported by both Democrats and Republicans. Luckily  there were senior advocates that fought hard to stop the momentum. "One of the ironies is that the tea party was more useful than Democratic leadership when it came to killing a grand bargain that would have cut Social Security benefits," said Adam Green, co-chair of the Progressive Change Campaign Committee. "They were so crazy and unwilling to take 'yes' for an answer. That allowed us to live to fight another day."
Yet Obama used his 2014 budget plan to call for imposing a so-called chained CPI formula. That formula would reduce Social Security cost of living adjustments. Obama proposed the plan to help reduce the budget deficit, even though Social Security does not contribute to the deficit. 
Where was AARP during this attempt to cut retiree benefits? Headlines like this were common and helped swing the debate towards cuts:
Who would believe that under a Democratic president in this perilous time for retirees the idea of cutting benefits and raising the age limit for Social Security would gain traction? FDR was rolling in his grave.
The Tide Turns
The budget encountered stiff resistance from progressive Democrats and  activists who stood their ground against this swell. And now, in this 2016 presidential race we hear more from our leaders about expanding Social Security. A lot of credit for this shifting political landscape goes to Senator Bernie Sanders. Here he is giving an impassioned speech detailing his approach to Social Security:
Fixing a National Disgrace
The average Social Security check is around $1,400 a month. Think about a single woman or man trying to live on that while meeting out-of-pocket medical costs, paying for prescriptions, dental, vision & hearing costs, housing, food, etc.
There are fair and reasonable alternatives to raising the age limit and cutting payments that will maintain solvency and increase benefits so we can keep our promises to older citizens. Many agree that the starting point is to raise the income cap from its current $110,000. You can read why this approach gets so much support here and here.
Once long-term solvency is in place we can look at strengthening Medicare so that dental, vision and hearing are included. We need food and housing allowances. We need real prescription drug reform that includes no-cost prescriptions to those living solely on Social Security. And no out-of-pocket medical costs.
We talk about honoring our elderly, it's time we do it by strengthening and expanding Social Security.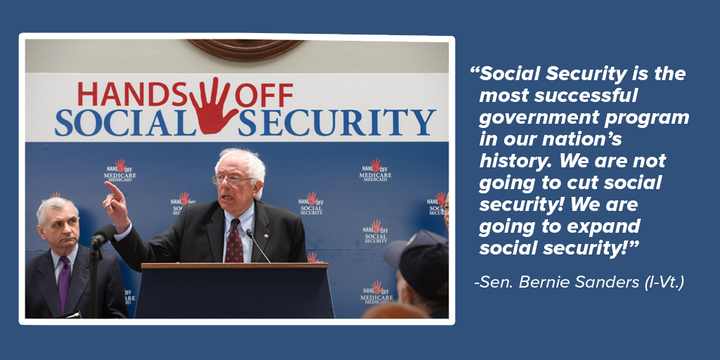 REAL LIFE. REAL NEWS. REAL VOICES.
Help us tell more of the stories that matter from voices that too often remain unheard.
BEFORE YOU GO
PHOTO GALLERY
Forbes Best Places To Retire 2016