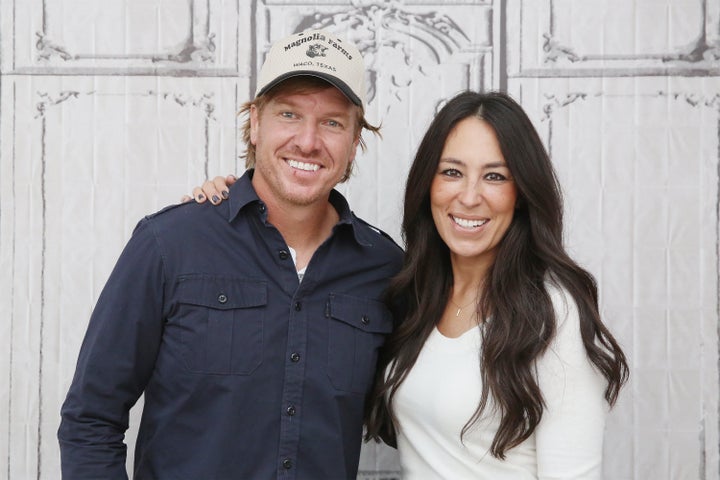 In November, BuzzFeed's Kate Aurthur questioned the Gaines's association with the Antioch Community Church, a nondenominational, evangelical church based in Waco, Texas. The author pointed to the church's pastor, Jimmy Seibert, who "takes a hard line against same-sex marriage and promotes converting LGBT people into being straight."
While Aurthur stressed that "whether the 'Fixer Upper' couple agrees is unclear," the story nonetheless set off a firestorm of controversy, with some arguing that the piece's apparent assumptions regarding the Gaines' Christian faith was "dangerous." 
In a Jan. 2 blog post, Chip Gaines seemed ready to clear up the confusion but stopped short of addressing the specifics of the controversy in any direct way. 
"This past year has been tough. In my lifetime, I can't recall humanity being more divided," he wrote. "Plenty of folks are sad and scared and angry and there are sound bites being fed to us that seem fueled by judgement [sic], fear and even hatred." 
Noting that he and his wife "have personal convictions," he wrote, "We care about you for the simple fact that you are a person, our neighbor on planet earth. It's not about what color your skin is, how much money you have in the bank, your political affiliation, sexual orientation, gender, nationality or faith. That's all fascinating, but it cannot add or take away from the reality that we're already pulling for you." 
He then added, "Our family wants to fight for a world that knows how to lovingly disagree. We believe it starts when we operate from a position of love in all things... Our stereotypes and vain imaginations fall away when we labor side by side. This is how a house gets unified."
The blog post, which can be read in full here, arrives a month after Seibert told Fox News that his church has nothing against members of the LGBTQ community. "We are not only not anti-gay," he said, "but we are pro-helping people in their journey to find out who God is and who he has made them to be." Calling the "Fixer Upper" couple "dear friends," he added, "For us — our heart has always been to love Jesus, preach the word of God and help people in their journey." 
Calling all HuffPost superfans!
Sign up for membership to become a founding member and help shape HuffPost's next chapter
BEFORE YOU GO