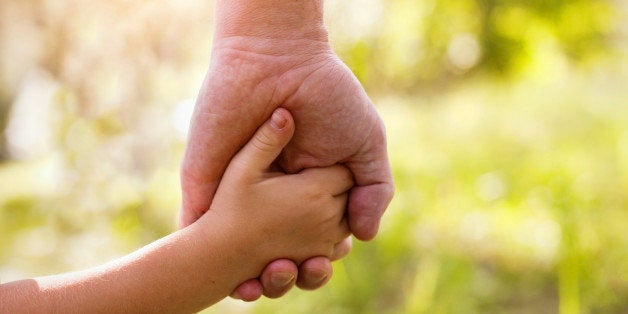 Last night it was bitterly cold. The heat in our office building hadn't been working so the staff and I worked most of the day with our coats and hats on. We thought the conditions were impossible, brutal, unbearable. We complained to management. We complained to each other. And then, just as I was about to head home to a delicious meal with my family, my cell phone rang and I was suddenly reminded that even the worst conditions I have ever faced are the best conditions some children can imagine.
It was a social service worker, a friend of mine, calling to ask if I could wait a bit longer for a group of caseworkers to come to our facility. They had just abruptly removed 4 children from deplorable conditions. Their mother was nowhere to be found. The kids needed pretty much everything; from clothing to shoes to comfort items. Of course, I agreed to wait.
In situations like these, it's the waiting that is sometimes the hardest part. I wonder what I'm about to see. I wonder how bad it will be. I wonder if these children will be crying. I wonder if they will be scared. I wonder if I will be able to hold it together so I don't make them feel even worse.
I opened the door twenty minutes later to three caseworkers. One was carrying a baby. One was carrying a toddler who was not wearing any shoes or socks. The other 2 children walked in on their own; 5 and 7 years old. Immediately, the 7 year old made eye contact with me and I could see she had been crying. She looked up at me and almost began to cry again.
I knelt down and took her hand and told her my name. Then I asked hers and she whispered it softly. Then I asked her if she would like to go look at some toys. Immediately, her face changed. She smiled a bit. "Yes!"
Over the next hour and half the caseworkers and I split our time between walking the children through our toy closet, helping them choose their favorites, and attempting to find enough clothing in the right sizes to get the children prepared for their first night away from home.
Beneath her dirty clothing, the baby was covered in feces. It took two workers to clean her up. One of the men came out and sat down, head in his hands, and said "How can people do this?" For me it's always so hard to see that type of raw, vulnerable emotion, especially from a big, strong, tough-looking guy. I didn't know what to say to him.
When the group was ready to leave, the 7 year-old girl turned back and gave me a hug. I held her as tightly as I could. I wanted to take her home.
It was then I started to think about my own kids; 7 and 8 years old. Their biggest worry of the day was doing homework. They were waiting at home for me with their amazing, attentive, super supportive dad. They were playing games in their playroom. I didn't feel guilty for this joyful loving home I have. But I did feel like I wanted to get back to sharing it.
So I will. I am hopeful that in the coming months my home will be reopened to accept foster children like the four amazing kids I met last night. That is the part I want to play in this solution.
But that may not be your reaction and that is totally OK! There are dozens of ways that you can also do something super amazing to ensure these beautiful, innocent children get the love and support and hope they need. Because they need all of us in on this.
To be honest, I don't even care why you decide to help. Just do something other than read this, feel bad and go on with your day. Do it to be a good example for your kids. Do it to better your community. Do it because you can...because you had a loving family, or you didn't have a family at all, but you are here and healthy and able. Do it because if you don't, who will?
Let's just all come together and loudly and proudly make a commitment that we will be one part of the very big village we know it takes to raise a healthy, happy child.
Below are some of my favorite ways to get involved but I want to hear more. Join me in using #MyPartOurVillage and tag @OneSimpleWish on Twitter.
Here are 5 ways to get started in doing YOUR part:
1. Grant a wish!
It's a simple, direct and beautiful way to share some joy with a child impacted by foster care and abuse and neglect.
2. Consider becoming a CASA.
Court Appointed Special Advocates are amazingly dedicated volunteers who act as a voice for a child in court and are a stable source of support for kids who need it.
3. Read Foster Focus Magazine
Learn more about what is going on with foster care in America and the inspiring kids and adults who are working hard to fix it.
4. Consider becoming a Foster Parent.
All you need to know is here. And you can email me too!
5. Tweet about other foster care or children's rights organizations that you support. Tell us what you do and how to do it. Don't forget to use #MyPartOurVillage and tag @OneSimpleWish so we can share your ideas!
Please remember that whatever you choose to do, one way or the other, it will matter.
Calling all HuffPost superfans!
Sign up for membership to become a founding member and help shape HuffPost's next chapter