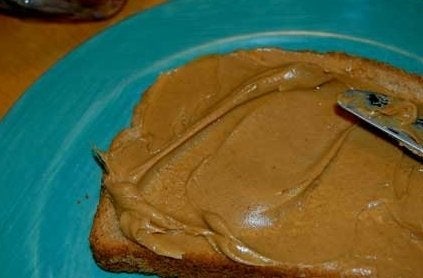 For years, I have worked in Congress to make food safety a national priority. And while I never forget that families and lives are at stake, it is always good to be reminded what I am fighting for.
Wednesday, at a press conference introducing new food safety legislation, I met Gabrielle Meunier, a Connecticut native who now lives in Vermont. Her 7 year old son Christopher contracted salmonella from peanut butter crackers. She spent 6 helpless, fearful days and nights at the children's hospital while her son endured excruciating pain and life-saving treatment. No parent should ever have to go through that.
And I met Jeff Almer who told me about his late mother, Shirley Mae Almer. Sometimes they called her "Shirl the Pearl" and in the language of her Finnish ancestors everyone said she was blessed with 'sisu' or fortitude. Shirley beat lung cancer in 2007 and despite the odds, she was winning her battle against a brain tumor last year.
Shirley was planning to return home from a rehab facility before Christmas, when she became violently ill. Her condition worsened and in a matter of days she passed away. It was all so sudden and unexpected. Jeff and his family were devastated and bewildered.
Only in the new year did they learn the cause of Shirley's death: salmonella from contaminated peanut butter. Shirley's was one of a handful of deaths tied to the Peanut Corporation of America and its Blakely, Georgia plant. The ongoing Salmonella outbreak sickened more than 500 people across the country, and a criminal investigation is underway to determine whether the producer knowingly sold a dangerous, contaminated product.
Jeff's story is heart-breaking. The grief that comes with losing a loved one is always unimaginable -- but Shirley Mae Almer's death did not have to happen. This salmonella outbreak is just the latest -- and it represents the full-scale breakdown of a patchwork food safety system -- a dysfunctional federal agency in the FDA unable to perform its mission and protect the American public.
We have a responsibility to people like Shirley to truly fix systemic problems in our food safety system, starting with a fundamental restructuring of the food safety bureaucracy at the FDA. Today, food safety is divided among many disparate separately-managed units with no one single individual to be held accountable. So this week I introduced legislation to separate food safety regulation from drug and device approvals at FDA and to restore the balance that has long been missing at the Department of Health and Human Services.
It is all about supporting an agency that is ready to actively prevent foodborne illness, not just react to it. We are not just editing the bureaucratic flow chart here. This is the first step in transforming the FDA, bringing our current food safety system out of the past, and recognizing that every statistic has a human face and a powerful personal story. Jeff said: "Our family feels cheated. Our mom should be with us today." It is a fight to make sure no one else has to go through what Christopher Meunier or Shirley Mae Almer did.
Popular in the Community