It takes a lot to distract from a World Series full of big moments.
But YouTube prankster Vitaly Zdorovetskiy did his best during Game 5 in Houston on Sunday night.
A shirtless Zdorovetskiy romped onto the field in stars-and-stripes shorts after the Astros' Carlos Correa hit a home run to give the Astros an 11-8 lead over the Los Angeles Dodgers in the seventh inning, the Houston Chronicle reported.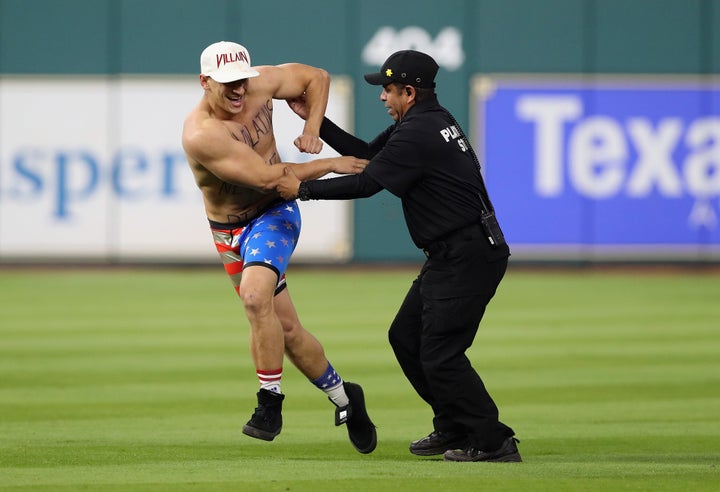 Zdorovetskiy wore a baseball hat with "Villain" emblazoned on the front, and had written "Villains Never Die" on his chest.
Security swarmed him behind second base and escorted him off the field, the Chronicle noted.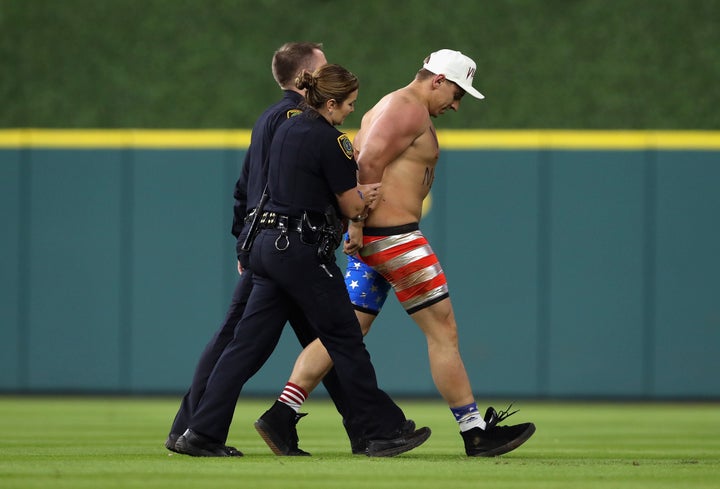 Incidentally, the Astros beat the Dodgers, 13-12, in an amazing 10-inning game that left Houston one win away from what could be its first World Series title.
BEFORE YOU GO