Are you ready for New York City's first comic con specifically designed for the queer community?
Geek OUT! announced this week that the organization will sponsor "FLAME CON" this summer and it will be the Big Apple's first-ever queer-focused comic con. We initially brought you this story last November when organizers were engaged in a Kickstarter campaign in order to fund the event.
"FLAME CON" is slated to take place Saturday, June 13, 2015 at the Grand Prospect Hall in Brooklyn. According to organizers, the event will be a "one-day comics, arts, and entertainment expo showcasing creators and celebrities from all corners of LGBTQ geek fandom, including comics, video games, film, and television."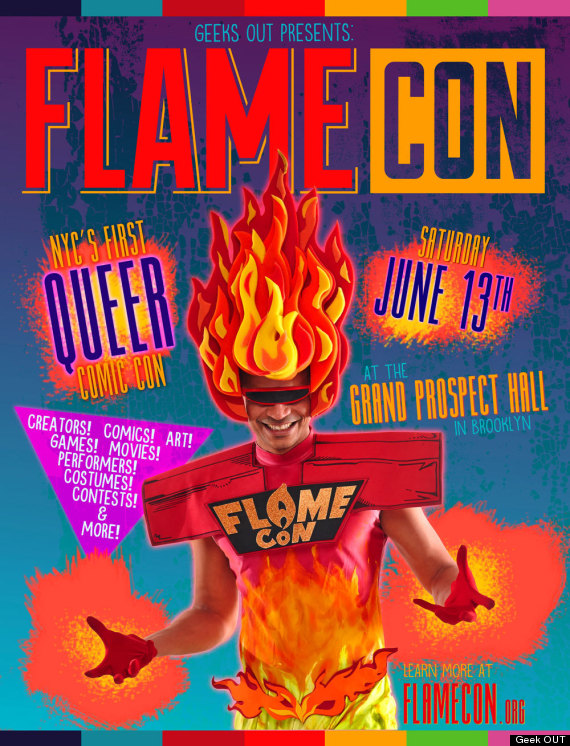 "Geeks OUT has been serving the queer comic community for over 4 years now, and this convention represent a huge leap forward," Joey Stern, President of Geeks OUT!, told The Huffington Post. "It's going to be a safe space for people to let both their queer and geek desire burn bright in fun environment."