Not to be cynical, but at this point, we've seen enough flash mob proposals to last us a lifetime. (The trend officially jumped the shark with this guy's flash mob proposal staged at IKEA. Really, dude, IKEA?)
If you feel similarly, you're probably going to enjoy the video above. In it, improv actor Sarah Sixt and friends take all the tired tropes of the flash mob video -- the sweet intro where we meet the couple, the boy band music and choreography -- and turn the genre completely on its head: You see, this isn't just some flash mob engagement video -- this is a flash mob breakup video.
Watch it -- it just may warm your cold, cynical heart.
Related
Before You Go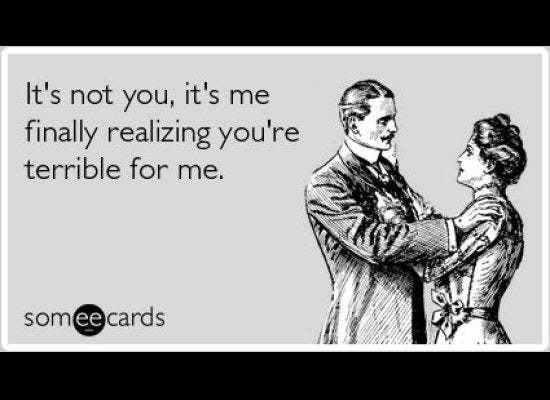 E-Cards You Wish You Could Send To Your Ex