I've always wanted a tattoo. When I was 16-years-old I wanted to get a huge dolphin on my stomach (thanks for talking me out of that one, mom). When I was 18, I thought about getting Coldplay lyrics on my wrist (again, I have my mom to thank for not making that mistake). Long story short, I have a history of wanting awful tattoos that I will most certainly regret, so I've never gotten one.
But that hasn't stopped me from admiring others' tats and constantly checking Dr.Woo's Instagram feed. Tattoos, when done properly, are so badass and can completely change up your look. However, I'm a commitment-phobe and probably for a good reason (you all heard my tattoo ideas...) So, when I heard about "flash tattoos", I was ecstatic.
Flash tats are like temporary tattoos' cooler, older sister. They are metallic, they look amazing in photos and unlike something you drunkly decided to put on at a party. They come in hundreds of intricate designs in three colors: gold, silver and black. And the best part? They wash off after four to six days.
If you're not already convinced that these are great, we've rounded up some Instagram inspiration to prove it. Check out our favorite tats and shop our picks below. These are exactly what you need to revamp your summer closet.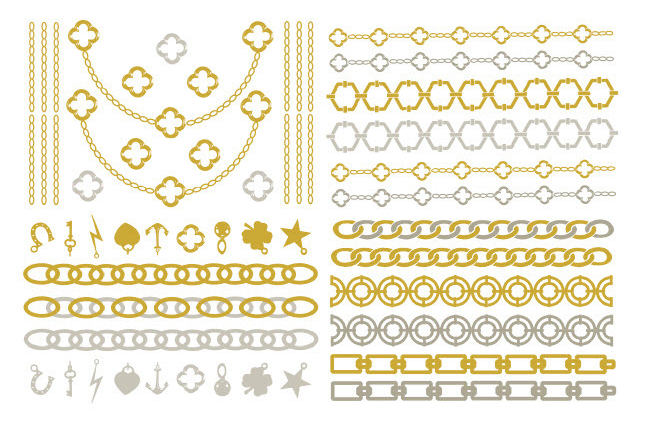 Our Favorite Flash Tattoos