Police in Venice, Fla., are looking for a serial flasher with a bizarre M.O.: He allegedly offers his victims money in exchange for the right to kiss their posteriors.
There have been at least four reports of the "Butt-Kissing Flasher" since Saturday. In one case, two women said he gave them a note asking if he could put his lips to either of their tushies for $200.
"I'll give one of you $200 or each of you $100 if you let me kiss your butt," the note reads, according to WPBF-TV.
He promised to leave the money on the ground and walk away after the encounter. When the victims didn't respond, he allegedly whipped off his towel and "performed inappropriate actions to himself," one of the women told The Venice Scoop.
Instead of taking the offer, the victims took a photo of him and the note, which The Venice Scoop posted on their Facebook page.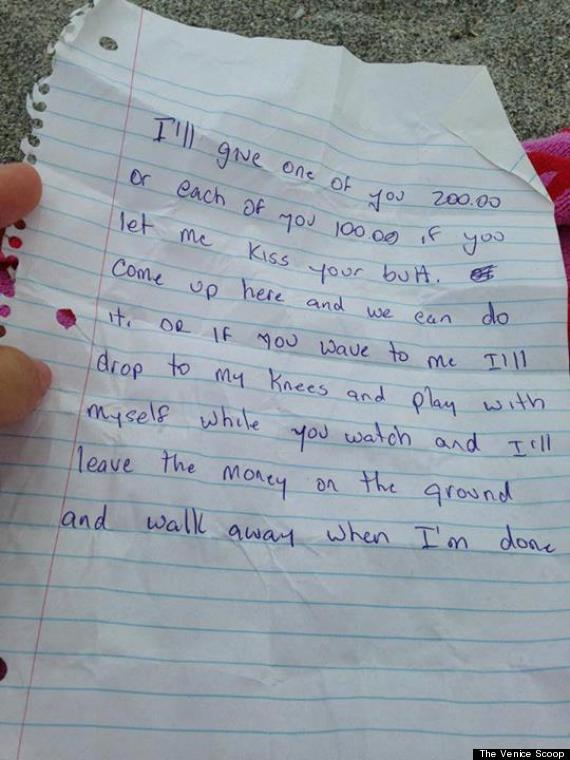 Venice Police Chief Tom McNulty has seen his share of sex crimes in the past, but this suspect has put a new wrinkle on an old perversion.
Anyone with information about the flasher is encouraged to call the Venice Police Dept. at (941) 468-2444.
Before You Go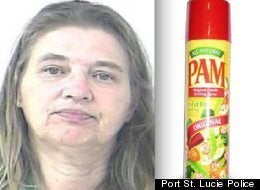 Bad Sex
Popular in the Community