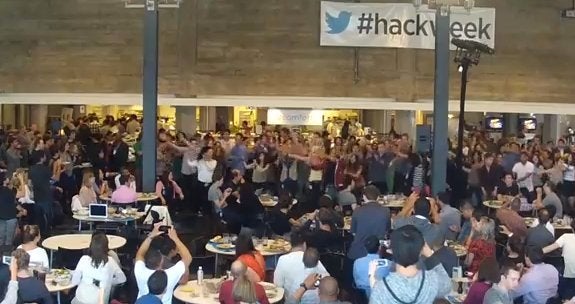 This is the tenth installment of the Impact series, #SocialGoodStars. The people highlighted here are passionate, dedicated philanthropists, strengths to their communities, and social media masters. They also happily share their vast knowledge with others, making them shine as leaders in the Social Good world. You can read the ninth interview with charity: water CEO Scott Harrison here.
"Learn from yesterday, live for today, hope for tomorrow." -- Albert Einstein
When you think of passion for good, Shaun King's name springs to mind. Shaun is a widely respected social entrepreneur and humanitarian with a penchant for starting world-changing organizations. His professional social good adventure started 17 years ago with full-time workshop and main stage speaking at Social Good, Inc., where he spoke at over 1,000 engagements in 15 years. Then when the tragic Haiti earthquake struck, he created TwitChange, a record-smashing social media fundraising concept with huge celebrity backing from folks like Eva Longoria -- and raised more than $5,000,000 in the process. He's won the Mashable Award for Most Creative Social Good Campaign, was an Oprah Scholar, and has been featured on CNN and countless other media outlets. Now he continues to rock the social good universe with his latest creative venture, HopeMob.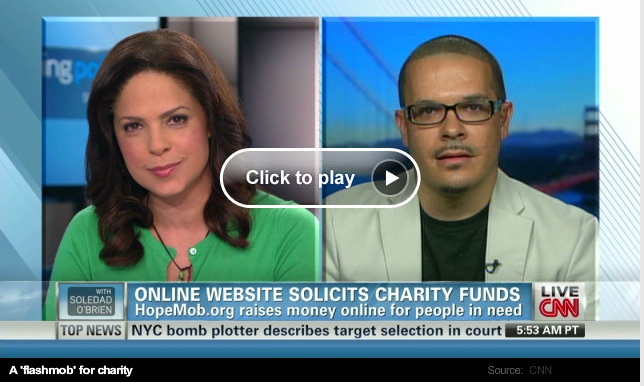 Shaun King talks to CNN's Soledad O'Brien about how HopeMob galvanizes people to raise money for unique cases where people need help and hope.
"HopeMob is exactly what it sounds like -- a mob of people bringing hope. Just like Flash Mobs dance and bring spontaneous joy and laughter, HopeMob brings caring strangers together to create sudden, yet organized relief and hope all over the world. We see a need and swarm it!"
Shaun refers to HopeMob as the "choreographed giving of generous strangers." The unique model focuses on only one story at a time, until the fundraising goal is met. The money is distributed not to the person in the story directly, but to the end payee (like a hospital for a child with cancer, a bank for a mortgage payment, or a store for supplies needed.) The screening process is thorough, and the stories that get "Hope Mobbed" are selected by crowdsourced vote. Shaun was able to make this vision a reality through crowdsourcing as well. The seed capital came from Kickstarter.
Here are some of Shaun's insights into the world of social good giving.
What was the inspiration that led to HopeMob?
Social media has already made our world so much smaller. There are a lot of people out there in the U.S. and around the globe with desperate needs, along with many people who have means and influence and connections. For a long time, I had informally been connecting these two groups, as I would often get stories of need, as well as requests from people looking for good places to spend time or money for causes. This 1:1 "charity matching" worked well, but wasn't scalable.
There are already many helpful fundraising platforms like Razoo and Crowdrise, which are fantastic for people who have either a developed social network, friends with cash to give, or both. For some people, they don't have either of these. So HopeMob takes people who do have one or the other advantage (or both), and really leverages that as one unit together to fundraise on someone's behalf. Basically, you're sharing your social graph to let friends know about the story, so they can also help.
How does HopeMob go about selecting and then fulfilling the needs of the people in the stories?

First, we build a huge network of generous strangers. After a thorough screening process, we feature 24 compelling stories at a time. Then, each story can get bumped up by how many story points they earn. We stick with the top featured story until it hits its goal. At the same time, there are always three more upcoming, locked-in stories on deck, with 20 more engaged in a friendly points battle to see who will move into the top 3 once the current need is met. New stories move into the mix every time a goal is reached.
Two key things about the stories: HopeMob gives 100 percent of the donations to the story featured, so you know every dime goes directly to helping that person in a specific way. And, instead of the money going to the individual, we pay the end need directly. For example, we would pay a wheelchair manufacturer for a wheelchair, a bank for a mortgage, or a hospital or doctors for health needs.
How can someone send their story to HopeMob?
People can go to HopeMob.org to submit stories. We often feature people with needs that aren't easily met by existing charity efforts. Some current examples right now: raising money for a medical costs not covered by insurance for little girl with cancer; buying a vehicle and gas cards for a single Mom and young daughter with severe illnesses so they can access medical care; helping injured vets with needed repairs around the house; and reopening a home for previously trafficked women and their families in Bolivia.
Non-profits can also submit stories on behalf of individuals.
Together we can provide help and hope! Please go check out the stories, and boost a few now.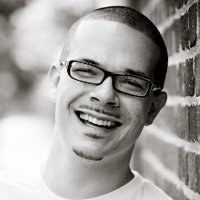 HopeMob Founder Shaun King
Popular in the Community