Many women have unpleasant memories of being taunted for their less-than-ample bosoms growing up. There's no doubt that hearing things like "you're so flat the walls are jealous," while your friends were flaunting their B cups was a tough row to hoe.
Now that grade-school drama is behind us, most of us have happily accepted our bodies and know how to dress to emphasize our best assets. That said, there are still things that no small-breasted woman wants to hear. We took a quick poll and many of you were only too happy to respond with some of the worst offenses heard to date.
1. "Where do you buy your tops? I could never squeeze my chest into cute little shirts like that!" Being small-breasted does not relegate women to stores like Delia's and Wet Seal where the average customer age is 13. However, we are lucky to be able to wear styles that more ample-chested ladies can't. We can get away with cowl-neck sweaters without looking mumsy, and a plunging neckline (with a little double-sided tape) is still alluring, but without the risk of a nip slip.
2. "Only a flat-chested girl can pull that off." It is true that most models fall into this category, and for a reason. Designers often showcase their clothing on women whose curves aren't distracting so that the designs get all the attention.
3. "Why don't you try a padded bra?" Let's put this suggestion to rest, once and for all: Padded bras are akin to wearing two pillows strapped to your chest. And we are happy with what we have, thank you very much! For those times where we want just a little extra oomph, a subtly placed chicken cutlet will do just fine.
4. "Have you ever considered implants?" See number three.
5. "Do you even have to wear a bra?" Firstly, let us thank you for inquiring about our lingerie habits -- as if it were any of your business. But, actually, now that you ask, the answer is a resounding no! There are days when we can get by with a bikini top, or a stick-on bra (or nothing, if we're really feeling lazy).
6. "Well, at least you won't have back problems." We'll check that off our list of things to worry about.
7. "I'll give you some of mine." Did we say that we wanted any of yours or were unhappy with our given lot?
The fact of the matter is that being petite on top is sexy. Some of the most alluring women in the world -- Rihanna, Kate Moss and Rosie Huntington-Whitely -- are small-busted (and proud, judging by how many topless magazine covers has Kate Moss starred in). So before you ask your friend/colleague/subway neighbor about her cup size, remember the golden rule: "Do unto others' breasts as you would have done to yours." Smile and keep your remarks to yourself.
These ladies don't need bras...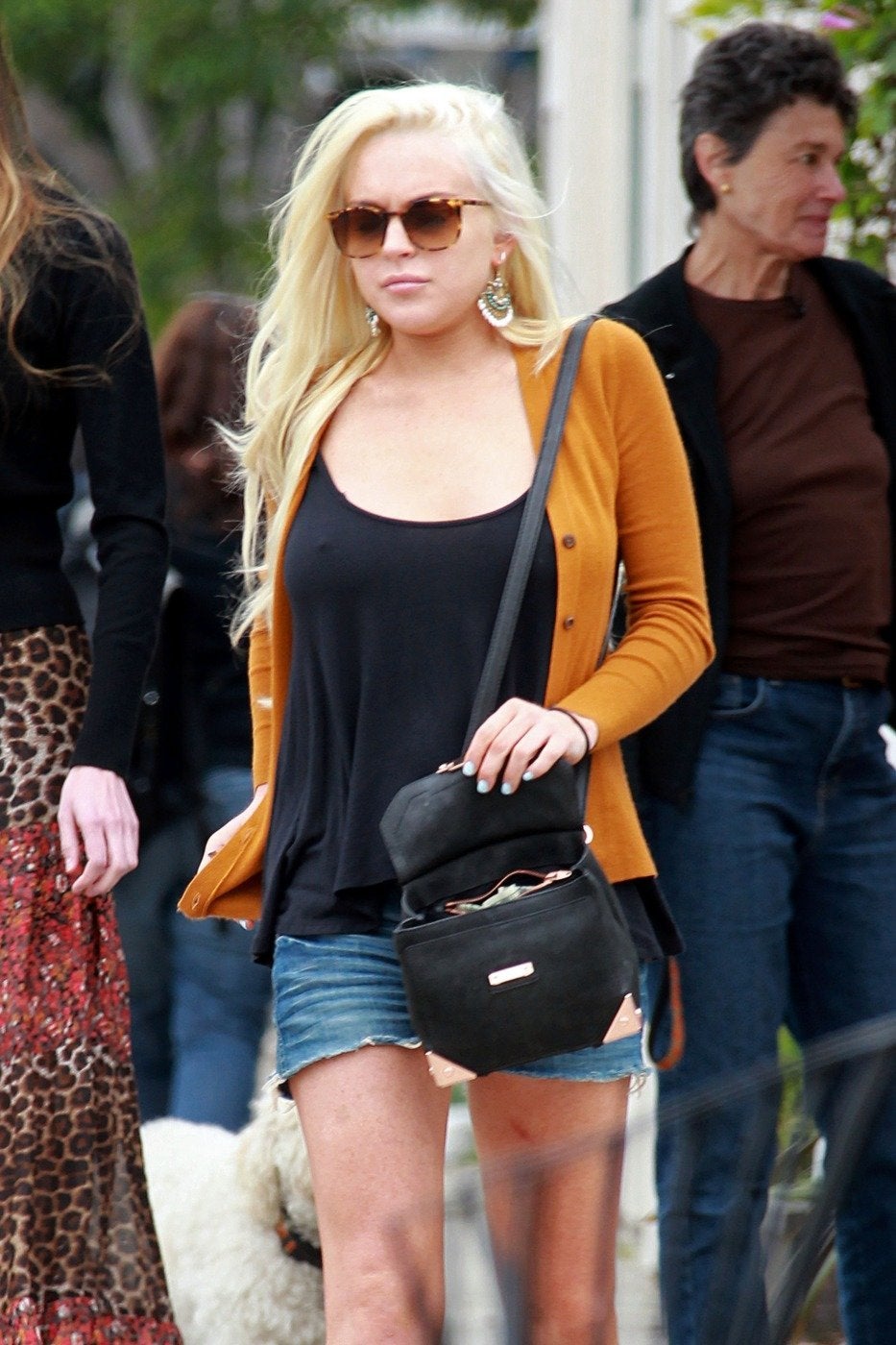 Celebrities Go Braless (NSFW)