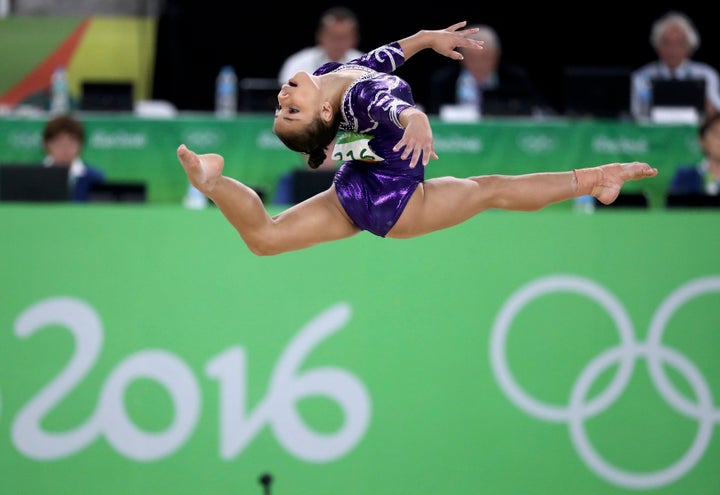 Flávia Saraiva — or Flavinha, as she is affectionately known —stands a mere 4 feet, 4 inches tall. But the 16-year-old from Rio de Janeiro is a giant among those familiar with Brazilian gymnastics. 
Her floor and balance beam performances last 90 seconds; she's on the uneven bars and vaults for just 40 seconds. And she does it all with confidence and charisma that has won over audiences at the 2016 Olympic Games in her hometown. 
Saraiva first gained attention in 2014, when she won three medals at the Nanjing Youth Olympics in China. From there, she secured her place on the national team, climbing the podium at the Pan-American Games in Toronto and winning two gold medals at the Baku phase of the World Challenge Cup.
Despite her young age, Saraiva is the marquee name on a promising team in Rio, where she is competing for three medals — she's a finalist in team, general individual and balance beam.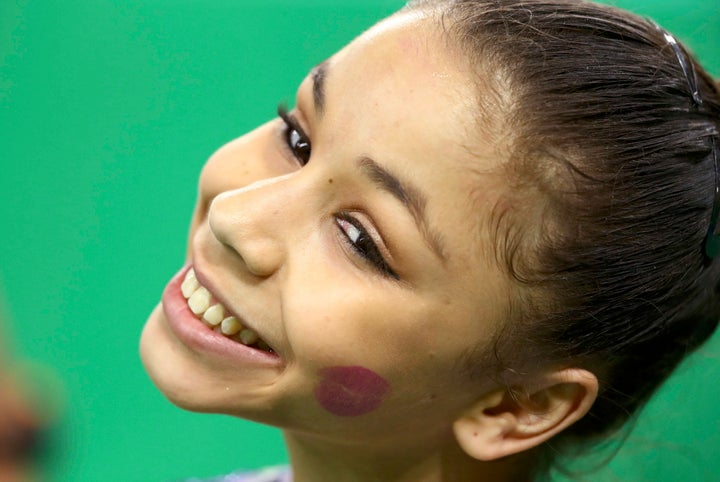 Calmly Competing 
To handle the stress of being a hometown darling during her first Olympics, the gymnast keeps her strategy simple: She competes with joy. 
"I don't consider it a pressure. I only do what I have been training [to do] for the last eight years of my life. My goal is to be happy," Saraiva recently told TV Escola.
When asked if she feared failure, the gymnast answered with the wisdom of someone who has undergone an intense learning process.
"Yes, we may consider giving up at some point. There are good and bad moments, and nobody has a 100 percent performance in every competition," she said. "But when you are at the podium and look back at what you have been through, you realize that it was all worth it!"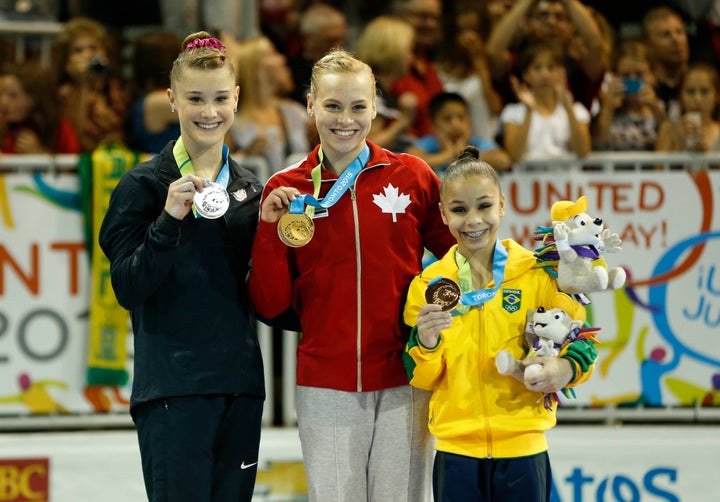 Saraiva was introduced to artistic gymnastics when she was 8, but she only began to take the sport seriously five years later. Now, she follows a rigorous and challenging training schedule. 
The young athlete starts training at 8 a.m. every day, and continues into the night. She's in the process of finishing high school and wants to study physiotherapy at university, so she takes a break from training and focuses on her education for three hours a day. 
"She has always been a very concentrated athlete," Saraiva's coach, Alexandre Carvalho, said in an interview with Brazilian newspaper Folha earlier this year. "She has always trained a lot. She is the first to get to the training sessions and the last one to leave."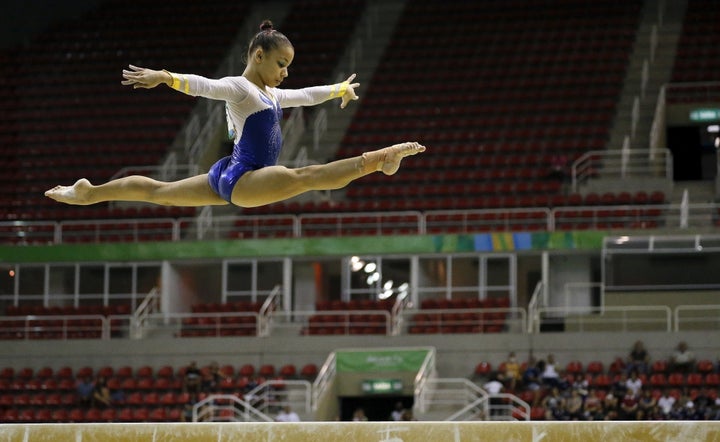 At 13, Saraiva began to master balance beam techniques, a specialty she plans to showcase during her time in Rio.
"I was never afraid of the balance beam," she told Folha. "You just have to get used to it."
Saraiva loves her supporters, and she even involves them in her routines. 
"I like it very much when the audience participates," she said. "They help us. There is a moment during my choreography when I ask the audience to clap their hands. I know they are not for me exclusively, but the clapping also helps all the other girls who are competing."
Saraiva's defining feature is the willingness to constantly push herself and challenge her limitations, Carvalho said. 
"I am not saying she hasn't got talent," he said. "But dedication is the difference. If she keeps it in her mind that she has to work harder than all the others, it is very likely that she will achieve good results!"
"From the moment I started working with her I realized she was different from the other girls. And it all happened very quickly; over the last two years she achieved many consecutive positive results," he said. "But she must keep her feet on the ground, she hasn't won anything yet. She is participating in her first Olympics and she must not change."
Former Olympic athlete and current TV commentator Daiane dos Santos said Saraiva's defining characteristic is her fierce dedication and commitment to the sport.
"It is a totally natural charisma," she said. "She is very cute and everybody is delighted with her. Yes, it is similar to what happened to me. She is a major name among Brazilian gymnasts; she is very dedicated to everything she does. She wants to commit and that is very important."
This article first appeared on HuffPost Brazil. It has been translated into English and edited for clarity. 
For more Olympic coverage:
Calling all HuffPost superfans!
Sign up for membership to become a founding member and help shape HuffPost's next chapter
BEFORE YOU GO
PHOTO GALLERY
Best Photos From The Rio Olympics