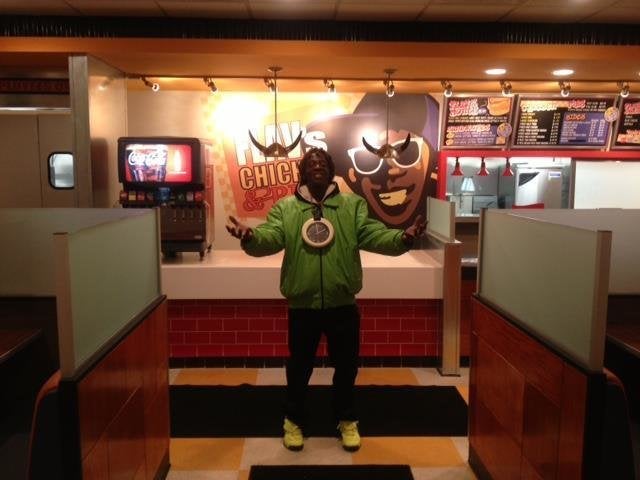 It might sound like a dream you try to decipher after falling asleep to a "Flavor of Love" marathon on VH1, but we assure you this is completely real. Swing by one new suburban Detroit restaurant this weekend, and you may see the Public Enemy rapper, giant clock wearer and reality TV star Flavor Flav serving up chicken.
Flav is in town for the grand opening of restaurant Flavor Flav's Chicken & Ribs in Sterling Heights on 15 Mile Road at Van Dyke Avenue. Before 11 a.m. Friday, the restaurant, which calls itself "upscale, quick-serve," had served almost 100 people, said Michael Mazzenga, operations director for Forza Development. Forza Development's Salvatore Ditonti and Gino Harmon own the restaurant.
While Flavor Flav will make occasional appearances on Friday, the zany star plans to be in the building all day Saturday. And he won't just be sitting around -- Mazzenga expects he'll try his hand in the kitchen, at the register and even answering phones and washing dishes. He'll also be joined by several unnamed, famous friends from Detroit -- please leave speculation in the comments.
Whether you're looking for broasted chicken, green beans or an autographed giant clock (yes, they will be raffling off several), the restaurant will be open throughout the weekend, starting at 10 a.m. When do they close this weekend? When everyone in line gets fed, Mazzenga said.
According to Eater, Flavor Flav's past two restaurants attempts in Clinton, Iowa and Las Vegas each closed in under a year.
"When you eat my chicken, you get a double whammy," Flavor Flav told the news site. "You can't escape the flavor."

Flavor Flav's Chicken & Ribs is closed on Christmas and has a drive thru window that will open on Dec. 26. For hours, details and menu, see the restaurant's website.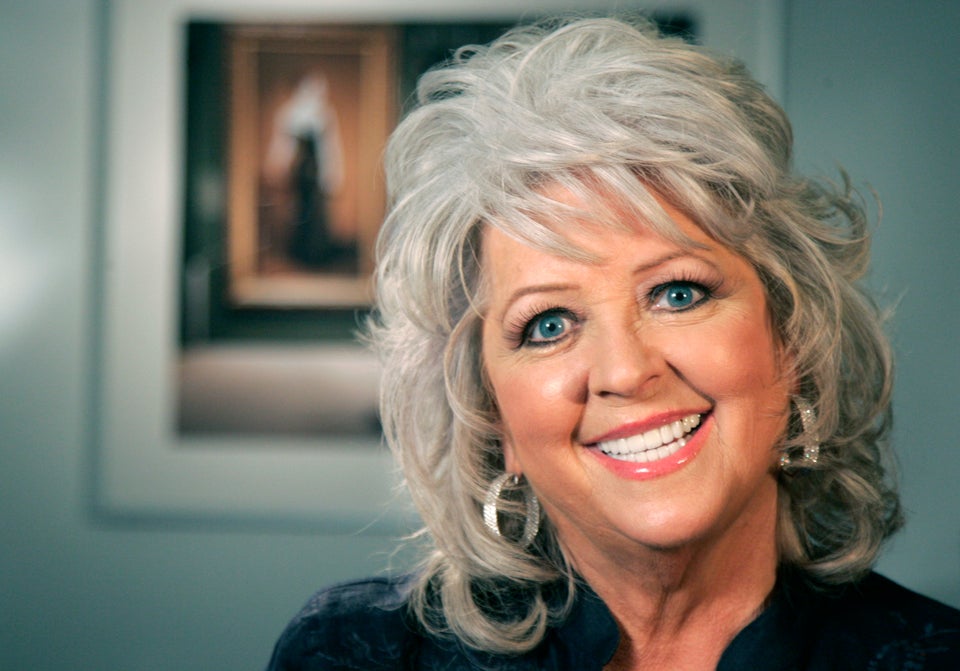 Celebrity Chef Winners & Losers In 2012