A rare piece of jewelry plucked from a flea market in 2005 is finally heading to the bidding block, with a price tag that's sure to make any thrifter blush.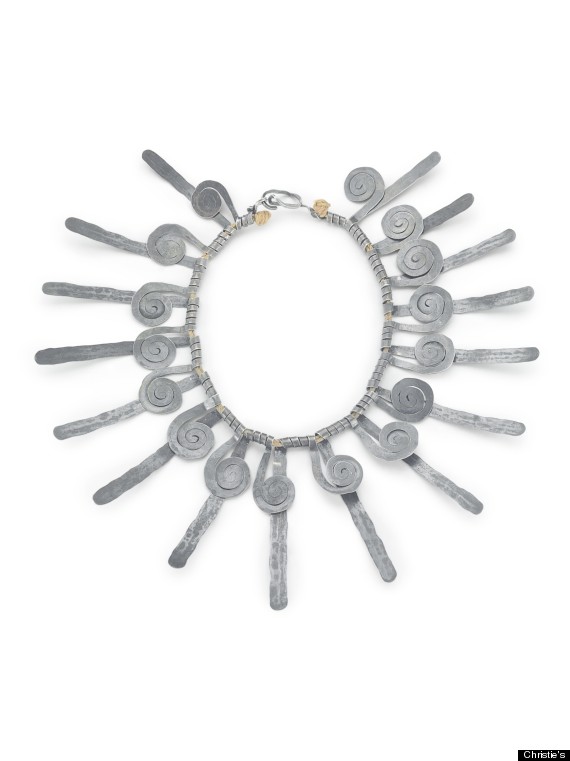 Alexander Calder (1898-1976), Untitled (Necklace), 1938, brass
According to Bloomberg, Philadelphia resident Norma Ifill was perusing a flea market eight years ago when she stumbled upon the sleek silver necklace, having no clue that sixty years before it hung in the Museum of Modern Art.
"I thought it looked so tribal," Ifill told Bloomberg. "I wore it about four-five times max and every time I wore it, people always admired it. I can't believe I had a Calder necklace all this time and had no idea."
It wasn't until three years later, when Ifill visited an Alexander Calder jewelry exhibition at the Philadelphia Art Museum, that she realized her prized piece of costume jewelry could be a bonafide artwork.
After speaking with the exhibition's curator, Ifill took the necklace to the Calder Foundation in New York, where its status as a genuine Calder was confirmed. Known for his kinetic artworks, Calder designed over a thousand pieces of jewelry throughout his career. In fact, Ifill learned that the very same necklace she purchased was on display at New York's Museum of Modern Art in 1943.
The exact value of the flea market gem will soon be determined when the work heads to the auction block this fall. The fortuitous find will be offered in the First Open Sale of Post War and Contemporary Art at Christie's, taking place September 26.
The story stands as just another friendly reminder to visit your local flea market. If you don't believe us, scroll through our favorite dramatic art finds in the slideshow below.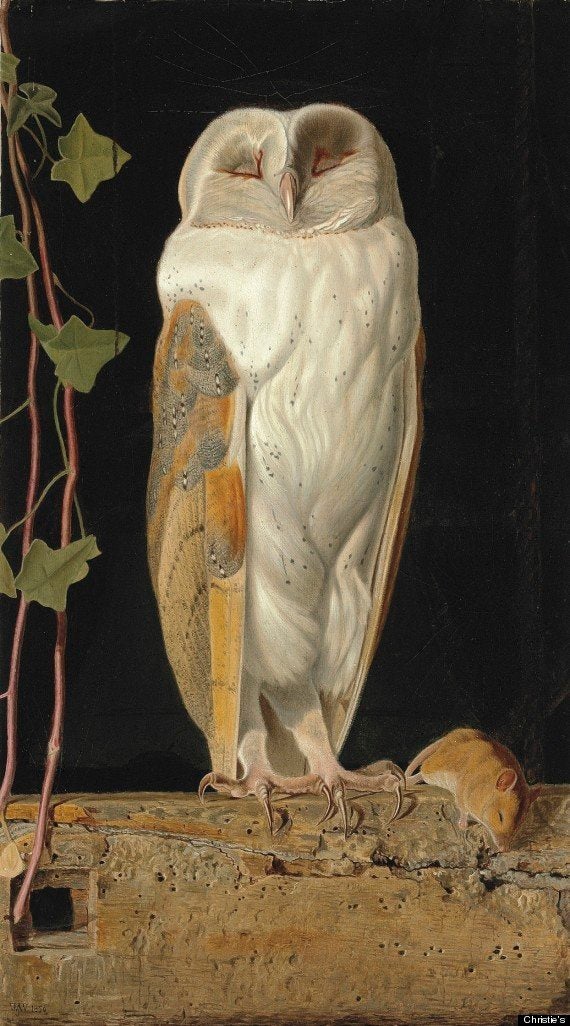 The Most Dramatic Art Finds Of 2012
Related
Popular in the Community