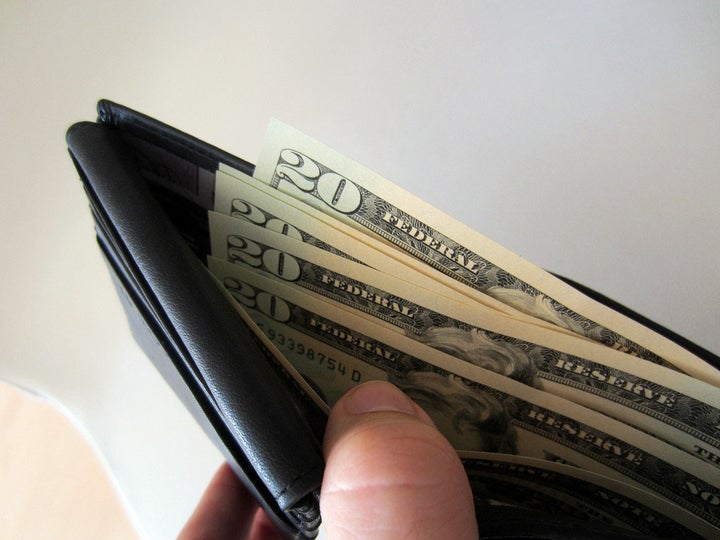 Today, we continue our week of flea-market fun with tips from estate sales expert and co-host of HGTV's 'Cash & Cari', Cari Cucksey. Having prepped, priced and sold many a vintage pieces, Cucksey has insight into the mind of a flea-market dealer. Here are a few insider tips from Cucksey on how to make good with sellers to get the best deals at flea markets.
Money talks. Cucksey can't stress enough the importance of bringing cash. "Get there early and bring cash," she says. "Vendors love cash. Cash is king," she reiterates. Dealers are more likely to haggle or give you a discount if you have cash because they don't have to pay a fee to credit card companies. If a credit card is your only option, keep in mind that most local markets are cash-only, but larger ones, like the Country Living Fair in Austin, will have card-accepting vendors.
How to haggle. Vendors actually expect to haggle over any given item, Cucksey says. In fact, big dealers tend to price things a bit higher knowing that they may have to come down after haggling, so don't be intimidated to make a counter offer. "A tip for buyers if they're not really comfortable with haggling is go to the dealer or vendor and say, 'What's your best price here?' And, as long as you're polite, dealers will definitely deal with you and give you a little bit of a discount," she says. A frequent mistake shoppers make is being too agressive during negotiations. Even though a dealer wants to move their merchandise, they have no obligation to sell to you. "If you have a rude customer who comes in and really wants to hardball you in terms of negotiation, I think it really turns off dealers," Cucksey advises.
Get more for your money. "Vendors also love to bundle things, so if you're buying more items, they're more likely to give you a discount," Cucksey adds. Also, don't overlook an item just because it's unattractive. You may be missing the value. For instance, Cucksey once came across a charming table with three layers of amazing, chipped paint colors. "You can't pay for that kind of patina," the antiques collector says. "It was amazing." The problem? It was covered in raccoon droppings -- on the table, inside the drawers, everywhere! But, "it was worth the poop!" she assures us.
Are you interested in selling your products at a local flea market? Check back tomorrow for more flea market tips.
Popular in the Community