If you're into vintage, then you think of the summer as prime flea market time. There's at least one every weekend, especially during the Fourth. While many of us have experienced the rush of an amazing find for dirt cheap, many more have come home empty-handed because it was a "tube socks in packs of six"-type flea rather than one filled with hidden antique gems. Or worse, the sort of market where everything is ridiculously overpriced, because it happened to be in the center of hipsterville.
As someone who spends her weekends searching for '60s glassware, I've learned a few things about spotting a good market -- or, at the very least, coming out with a bargain. (No, I won't tell you the haggle.) Here are my tried-and-true tips:
- Avoid flea markets in "precious" neighborhoods, unless you're there to people watch. My rule of thumb: If the town has a cupcake shop, then it's likely to have a flea market where artisans want to charge you $100 for a jar of handmade pickles. It's one thing to charge a reasonable price to ensure profits, it's another thing to assume your customers don't know any better.
- Google before you go. Occasionally, a flea market will post the list of vendors. If jewelry artists outnumber everything else, cross it off your list. (Unless you want handmade jewelry.)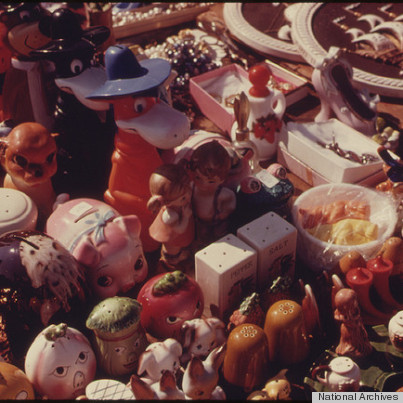 So much to see, so little time. Flickr photo from the U.S. National Archives.
- Arrive late. I know that everyone says "go early," but I've never scored a good deal at 8 am. I don't know if it's because I'm still bleary-eyed from waking up, or if I just can't take the competition. But in the early hours, sellers are less likely to adjust their prices. If you come in the last hour or two, you'll find markdowns.
- Watch out for fake stuff. At Brimfield last year, I came upon a "Shabby Chic"-style stall filled with painted furniture. It was my mother's dream, but unfortunately, it was all made of flimsy particleboard with glued-on decorations. And each piece was priced at $300 or more. If you want the genuine article, really examine the piece. I always look at the back of a wood piece -- if it's stapled-on, it's usually too shoddy of a reproduction to deal with.
- For the best price, buy multiple items. OK, so I'm not really comfortable with haggling. I've seen too many failed attempts, especially as flea markets become pop-up shops for dealers. But, you can still get a good deal. Just buy a few items from the seller. They'll usually take a few bucks off the final total.
- Form relationships with sellers who specialize in your favorite things. If you love vintage clothes, keep in touch with a dealer who happens to carry the old Lilly Pulitzer dresses you covet, for example. You might get access to the best stuff, or they'll put aside items for you. Also, you'll have made a new friend. That's nice.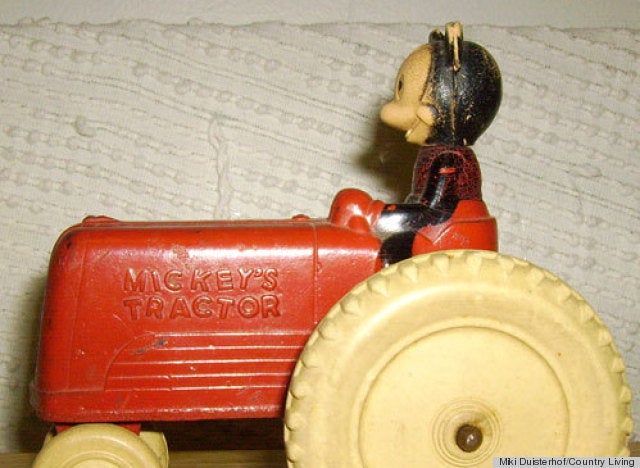 What Is It? What Is It Worth?