"I had a lot of melancholy and anxiety when I was a kid," Flea tells me via phone from his home in Los Angeles. "When I was learning music I went into a place that was so beautiful it lived above anxiety. I vibrated, found sense of self, community, and camaraderie. It gave me a path; it gave me a purpose."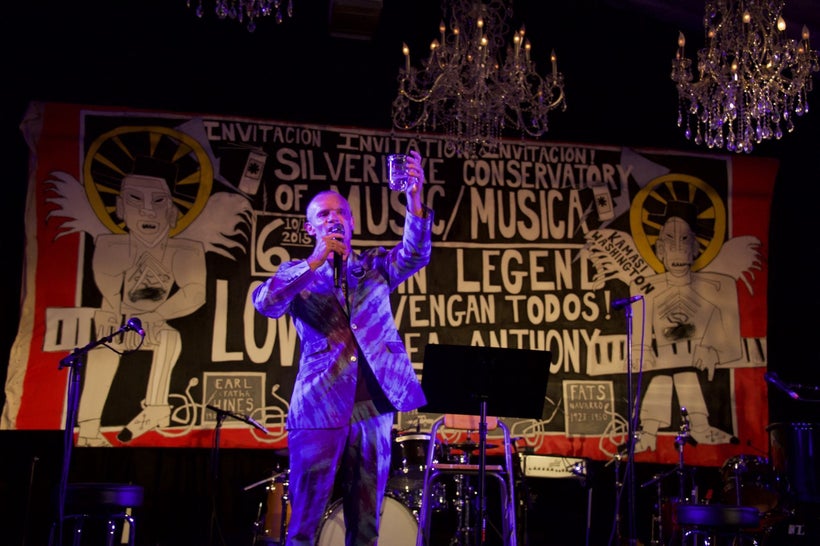 The Red Hot Chili Peppers bassist who played with the Los Angeles Junior Philharmonic Orchestra as a kid, counts as his greatest childhood memory the time his mother got him back-stage to meet Dizzy Gillespie after one of his concerts. Growing up with stepfather, jazz musician, Walter Urban Jr., exposed Flea to throngs of musicians coming in and out of the house during L.A.'s early 1970s. He tells me, "The first music I saw played was in my living room. I was rolling around on the floor laughing at the utter magic. It was the greatest thing I'd ever seen in my life." As an artist known for his ability to tap into the duende, Flea knew from an early age that music would save his life. It would provide a way of understanding the world and coping with it. Something today, kids are struggling to do.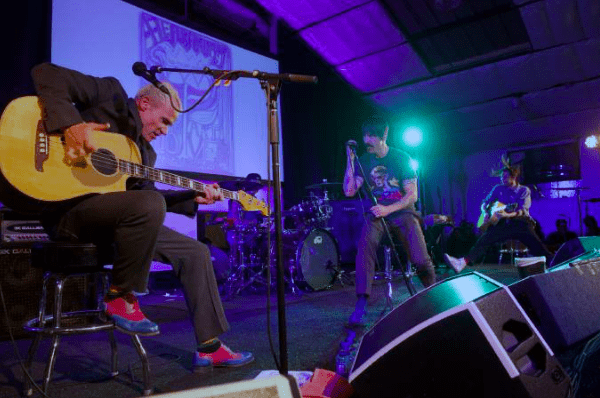 "When Donald Trump was elected, there was a support group for my [11-year-old] daughter to join. Kids are wondering if North Koreans going to blow up the world." Indeed, according to the National Institute for Mental Health, 25 percent of children ages 13 through 18 are diagnosed with anxiety. The Child Mind Institute Children's Mental Health Report however, notes that 80 percent of children diagnosed with anxiety go untreated. How parents and educators choose to help support their children's anxiety is a complex discussion, and I'm not here to give you a clinical perspective. However, in contrast to a kind of passive activism popular of late, grassroots community building can change a child's life, or so least Flea believes.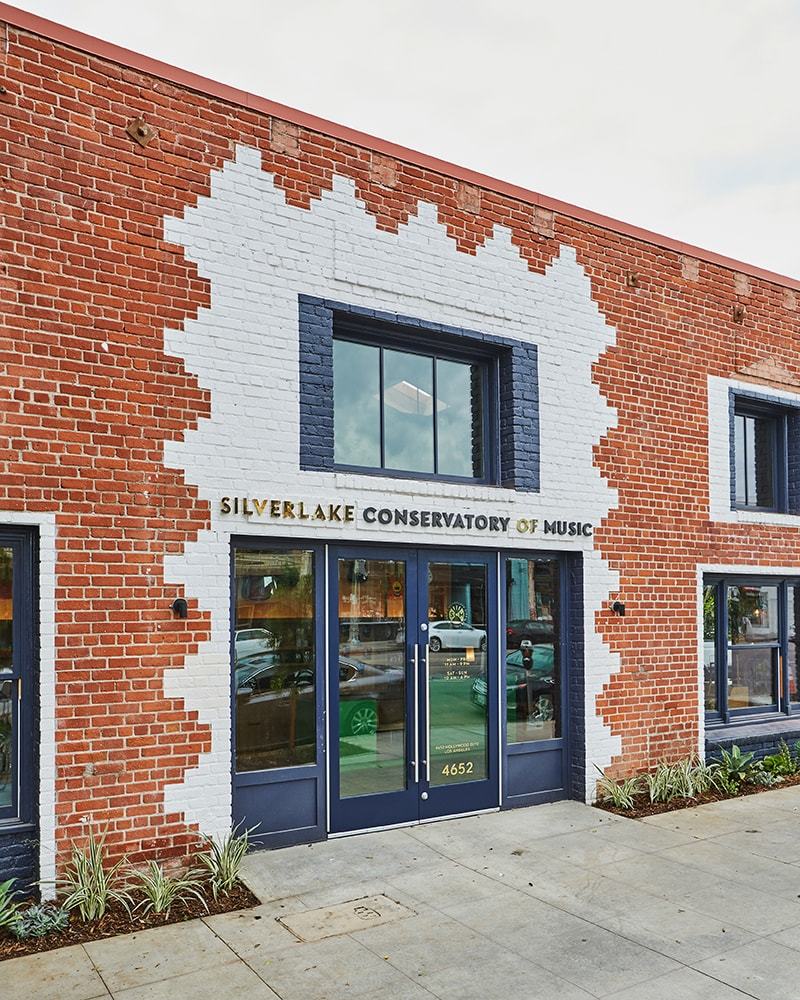 Those thoughts materialized in 2001 when he cofounded the Silverlake Conservatory of Music with some of his friends. The school, a nonprofit that expanded from a small storefront into a new space in the Los Angeles neighborhood last year, offers private music lessons for orchestral and band instruments alongside ensemble classes; it also grants free lessons and instruments to qualifying students. Flea originally paid for the school himself, but as the organization has grown so rapidly, annual benefits have become the Conservatory's main source of funding. Tonight, September 9, marks the first benefit at the Conservatory's new location on Hollywood Boulevard.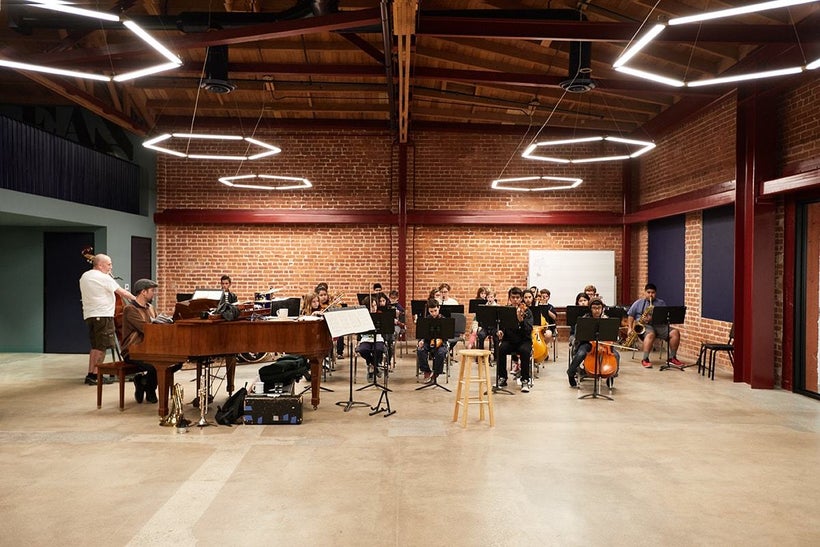 The show will feature live musical performances by Randy Newman, Anderson .Paak, and Red Hot Chili Peppers performing alongside students from the Conservatory.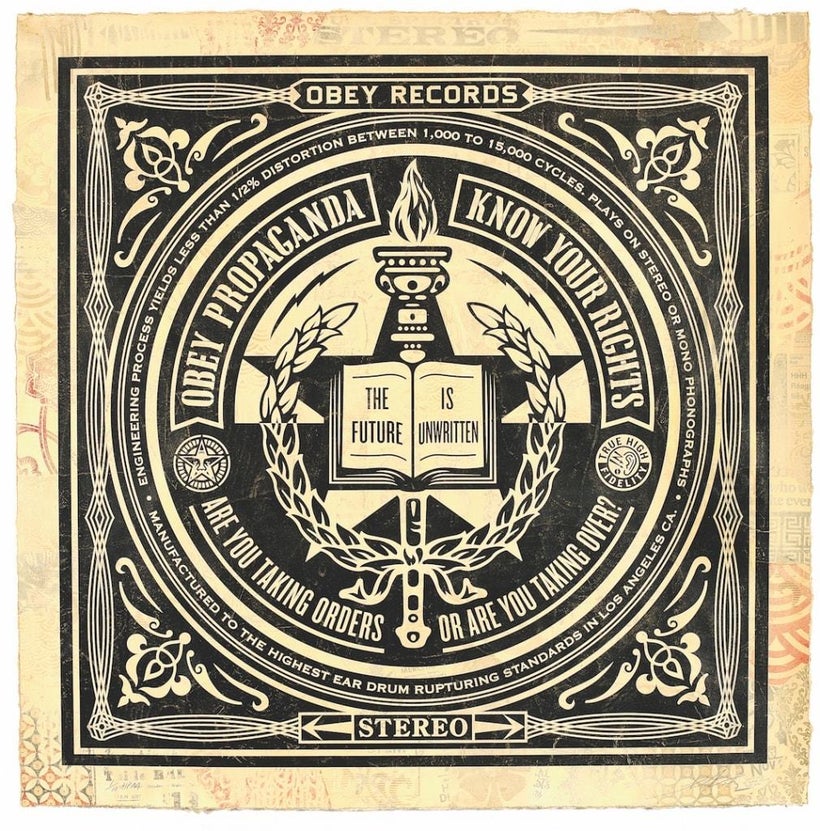 Additionally, attendees are treated to an an art auction with works from Petra Cortright and Sterling Ruby, and Gus Van Sant among others, as well as invitations designed by Shepard Fairey. The event itself is a culmination of spirit with which the Conservatory was founded, and the ambition of one of the most famous rockers in the world to bring music and music education to kids from all backgrounds.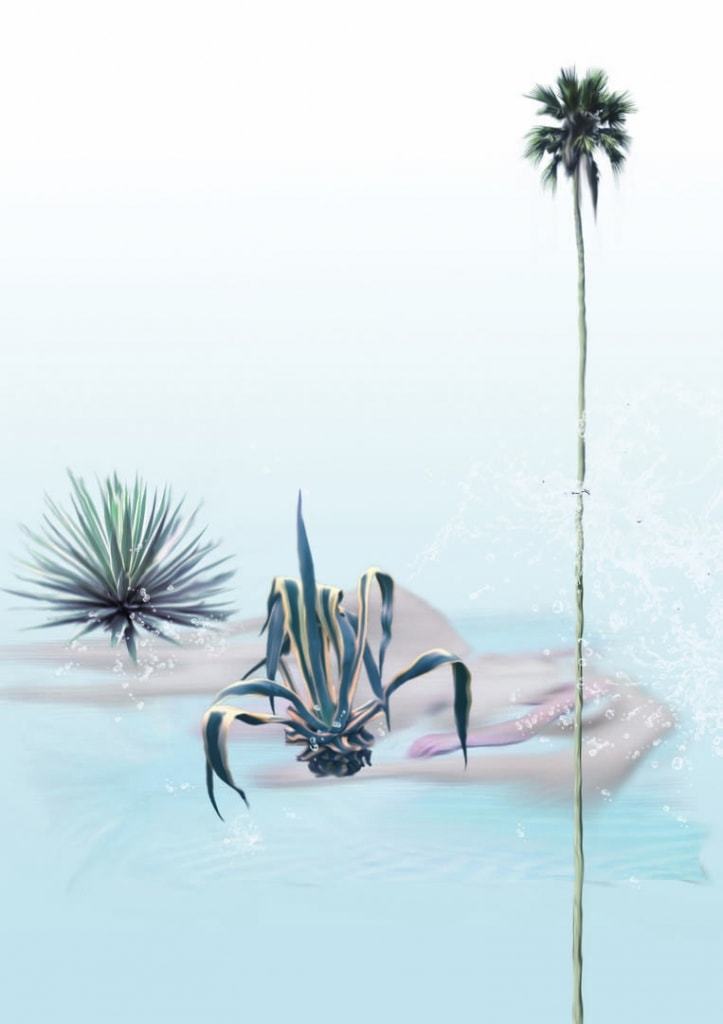 Why? "Kids get so much joy you get from listening to music, singing along to Katy Perry, or the Hamilton soundtrack. Music lets kids follow a narrative. There's a story, and the scientific composition of melody and harmony. It's visceral and physical; it's art and action coming together. It can make you cry, it can be up-lifting. You dance, you feel free." Studies show music can help alleviate physical pain in children. As Flea says, "Music is amazing like that. There's a release and you can let go of thoughts and worry." Millennial kids from all deserve relief from anxiety and social worry. School, and music school can be a key opportunity to provide that relief. Not only can children benefit from education and music education, the teachers and community at large converge to share in the high endeavor of making art, moving energy.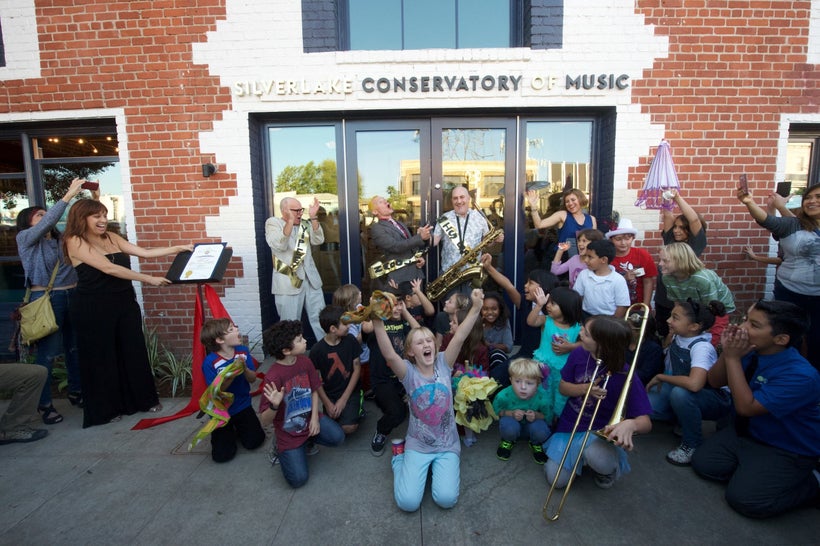 Says Flea, "Kids grow up and we send them off to get educated. Academic, arts, and athletics—and when you think about music, music encompasses all three of those—are all so important. If they let their song die inside them it's most tragic thing that could happen. This is what human beings have. Love and products of humanity to create energy—that's it—that's what we get in this life."
REAL LIFE. REAL NEWS. REAL VOICES.
Help us tell more of the stories that matter from voices that too often remain unheard.
This post was published on the now-closed HuffPost Contributor platform. Contributors control their own work and posted freely to our site. If you need to flag this entry as abusive,
send us an email
.