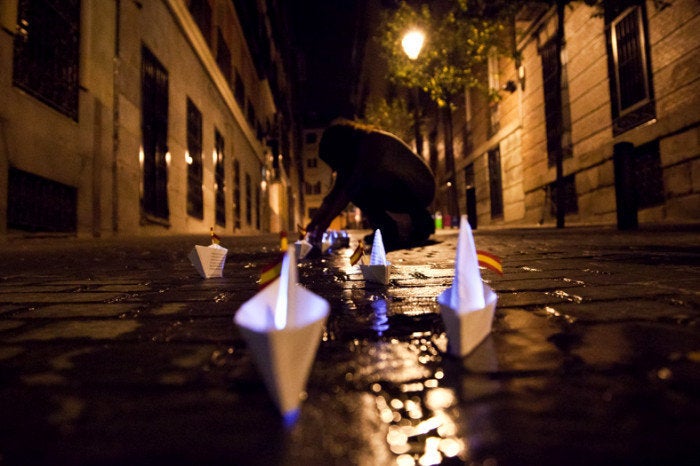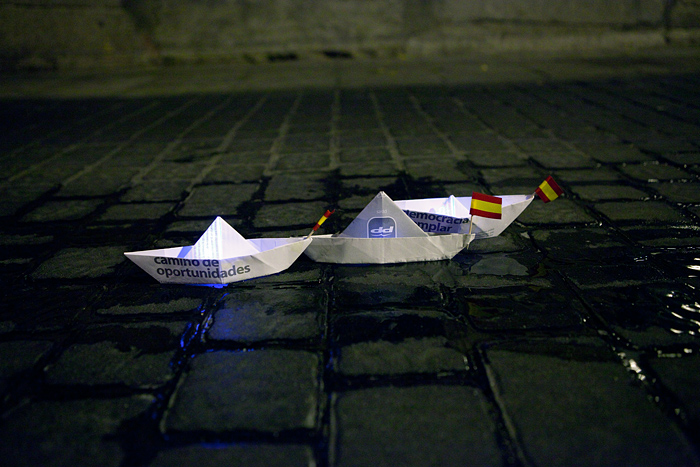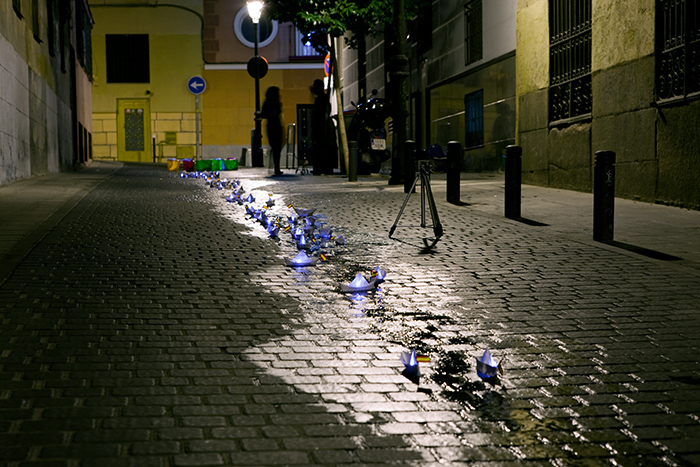 The 214 illuminated boats were made of pages printed with a Spanish political agenda titled "What Spain Needs." On their web site, LuzInterruptus describes the content as "hundreds of beautiful promises, which it seems to us, there has never been any intention to fulfill."
They got the fleet moving with 20 buckets full of a water and detergent solution, emptied at the top of the sloped Madrid street. The boats' natural stopping point was the sewer cover at the street's lowest point.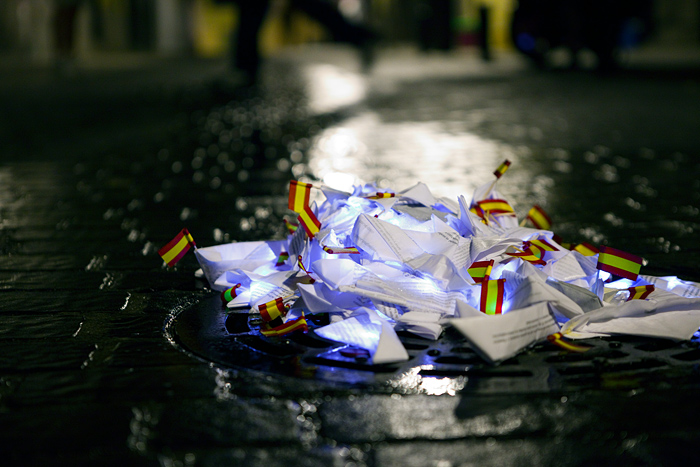 What say you readers? Which unrequited political vows would you exile to the sewer, given the chance? Let us know in the comments, and scroll through the slideshow below for more images of the float.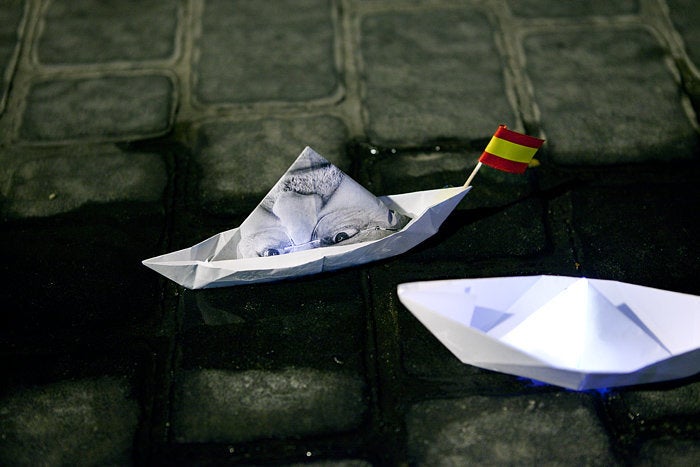 Political Doublespeak Sets Sail In Spain