Therapy dogs are motivating kids who have trouble reading to hit the books.
The Fletcher Library in Hendersonville, North Carolina, is home to a program which allows kids to read to therapy dogs, according to the Associated Press. Every week, a child can schedule an appointment at the library to read to one of the pups from Therapy Dogs International. The initiative provides a safe space where children who have difficulty reading or those with learning disabilities or anxiety disorders can exercise their reading skills.
The program began last October when Rachelle Sher offered her therapy dog's services to the library. The library assistant, Elizabeth Klontz, implemented the program in hopes it would get children who struggle with reading to gain confidence in their abilities.
Therapy Dogs International explains that many children who have difficulty reading may be afraid of the judgment they receive while practicing the skill. But a reading program involving a dog as a listener has the potential to change that.
Since the initiative's introduction at Fletcher Library, many of the the young readers say they feel comfortable and driven with their reading pal. The Associated Press reported that Adriana missed so much last year due to chronic migraines, that her mom decided to start home-schooling her. The child said she enjoys reading to therapy pup Springer, who's a patient listener.
"Being with him, it's like reading to a friend," the 8-year-old told the Associated Press.
Similar programs have proven successful elsewhere.
The Reading Paws program, for example, pairs elementary school children with a therapy dog in an effort to help them improve their literacy skills.
Another program Paws to Read in Alexandria, Virginia, offers children with learning disabilities or children who are learning English, the opportunity to practice reading to dogs in a judgment-free environment. The children told the Washington Post in 2012 that they don't feel self-conscious around them.
Related
Before You Go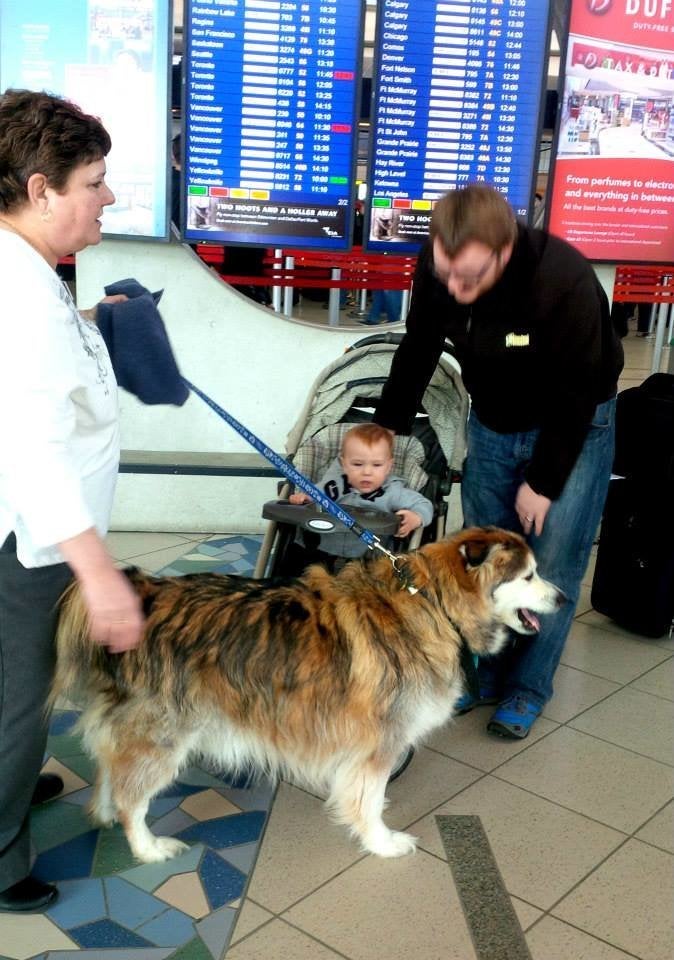 Therapy Dogs At Edmonton Airport