Singer-songwriter FLETCHER made a splash in 2016 with her hit EP "Finding Fletcher," which earned more than 50 million streams on Spotify. Now the rising pop star is gearing up to release new music and conquer the music charts. FLETCHER took over the HuffPost Musical.ly account and later stopped by the office to dish on everything from her career inspirations and dreams to her unstoppable nacho addiction.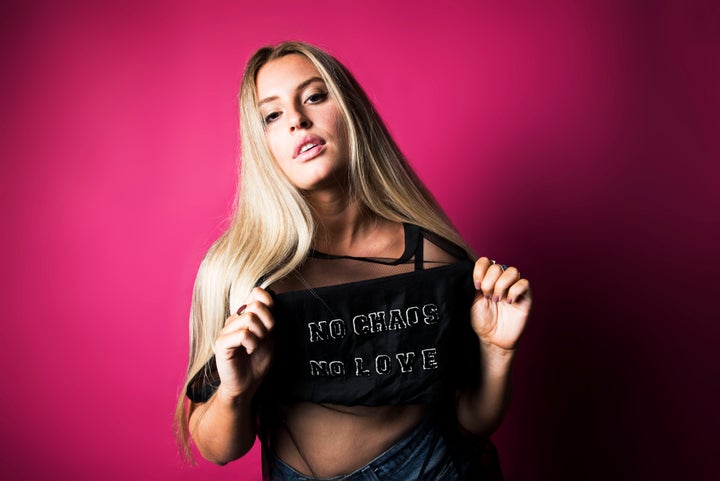 What made you want to start singing?
When I was a little girl, I was singing way before I was talking. For as long as I can remember, music has always been such a big part of my life. There's really not a time I can recall where music wasn't a part of everything I was doing. There wasn't necessarily a point in my life where I was like, "Oh, I want to be a singer." It was just something that was vey innate for me. 
What inspires your songwriting?
What inspires my songwriting is definitely the experiences I go through. Just walking through the streets and overhearing conversations and arguments between couples... I'm very inspired by the environment I'm in and I definitely try to write about things that I've been through so it has a lot of me in it and it's really coming from my perspective. 
Who inspires your musical style?
I've always been very inspired by the pop artists that sit a bit left of center in the pop world, like the Ed Sheerans, Lordes, Lana Del Reys, and Troye Sivans... Those kinds of artists really move the needle within the pop space. It's pop music with substance. I really admire them as musicians and they have careers I would like to emulate. Lorde specifically has been a musical inspiration for me. 
Name one artist you would love to collaborate with.
Lorde is 100 percent on my dream collaboration list. I think she's such a lyrical genius and one of the most authentic artists of our generation. She's really carved out a niche for herself as this anti-rebel pop queen. She's so prolific and such a poet with the way she speaks and writes. I would just love to be in a room and write a song with her one day.
What song is your jam right now?
My current jam is "Hymn" by Kesha, which I put on the HuffPost Musical.ly. I've been so excited for Kesha's new project because she's been through so much in the last few years of her life. I think she's making music that is so self- and female empowering. 
What exciting project do you have for your fans to look forward to?
I'm releasing my next single in the next few weeks and I'm going to be releasing a debut body of work EP in the near future.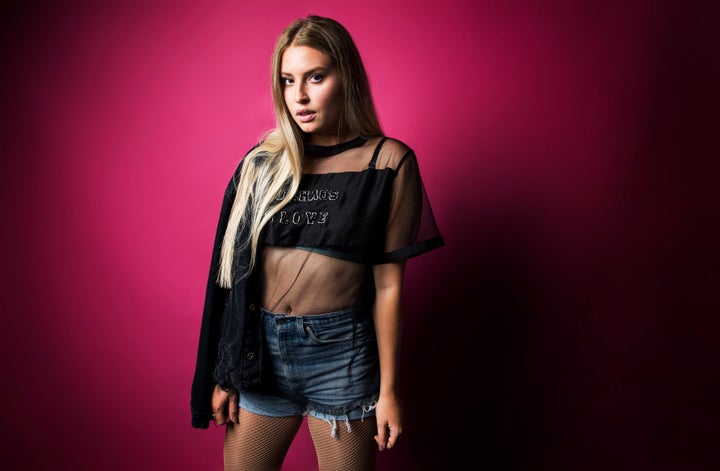 What's your guilty pleasure junk food?
Honestly, I could go for a plate of fully loaded nachos. I don't care what time of the day it is, where it's from ... I've had nachos from some of the most disgusting places. So, yeah, just make me a mean plate of nachos and we'll be good friends. 
What's your least favorite food?
There aren't a lot of foods I don't like. I'm such a foodie. I grew up with an Italian mother who cooked all the time and made incredible food. I don't like lima beans. I mean, who cares, they're so irrelevant. 
If you could travel anywhere in the world right now, where would you go?
London. I have such a supportive fanbase over there and I would just love to meet everybody and play live for them.
What social media app are you most addicted to?
What's one beauty product you can't live without?
I really like taking care of my skin, so the Murad skin line is something that I never travel anywhere without. 
What's your go-to pizza topping?
Pepperoni and black olives — on a gluten-free pizza, of course, because I have celiac.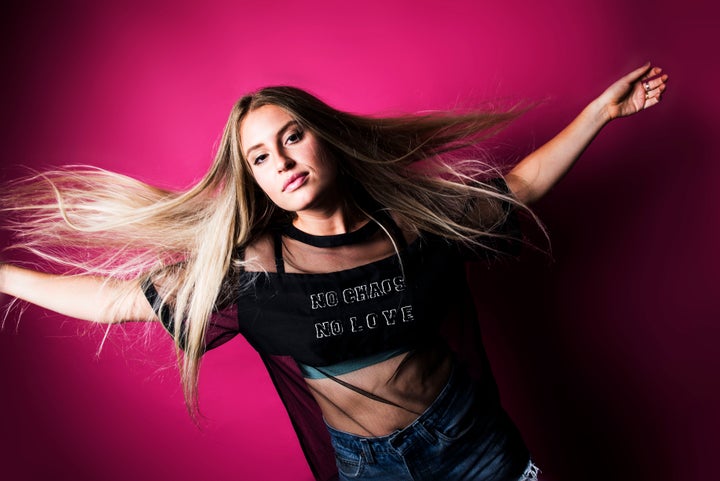 Who is your celebrity crush?
Dua Lipa. She's so beautiful and such a badass.
What's one thing fans would be surprised to know about you?
I have my black belt in karate. I started karate when I was 6 years old and got my black belt when I was 18. My mom told me she wouldn't let me go to school in New York City until I got a black belt in karate.
Do you have any hidden talents?
I can mimic people's accents really well. 
What's one thing you hope to accomplish in the next 5 years?
I would like to be nominated for a Best New Artist Grammy.
What's your favorite movie of all time?
What's your guilty pleasure TV show?
What's one fashion or beauty trend that you just don't get?
I'm not feeling the super small, tiny square glasses that are happening right now. Maybe just because I think it would look absolutely horrendous on me.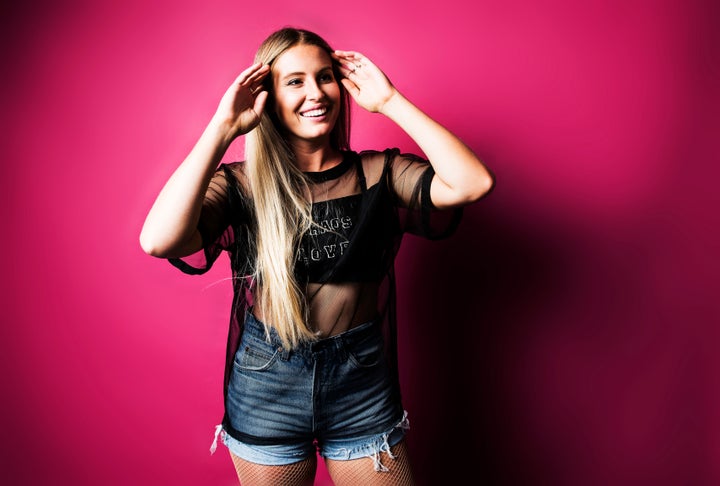 Cats or dogs?
Two years ago I would've said dogs, but I just got a cat a year ago and I love him more than anything in the entire world. 
Britney or Christina?
Britney Spears. She's such a legend.
Kendall or Kylie?
I like them both for different reasons.  
If you could make a cameo in any TV show, what show would it be?
I'm a huge fan of "Riverdale" right now and I went to college with Cami Mendes who plays Veronica in the series. 
If you could have dinner with any three people dead or alive who would it be?
Elvis Presley, David Bowie, and Whitney Houston. What a stacked dinner that would be. And we would have Mexican food. Lots of nachos. 
What's one piece of advice you wish you could've given yourself at the beginning of your career?
Always go with my gut feeling. 
What's one tip you have for fans who might also want to pursue a music career?
Do it. Make music, write about things that make you feel good, surround yourself with people who will be honest with you and give you feedback. 
REAL LIFE. REAL NEWS. REAL VOICES.
Help us tell more of the stories that matter from voices that too often remain unheard.
BEFORE YOU GO