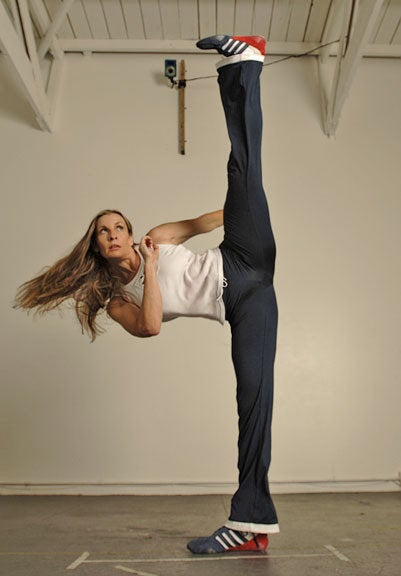 Having been a professional martial artist/flexibility expert for over 20 years, time and again I have seen people of any age dramatically increase their flexibility.
Flexibility is the key to working out at your highest level because it increases the range of motion in your sport or daily activity which burns more calories. Ninety-eight percent of injuries are due to a lack of flexibility.
It's sad how many injuries, unnecessary surgeries and use of pain medication could be prevented if people only knew how to properly stretch themselves.
Also, it is a critical tool in anti-aging because by gaining flexibility one loses that hunched-over posture and appears more youthful -- gaining the ability to move with ease and grace.
For example, I recently was visiting my Mother and she asked me to help her put on her coat. To my shock she could not lift her arm to go into the sleeve. She then revealed to me that her shoulder had pain, making that arm hard to sleep on. Additionally, it had become very difficult to lift her arm.
I gently stretched her arms and shoulders, and then had her do light free weights to gain range of motion, and strengthen the muscles and relax them. After a 20-25 minute session, she was stunned that she was able to lift her arm easily almost to her head without any pain. I reminded her, if you don't use it, you lose it! She also informed me later that she was able to sleep on her shoulder without any aches.
If one is working out without stretching, there's is an imbalance in the body. Doing just one or two stretches is not enough because everything is connected.
Let's say your lower back is tight. It could be coming from your calves being super-tight which connects to tight hamstrings, hips, which goes into the back.
A couple of important tips I can offer are:
1. Use your breathing to help you stretch, people tend to hold their breath when they feel pain, so the more the stretch hurts, the more you need to breath.
2. If an area is really tight keep switching sides and go back and forth; you'll find each time you switch back you'll go a little further in the areas you feel tightest, and your body will begin to stretch more with increasing ease. If there is not another side to switch to, keep repeating the same stretch holding for a few seconds and going back into it until you feel your body has let go.
Let's say you are sinking down to go into the splits. Use your breathing: exhale and relax your groin area as you feel your muscle release, sink deeper into splits to a new place you hadn't been before. That will become your body's new set point! The body remembers.
Also, keep visualizing seeing yourself exactly as you wish to be -- the body follows the mind.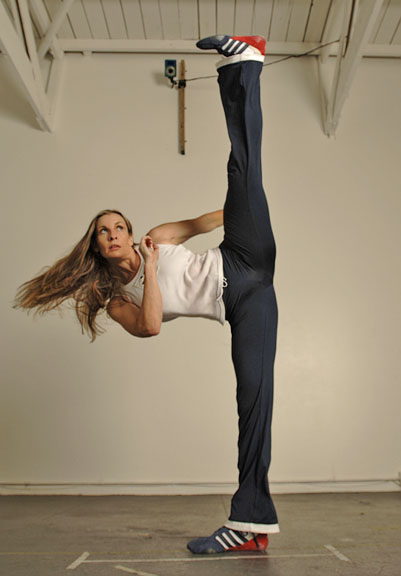 Related