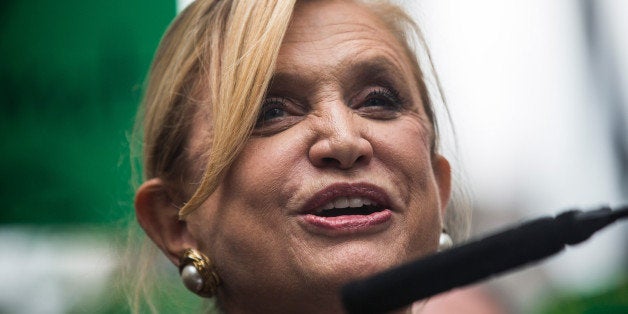 Democrats in the House and Senate plan to introduce a bill Wednesday that would guarantee workers the right to request flexible work arrangements without being punished by their employers.
The legislation, called the Flexibility for Working Families Act, would not force employers to grant such arrangements, but it would require them to discuss the possibility of one with the worker and take it under consideration. If the employer determined that flex time or telecommuting was untenable, it could decline to grant it to the worker.
But an employer who fired a worker or cut hours because of such a request could be fined by the Labor Department.
Sen. Bob Casey (D-Penn.) and Rep. Carolyn Maloney (D-N.Y.), the lawmakers sponsoring the legislation, said the goal is to foster an environment in which workers are comfortable requesting schedules that accommodate their family lives.
"Flexible work arrangements help businesses retain great employees and help workers remain in the workforce while meeting their obligations to their families," Casey said in a statement. "This is commonsense legislation that brings our workplace laws into the 21st century."
Similar laws already exist in other countries, including Great Britain, Germany and the Netherlands. Democrats have introduced versions of the bill in the past without success.
The legislation is all but certain to go nowhere while the GOP controls both chambers. Republicans in general have balked at putting any new regulations on businesses, and they've made a point of trying to block new workplace standards involving the Labor Department or the National Labor Relations Board.
Maloney and Casey, however, argued that the workplace flexibility proposal was modest.
"You shouldn't have to fear getting fired just to request a schedule that is workable in terms of daycare arrangements, regular medical appointments or life's other obligations," Maloney said.
The Flexibility for Working Families Act should not be confused with the very similarly named Working Families Flexibility Act, which has been introduced before by Republicans. The latter bill would allow eligible workers to opt for "comp" time rather than overtime pay when they work more than 40 hours in a week. Though Republicans say the proposal would help workers balance their family needs, Democrats say it could lead to employers coercing their workers into taking time off rather than receiving time-and-a-half pay.
Vicki Shabo, vice president of the National Partnership for Women and Families, said the two bills reveal highly different visions for how to encourage flexibility in the workplace. Her group supports the Democratic proposal and opposes the Republican one, but she said she's glad to see Republicans discussing an issue that's long been the domain of Democrats.
"I do think the positive thing here is we're increasingly seeing both Democrats and Republicans identifying a fundamental problem, which is that our workplace policies don't reflect the needs that working families have," Shabo said. "At this point, Democrats and Republicans just have very different solutions in mind."
Before You Go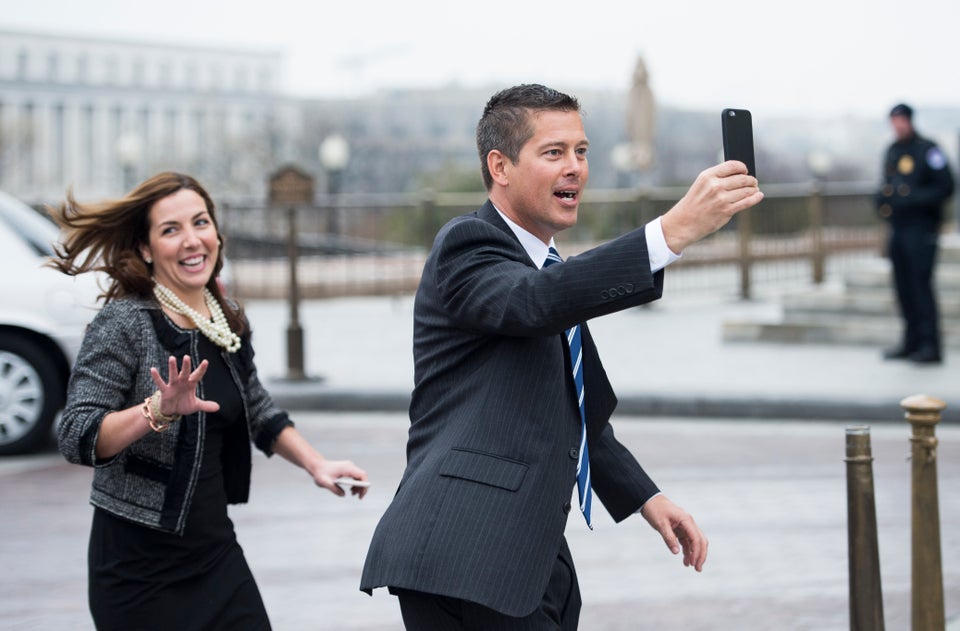 Scenes From Capitol Hill
Popular in the Community