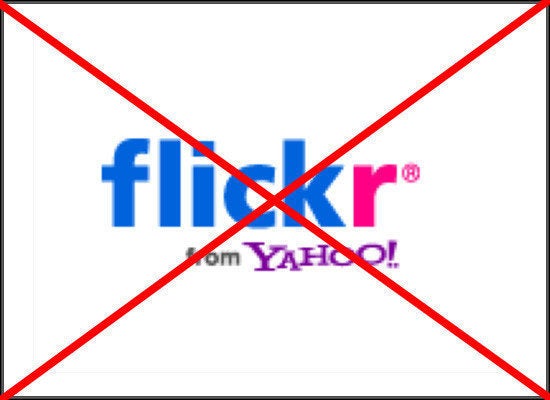 UPDATE 2 Flickr now confirms that Mirco Wilhelm's entire photo collection has been restored. You can view his Flickr portfolio here.
UPDATE 1 On Tuesday, Flickr contacted The Huffington Post with the following statement:
Yesterday, Flickr mistakenly deleted a member's account due to human error. Flickr takes user trust very seriously and we, like our users, take great pride in being able to take, post and share photos. Our teams are in touch with the member and are currently working hard to try to restore the contents of his account. In addition, we are providing the member with 25 years of free Flickr Pro membership. We are also actively working on a process that will allow us to easily restore deleted accounts and will roll this functionality out soon.
Photoblogger Mirco Wilhelm claims photo sharing site Flickr accidentally deleted his collection of over 4,000 photographs. And they may be gone for good.
Wilhelm's Flickr account has been active for five years, and numerous websites have linked back to his photos during that time. "Those links will now point to deadspace," writes The New York Observer. "Additionally, the followers he had accumulated, tags, photo captions and copyright information have been wiped out and may not be restored."
Wilhelm explained in a blog post on Tuesday that he recently contacted Flickr about another user, whom he suspected was posting "stolen material." During the investigation, Wilhelm believes that his account was deleted by a Flickr staffer, a mistake he says Flickr confirmed via email.
The following is an excerpt from Flickr's email response to Wilhelm:
Unfortunately, I have mixed up the accounts and accidentally deleted yours. I am terribly sorry for this grave error and hope that this mistake can be reconciled. Here is what I can do from here:

I can restore your account, although we will not be able to retrieve your photos. I know that there is a lot of history on your account--again, please accept my apology for my negligence. Once I restore your account, I will add four years of free Pro to make up for my error.
Wilhelm says that he was a paying customer, and that while the offer for free service "is kind of nice," it cannot make up for the loss of his large collection.
Popular in the Community