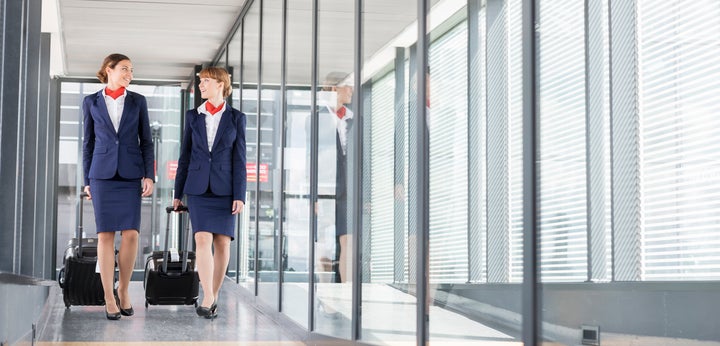 We asked flight attendant bloggers and their friends to name what's in their carry-on bags. Their responses are packed with fascinating hacks.
A portable espresso maker
"I keep a Minipresso in my bag because I HATE airplane coffee." ― Jay Robert of Fly Guy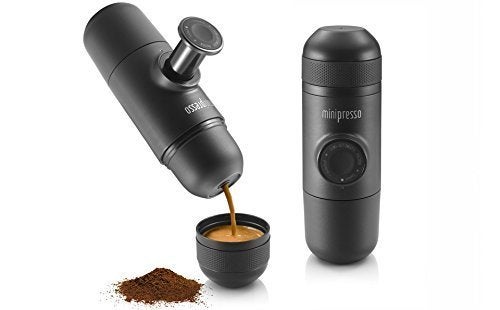 A miniature cooler and hot plate
"Hotel/airport food is expensive, right?! I usually take a crew cooler with my meals that I cooked at home. Crockpot recipes are the best for travel, and I do chili a lot. Hot Logic is a small hot plate that a lot of us use to reheat our food." ― Kelsie Franklin, Delta Air Lines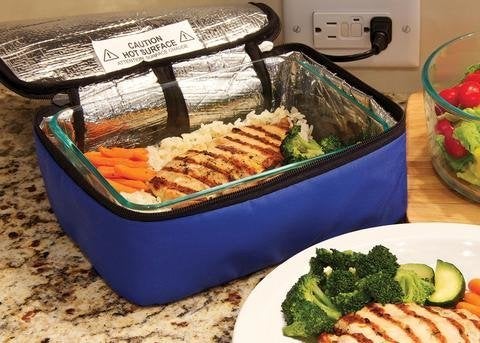 Portable chargers
"I always carry a Sharper Image Dual USB Charger for any hotel that has limited outlets. I also always carry a power pack for charging my accessories on the plane." ― Dustin Anderson, flight attendant with a major carrier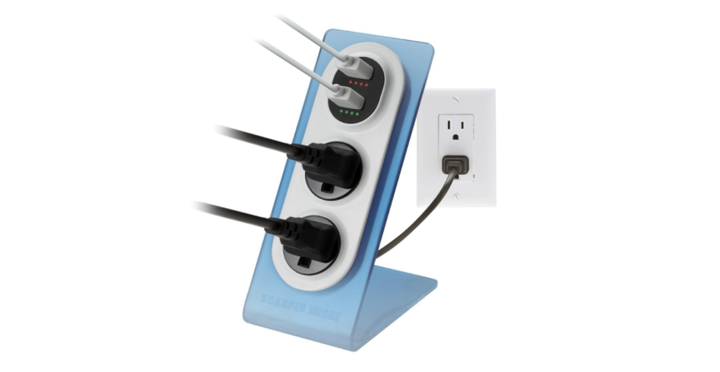 Packing cubes
"I use a medium-sized Eagle Creek cube for all my clothing options. It keeps things compact." ― Kelsie Franklin, Delta Air Lines
"I put my chargers, power banks and Kindle in one cube, and I put my lipstick, snacks, pen and other in-flight necessities in another. Having everything I need in one of two cubes makes it easy to grab, where digging in your bag for a long time is annoying." ― Abbie Unger of Flight Attendant Career Connection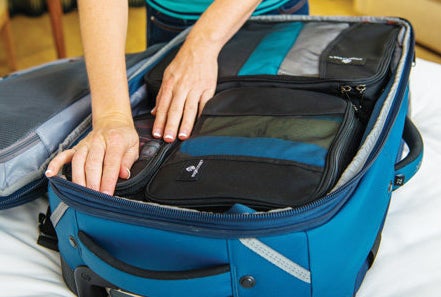 A portable humidifier
"I take a portable humidifier which can fit in hotel water glasses." ― Ellie Lee-Wasson, Endeavor Air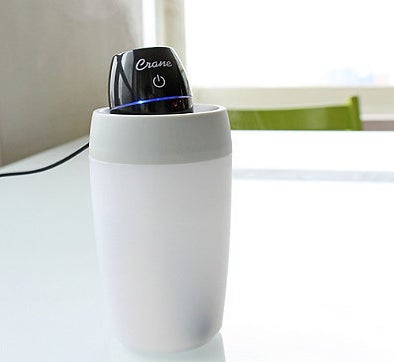 Just the clothing basics...
"I bring one pair of jeans, one pair of leggings, a dressier shirt, a T-shirt, sweater and a dress. It helps that the only color I wear is black, so I always match." ― Katie Taylor, Delta Air Lines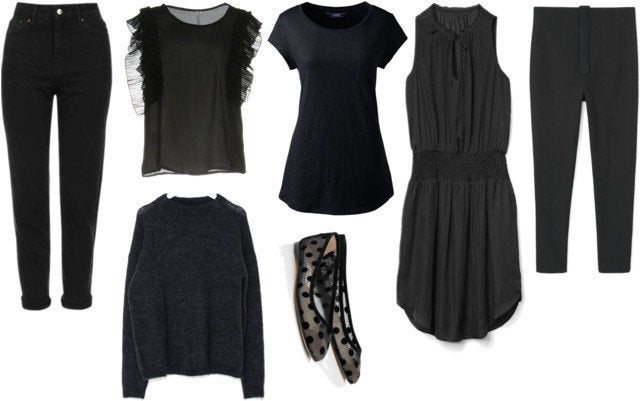 ..and ONE pair of shoes.
"A pair of Adidas typically goes with everything." ― Kelsie Franklin, Delta Air Lines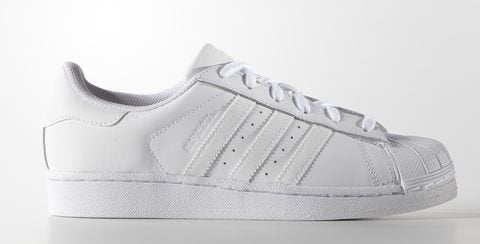 Convenient snacks (especially oatmeal and crackers).
"Finding a healthy snack in the airport is sometimes really hard. I seriously never leave home without instant oatmeal, because all I have to do is find hot water." ― Stella Lozano of Fly With Stella
"I pack crackers, veggies, granola bars, trail mix and cheese for snacks during the day." ― Katie Taylor, Delta Air Lines

Pack like a flight attendant, and you may have your cheapest, most convenient ― and delicious! ― trip yet.
Related
Before You Go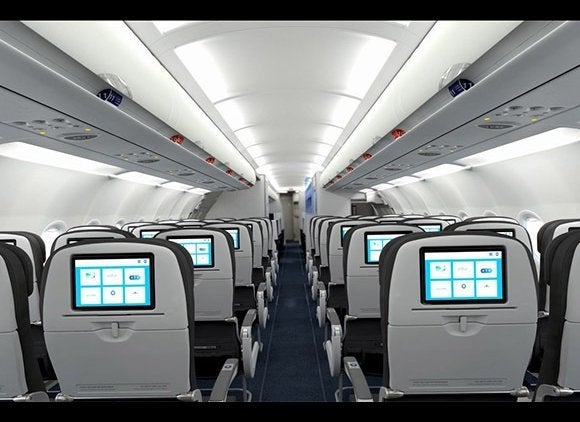 The 10 Best Coach-Class Airlines in the World