If you think you're annoyed by your fellow airplane passengers, then just try being a flight attendant.
We asked a group of flight attendants to each name the ONE thing they wish passengers would stop doing on a plane. And we have to say, their responses definitely inspired us to clean up our acts. (Plopping a dirty diaper into a flight attendant's hands?! Gross.)
Taking forever to decide which drink you want.
"You've seen me walking down the aisle with the drink cart for 20 minutes already." --Anonymous Facebook user
Leaving trash in the seatback pocket.
"We walk through doing a garbage pickup every 10 minutes!" -- Facebook user Valerie Reiter Kennebeck
Keeping your headphones on while you order a drink.
"You are screaming at me." -- Facebook user Kimberly Lupo
Walking around the plane barefoot.
"Ewww!" -- Facebook user Amber Nicole
Poking me or tugging my dress.
"A simple 'Excuse me' will get my attention." -- Facebook user Abbie Unger
Getting up to use the bathroom right before landing.
"You've had HOURS to do so." -- Facebook user Joey DiGregorio
Handing me tissues, toothpicks or used baby diapers.
"There is a barf bag into which you can dispose of anything and then place it into the plastic bag as we walk through the cabin." -- Facebook user Lynn E Miller
Commenting on "how small the plane is."
"I fly regional, so of course it's small. This is a 30-minute flight!" -- Facebook user Gina Andrade
Hanging out in the galley.
"Do I come to your office to do yoga and hang around?!" -- Facebook user Nia Monet
Going to the bathroom while meals are being served.
"Seriously… you're in my way." -- Anonymous Facebook user
Whining about a tight connection when the current flight is on time.
"Just stop booking such tight connections!" -- Facebook user Diana Hadley
Asking to borrow a pen for customs forms.
"I DON'T have an unlimited supply in my pocket, and no I won't give you one A) because it's my favorite and B) because I'm required to have it on me at all times." --Facebook user Lorisa Maxwell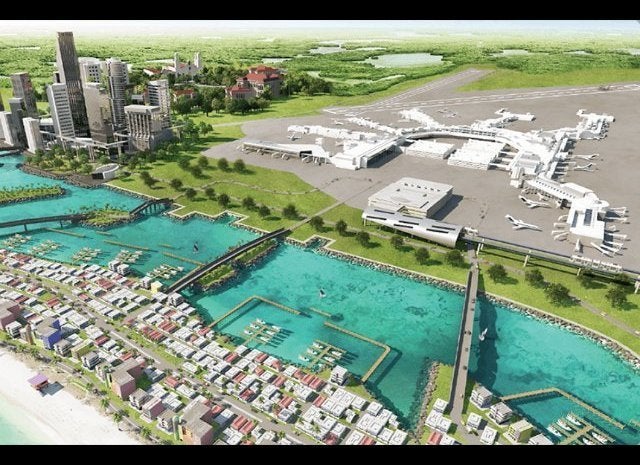 Airports with Awesome Amenities
Related