In his new book, "Airline: Style at 30,000 Feet," Keith Lovegrove takes an in-depth look at the evolution of the world's leading airlines, then and now. Split up into four main sections (fashion, food, interiors and identity), the book examines the changing environment of the airlines and the evolution of the flight attendant, food service and interiors.
We were, of course, most concerned with the flight attendant fashions over the years (as we've examined numerous times in the past). As you can begin to see from the photos below, the flight attendant became increasingly known as the first public face the airline puts forward, and greater attention was paid to their attire and perception as the years wore on.
Herewith, a selection of photos from the book that highlight their garb over the years.
Photos courtesy of Laurence King Publishing.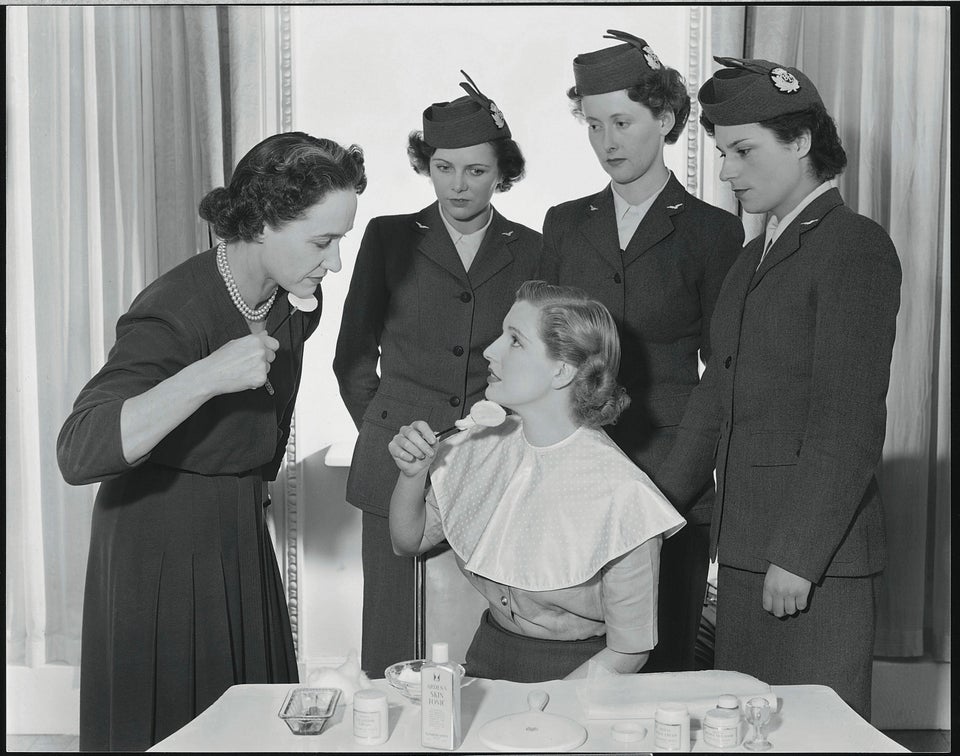 Airline Uniforms, As Seen In "Airline"