People often like to complain that politicians are crooks. But they usually aren't actually convicted felons.
That's about to change in the city of Flint, Mich., where two convicted felons -- including a man who went to prison for murder -- will be joining City Council.
The new councilman with a record is Wantwaz Davis, who beat incumbent Bernard Lawler by 71 votes to win a seat in Flint's Fifth Ward. Davis served 19 years in prison after pleading guilty to second-degree murder in 1991.
Davis was 17 years old in August 1991 when Kenneth S. Morris, 27, was killed at his home on Grace Street. Morris died after being shot three times -- once each in the hip, abdomen and mouth, according to The Flint Journal archives.

"He went and reached in his pocket, so I reached in my pocket and I shot him," Davis said Wednesday, Nov. 6. "When I found out he later died, I turned myself in. I never intended to shoot Mr. Morris. To this day, I am very remorseful."
Davis told NBC 25 that he killed Morris after the man sexually assaulted his mother and that he began studying politics in prison.
In Michigan, there are no laws barring felons from being elected officials -- the exception being those convicted of fraud or public corruption charges related to service as a government official. Wantwaz said that he has been forthcoming with residents about his prison record, but the Flint Journal notes they weren't aware of Wantwaz's conviction until Wednesday, when they asked the newly-elected official to confirm the report. The Flint Journal editor has since apologized to residents for failing to uncover Wantwaz's biographical information.
"We reported it the same day we discovered it," Marjory Raymer wrote of the story published last Wednesday. "However, we did not inform voters — the way we all wish we could have — of that information before they went to the polls on Tuesday."
The City of Flint population is 100,000 or less, with a great amount of men and women with felonies on their record who are being ignored and treated like second class citizens. Corporate America, entrepreneurs, and private sectors will not employ or hire these ex-felons, who should be afforded the same equal rights as all citizens, if shown to be a productive member in society. Hiring these men and women could place federal and state taxes into the general fund that would produce revenue, revenue creates more jobs. Taking the gun out of these men and women's hand and exchanging it with a good paycheck would bring a sign of relief to not only our community, but build a strong robust economy.

He's not the only elected official with a checkered past to win election last Tuesday in Flint. According to the Associated Press, Eric Mays, who pleaded guilty to felonious assault in 1987 and was placed on probation for a year, also won a seat on Council. Mays said a man had been threatening his life before Mays, in turn, threatened him with a gun.
Things have been bleak for a long time in Flint, a former industrial center located about an hour north of Detroit. Like Detroit, control of the cash-strapped city has been vested in an emergency manager appointed by Gov. Rick Snyder (R). But the financial manager is soon expected to hand control back to the city this year.
Two other city council members in Flint know something about dire financial circumstances -- they both previously filed for personal bankruptcy.
Jackie Poplar filed for Chapter 13 bankruptcy in federal bankruptcy court in 2004. The Second Ward city councilwoman, who won re-election for the second time last week, repaid nearly $21,000 to her creditors, the Flint Journal reported. In the Seventh Ward, new councilwoman Monica Galloway and her husbands filed for Chapter 7 bankruptcy in 1999.
Don Williamson, a former mayor of Flint who was loved and hated for his gruff style, served three years in prison in the 1960s for two felony convictions involving business scams. Williamson, a high school dropout who later became a multi-millionaire, resigned in 2009 before a recall election to remove him from office.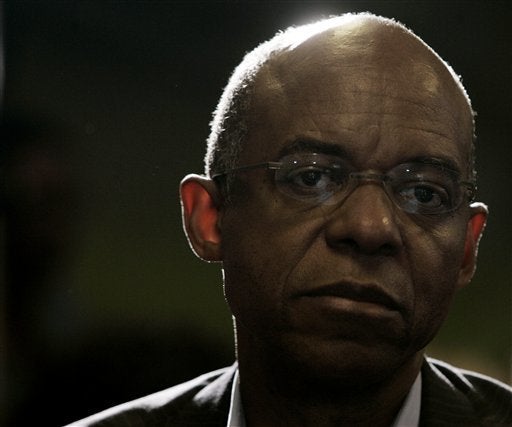 Public Corruption Scandals And Sentences
Popular in the Community