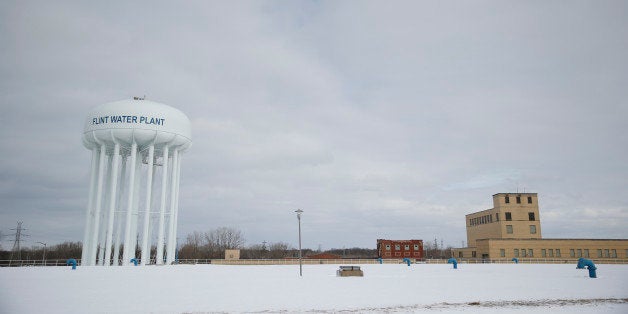 When it comes to public policy, health and wellness must be part of the discussion and strongly considered in the action plan, and, not just sometimes. Always. I know, it's a shocking statement coming from a doctor, right? Well, if we aren't vigilant and intentional about improving the health our community, our messages are like singing to the choir.
In my previous blog post, I called the Flint water crisis The Canary in America's Coal Mine. It's a disaster far bigger than itself, because of what it points to: a public health crisis echoed in cities across the nation. Right now, the headlines are all about lead: lead poisoning and its long-term effects, who's to blame, and, how we'll pay to replace miles of water pipes. Those stories must be told. Those answers must be obtained. But the truth is, lead is just one of a long list of ills afflicting underserved communities like Flint. Any long term solution has to address more than pipelines and punishments.
As I mentioned in my previous blog, the people in these communities are predominantly African American, more likely to be living in poverty, and, far more susceptible to other health conditions like diabetes and asthma. When the water crisis lifts, those other health problems will still remain. That's why I'm advocating for the appointments of state surgeons general. We need a strong, consistent, knowledgeable voice - a physician's voice - at the state government level. Someone with direct ties to the community and a direct line to the governor, working for real, measurable change.
I served as Michigan's first - and last - state surgeon general from 2003-2010. I came at a time when the state had suffered consecutive years of budget cuts to public health initiatives. Michigan desperately needed a voice for healthcare. And so, effectively, I became the "people's doctor," charged with tackling the overarching health concerns in my community - yes, lead poisoning, but also issues like obesity, smoking, teen and unplanned pregnancy, diabetes and HIV/AIDS.
To date, three other states have adopted the idea: Arkansas, Florida, and Pennsylvania. At a meeting convened last fall by the National Academy for State Health Policy (NASHP), my colleagues and I created an innovative leadership model based on our collective experiences. The timing couldn't be more perfect. The arrival of the Affordable Care Act has opened the door to this very conversation, providing more opportunities than ever before, for physician leadership to help shape policies that will have a direct impact on the health of the community.
Have you noticed how many politicians have been to Flint lately? It's obviously a big election year, with a lot at stake. But the people of Flint, and others in similar communities across the country, need to be heard, regardless of whether or not we're electing a new president in 2016. It would be a collective shame, if, after the dust settles in November, Flint returns to being just another dot on a map and forgotten (like Katrina). I invite you to learn more about our model and join the conversation to shape and incorporate this leadership model and mitigate history repeating itself. After all, everyone's health is at stake.
Calling all HuffPost superfans!
Sign up for membership to become a founding member and help shape HuffPost's next chapter