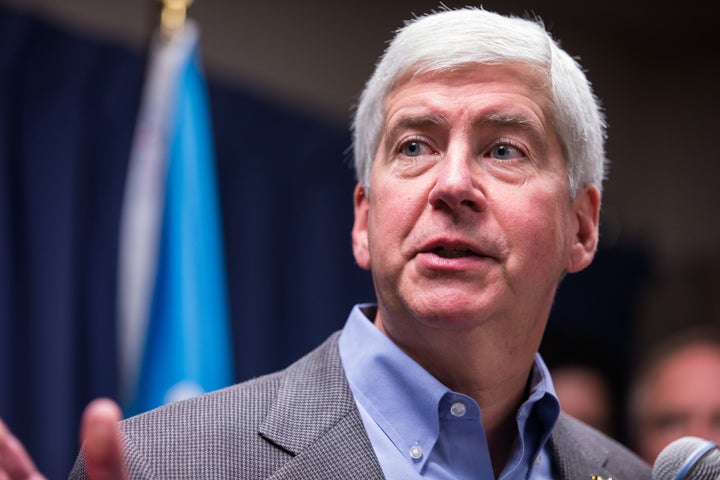 Michigan Gov. Rick Snyder announced a proposal Wednesday that would allocate state money to pay part of Flint residents' water bills during the ongoing lead contamination crisis.
Snyder, a Republican, will make the case for the $30 million plan when he presents his budget next week for the coming fiscal year. Pending the state legislature's approval, his proposal would lower residents' bills by about 30 percent until water is safe to drink, and credit their past bills going back to April 2014. Former residents would also be eligible for refunds.
"I agree with Flint residents, that they should not have to pay for water they cannot drink," Snyder said in a statement.
The city's problems date back to 2014, when it stopped buying pre-treated Lake Huron water from Detroit as a cost-cutting measure. It began using Flint River water without treating it to prevent corrosion, and the water then wore down the system's aged pipes and leached lead from them.
The city switched back to Detroit's water system, but there is no timeline for when it will be safe to drink from the tap again. In the meantime, bottled water and filters are being distributed to residents for free.
Just because residents could do laundry with the lead-contaminated water, doesn't mean they should have to pay for it, state Rep. Phil Phelps said. Phelps is a Democrat who represents parts of Flint.
"At the end of the day, people were paying for water," Phelps said. "That water was destroying their plumbing, and it was destroying their washer, their hot water heater, other items in the house, like dishwashers, and it was destroying the plumbing of the city. Yeah, I think they shouldn't have to pay anything for the water whatsoever."
Phelps added that he's "excited" that the governor is putting money toward reimbursing residents and hopes that the state will eventually agree to cover the entire water portion of people's bills.
"This governor has yet to give the people of Flint 100 percent of anything, including leadership and the truth," Michigan Democratic Party Chair Brandon Dillon said in a statement. "The least he could do is refund them every penny they paid for unusable, poison water. Once again, Governor Snyder is showing he cares more about numbers than he does people."
Marc Edwards, the Virginia Tech University professor who fought for officials to recognize the lead crisis, said in the statement issued by the governor that the plan was "an amazing gesture of common sense and good will."
Snyder last week appointed Edwards to a committee overseeing long-term solutions for Flint's water crisis.
"It corrects an injustice," the professor added.
Kate Abbey-Lambertz covers sustainable cities, housing and inequality. Tips? Feedback? Send an email or follow her on Twitter.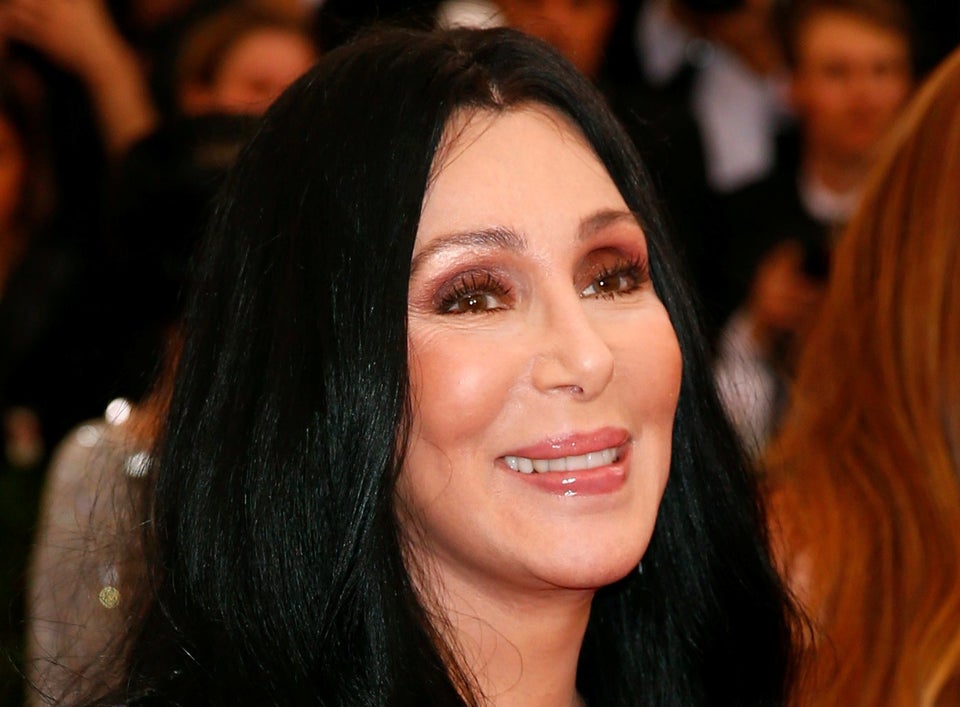 Here Are All The People Coming Together To Support Flint
Popular in the Community