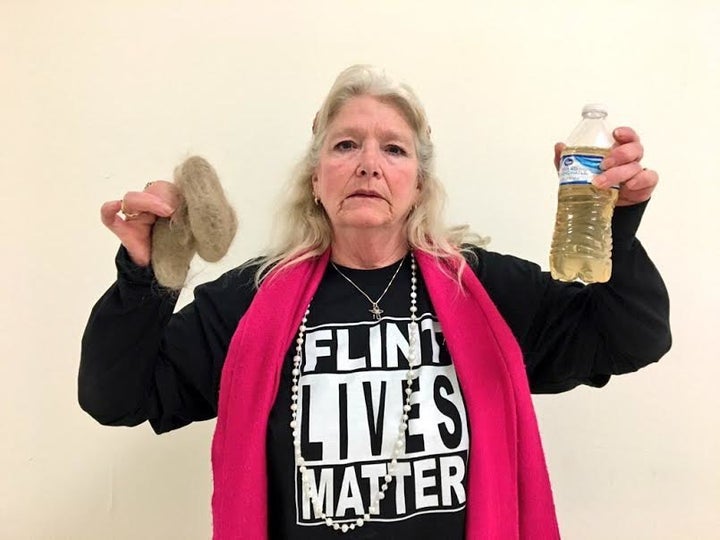 WASHINGTON -- Gladyes Williamson paced the halls of Congress on Wednesday, armed with a bottle of brown water and clumps of her own hair.
She'd traveled with a group from Flint, Michigan, where high lead levels have made the water irritating to the skin and unsafe to drink since 2014. Williamson trekked 14 hours on a packed bus, with no sleep, to remind Washington of what's happening in a poor, embattled, industrial town nearly 75 miles north of Detroit.
"Not only do we feel like the Republicans hate us, but now that the Democrats don't care either," Williams, 62, told The Huffington Post. "We just need something tangible to make us believe that politicians care about us. The wards in Flint haven't seen any of this federal aid, but we do all the tax paying and all the dying."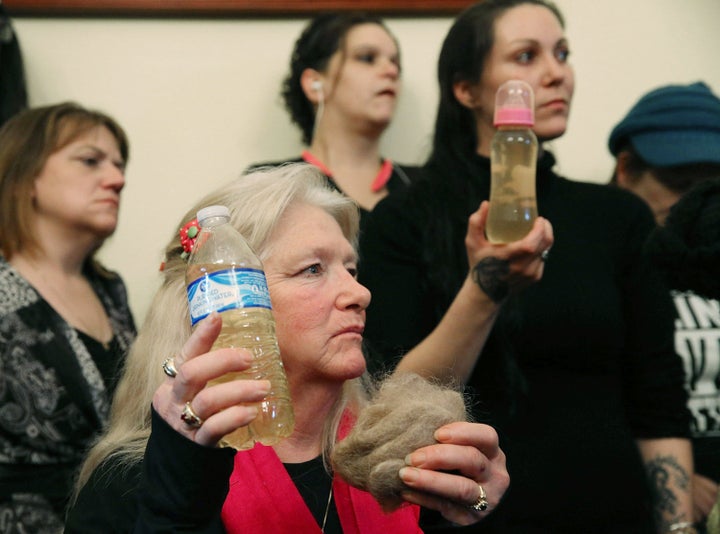 Williamson said her hands go numb if she doesn't take her blood pressure pills. She drives 10 miles twice a week to take a shower in Mt. Morris, Michigan, where she can use non-contaminated well water. And she's just one of the thousands of residents whose lives have been adversely impacted by the toxic water.
Williamson joined other Flint residents in Washington Wednesday for a congressional hearing on the Environmental Protection Agency's response to the crisis. The contamination has forced the city's majority poor, black residents to bathe in and drink water with lead levels that exceed standards set by the EPA -- a crisis that follows a trend of environmental racism.
Flint's water went bad after state officials failed to require treatment to stop it from corroding the city's lead pipes, resulting in a spike in the number of Flint kids with high blood lead levels.
Though the city has switched back to a correctly treated water source, city officials can't say when it will be safe to drink again. Multiple city, state and federal officials have lost their jobs in the ongoing fallout over the crisis.
Kenneth McCloud, 51, and Tammy Loren, 36, left Flint at 7 p.m. Tuesday. Their four sons were just recently diagnosed with lead poisoning, though the family doctor said the kids have had elevated lead levels for almost two years.
Their dog died -- which the family attributes to drinking the bad water. They don't take showers, instead washing themselves with baby wipes. And they certainly don't drink what comes out of the tap.
"We've explained it to our kids, all they drink now is bottled water," McCloud said.
"After General Motors packed up and moved out, that's when poverty struck. Drugs came in and destroyed families," he added. "The economy went to a crash. Broken homes sprouted up, and families just went to hell. Right now, we've been dealt so many blows, this right here was just the lowest of them all."
The couple said they are honest with their sons about the situation, explaining as much as they can. That's all they can do in a crisis of this magnitude.
"We have to stay away from the water. The whole city of Flint is condemned. What else can you do? You just dig up as much resources as possible," McCloud said. "It's taken a toll on a lot of us. But we have to adapt and change. But it's rough, hopefully we get through this."
"It's to the point where we can't get ourselves a simple glass of water," Loren told The Huffington Post.
LeaAnn Walters, another Flint resident, testified at the hearing about how the crisis has affected her community.
"My home used to be a place of comfort and safety for my family. It used to be what a home should be, a place of peace and protection from the outside world. That was taken from us -- and not just from my family, but from every home and citizen in Flint. Now, my home is known as ground zero," Walters said. "The people in Flint now stand with the people in D.C. who suffered their own lead crisis a decade ago. We know the horror of poison running through the taps and negligence of the agencies paid to protect us."
Bishop Bernadel Jefferson, who leads the Faith Deliverance Christian Center in Flint, said what is happening in the city is a "great injustice." He said he made the trip to Congress to show that the people of Flint are serious about making sure someone is held accountable for this man-made disaster.
Melissa Mays, the founder of Flint-based clean water advocacy group WaterYouFightingFor, brought her three sons to the hearing to learn a vital lesson.
"I want them to know that the people responsible for poisoning our family will be held accountable, and that I will do whatever it takes to make sure that all Flint residents have safe, affordable water," Mays said.
Audible chants, raucous cheers and amens occupied a crowded overflow room above the House Oversight Committee's hearing room. A plethora of black, brown and white working families from Michigan beamed while watching politicians fight for their cause. Flint was finally in the House.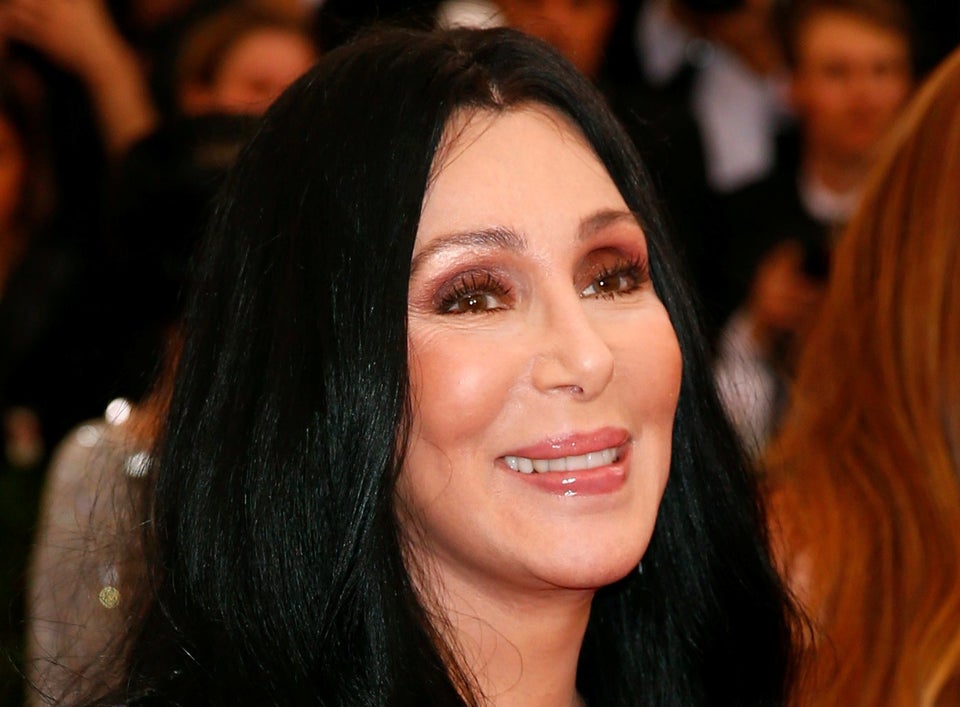 Here Are All The People Coming Together To Support Flint
Popular in the Community