The Environmental Protection Agency boss for the Midwest resigned Thursday amid ongoing fallout over the drinking water crisis in Flint, Michigan.
As the EPA's Region 5 administrator, Susan Hedman helped oversee the state's handling of Flint's water, which became toxic after the city switched its water source nearly two years ago.
EPA head Gina McCarthy accepted Hedman's resignation "given Susan's strong interest in ensuring that EPA Region 5's focus remains solely on the restoration of Flint's drinking water," the agency said in a statement.
The EPA also issued an emergency order -- something it had previously resisted doing -- that will give the agency more control of the water situation after determining the city and state responses to the crisis "have been inadequate to protect public health and that these failures continue." Among other things, the EPA will begin sampling Flint's tap water and posting results online.
After Flint switched to the Flint River as its water source in April 2014, the state's top water regulator failed to ensure the water wouldn't corrode the city's aging pipes, many of which contain lead. Early last year, the EPA became aware that unsafe amounts of lead had leached into the water, but proved ineffectual in its efforts to make the Michigan Department of Environmental Quality treat the water to reduce its corrosiveness.
An EPA official reported in a memo obtained by the Michigan ACLU in July that a Flint household had high lead levels, and that he wasn't surprised, since the city hadn't implemented the corrosion controls required by law. "The lack of any mitigating treatment for lead is of serious concern for residents that live in homes with lead service lines or partial lead service lines, which are common throughout the City of Flint," the memo said.
Hedman told city and state officials the memo was a draft that shouldn't have been released -- an assurance they used to downplay lead concerns for months. The EPA remained silent about the memo, Hedman told Huffpost in a recent interview, because it contained identifying information about a private citizen whose children had been exposed to high lead levels. Hedman also said the EPA did everything it could within the constraints of the federal Safe Drinking Water Act, which puts local and state regulators on the front lines of water safety.
Michigan didn't admit Flint's water had a lead problem until October, after a local pediatrician reported an increase in the number of city children with high lead levels in their blood. Lead is a deadly neurotoxin that even in small amounts can inflict permanent brain damage and stunted growth on young children. That month, Flint switched back to Detroit's water system and the government told residents to quit drinking the water.
Since then, President Barack Obama has granted Michigan Gov. Rick Snyder's request for an emergency declaration, and the National Guard has begun assisting with a door-to-door water delivery effort. It's not clear how soon Flint tap water will be safe to drink again.
In the interview two weeks ago, Hedman was asked why it took private citizens to force a reckoning with Flint's toxic water.
"An informed public that calls on government to take action is an important force for protection of the environment and public health," Hedman said.
Former Flint City Council member Josh Freeman joined the HuffPost Politics podcast to discuss the city's switch to the Flint River as its water source: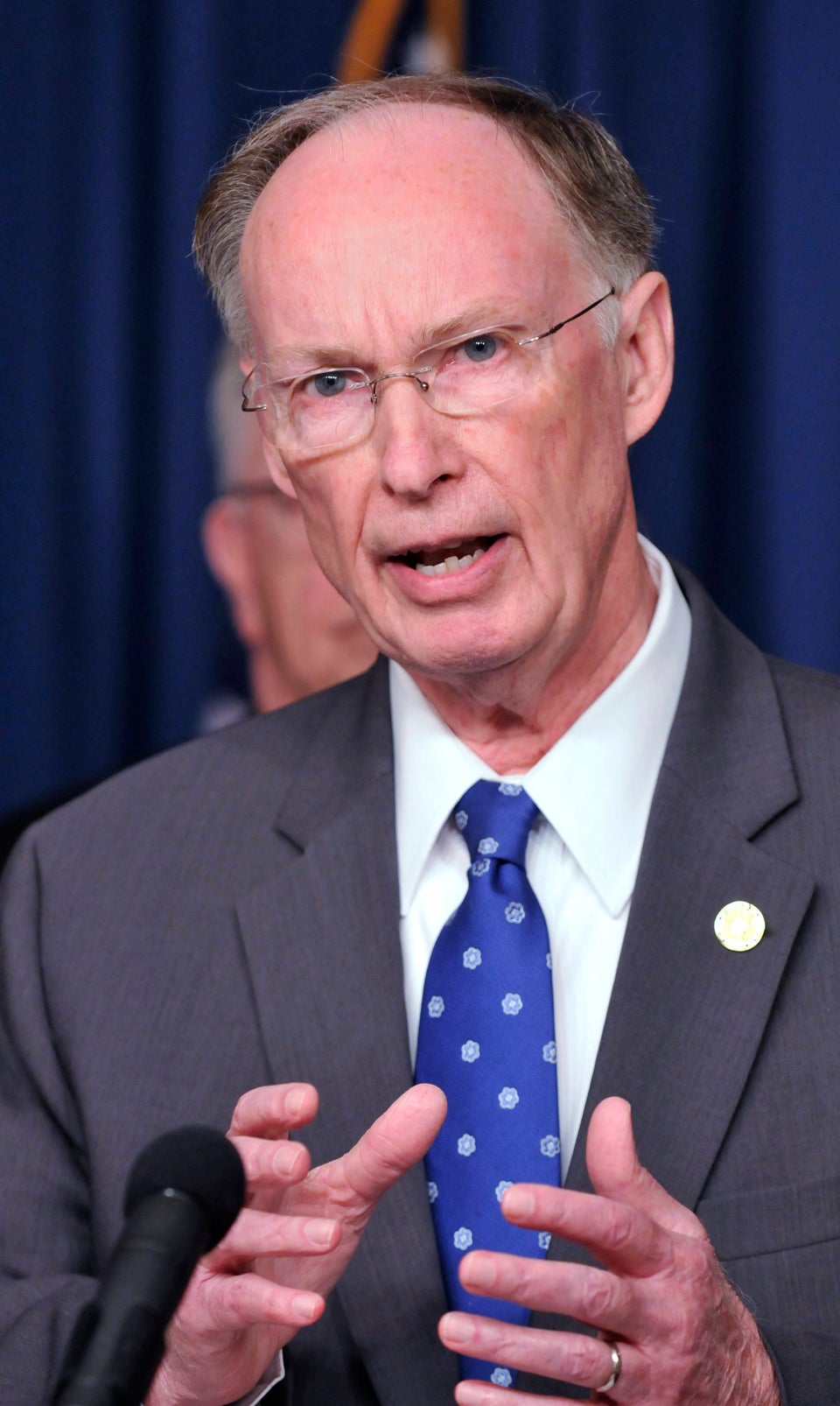 United States Governors
Popular in the Community