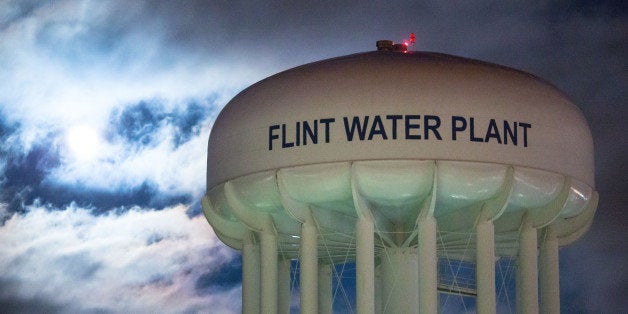 Snyder has been blamed for triggering the water crisis with an April 2014 cost-cutting decision to switch to Flint River water. Lawmakers learned the river water was not treated to reduce its corrosiveness and that error allowed lead to contaminate the public water supply. By all accounts, there were many other failures - warning signs that were ignored at the federal, state and local levels.
For example, public officials dismissed residents who complained of foul water right after the switch and they failed to take action even as local hospitals and industries stopped using the public water because the untreated corrosive water had started to erode their equipment.
In spring 2015, an official with the Environmental Protection Agency (EPA) found high levels of lead in the city's tap water. The EPA urged the city to treat the water with agents to reduce its ability to erode the pipes but city and state officials continued to downplay the problem.
This is not the first time that lead has contaminated a city's tap water.
As a pediatrician I've seen children affected by lead poisoning, which can lead to brain damage and other lifelong health problems. As a former EPA official and now as the dean of a school of public health I also know this is a tragedy that never had to happen.
What can be done? Stronger enforcement of the EPA Lead and Copper Rule might result in a more rapid response to contaminated water. Under this EPA regulation, city officials must test the water for lead levels that are above certain limits. But they don't have to take any action until they have identified lead in the water and with flawed testing methods and delays that can mean thousands are put at risk each day that the problem remains unaddressed.
If we are to proactively guard against another water crisis, we must attack this problem at its root. We must systematically replace the old lead pipes in our cities that represent a crisis waiting to happen. EPA came up with this very idea in 1991 but in the end decided that pipe-replacement would not be a cost-effective solution.
Since that time, public water suppliers repeatedly test for lead, and when they find it (and they do) they must take actions to reduce the lead. That's an ongoing, costly process that works some of the time. And it can lead to spectacular failures, like the one in Flint.
We can't erase the failures of the past but policymakers can champion a plan to prevent another water crisis. Replacing the aging lead water pipes in Flint and other major cities in the United States would help keep our water pure--and it would protect all of us from the dangers lead for years to come.
Lynn R. Goldman, MD, MPH, is the Lori and Michael Milken Dean of Milken Institute School of Public Health at the George Washington University.