Two college football fans got engaged during a game of flip cup and the proposal is beer-y adorable.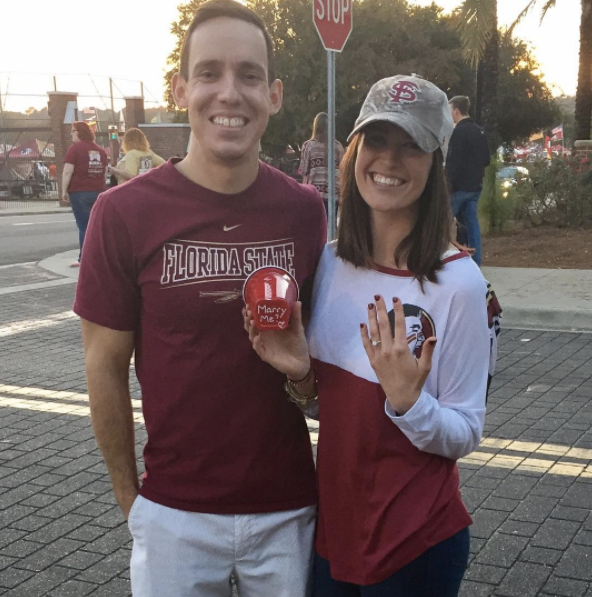 In November, Bryan Cross popped the question to his girlfriend Chelsea Maloney during a tailgate at Florida State University, the couple's alma mater, in Tallahassee. The pair, who lives in Tampa, was in town with their family and friends for the University of Florida versus Florida State rivalry game that Thanksgiving weekend.
At the tailgate, the group set up a table for flip cup ― a popular relay-style drinking game ― and told Chelsea to stand at the end, directly across from Bryan, so that they would be opponents.
Chelsea went last on her team and when she finally flipped her red Solo cup, she noticed two magical words and a heart written on the bottom: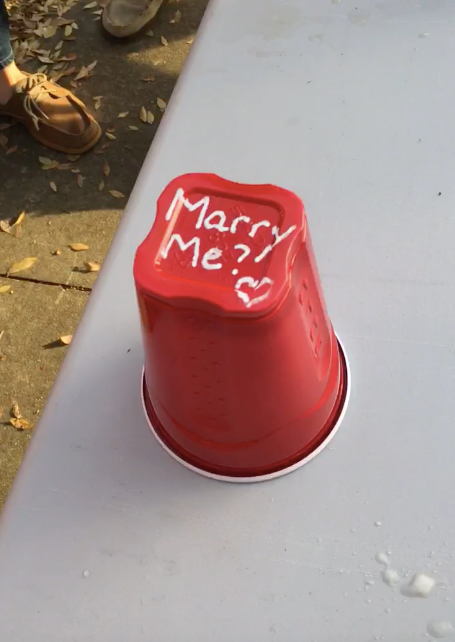 "As you can tell by the shocked look on my face, I actually thought I was imagining it because it seemed too perfect!" Chelsea told HuffPost. "I had to process that this was actually written on the cup. Then once I looked at Bryan holding a box and everyone looking at me smiling, my thoughts were pretty much, 'No way is this really happening.'"
That's when Bryan got down on one knee and presented her with a ring.
"I couldn't control my tears of joy knowing that the man I loved most in the world wanted me to spend the rest of my life with him and that our dearest family and friends were there to be a part of this special moment," Chelsea told HowHeAsked.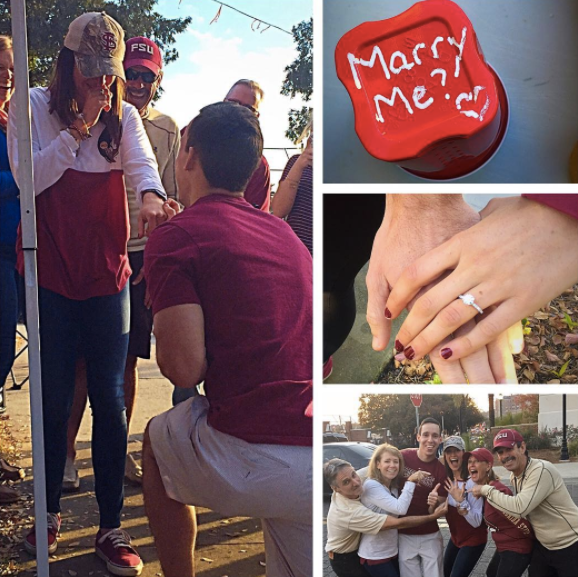 To make the proposal all the more perfect, Chelsea and Bryan first met in 2010 at an FSU tailgate where they played flip cup against one another.
"Funny thing is that neither of us remembered each other's name so in his phone he saved my number as 'tailgate girl' and I saved his as 'flip cup kid'," Chelsea told HowHeAsked. "The next time a tailgate rolled around I got a text from 'flip cup kid' saying, 'Hey, tailgate girl, come tailgate today.' That began our tailgate love story."
The couple is getting married in April 2018 and plans to have a bridesmaids versus groomsmen flip cup game on the big day.
This story has been updated with additional commentary from the couple.
Related
Before You Go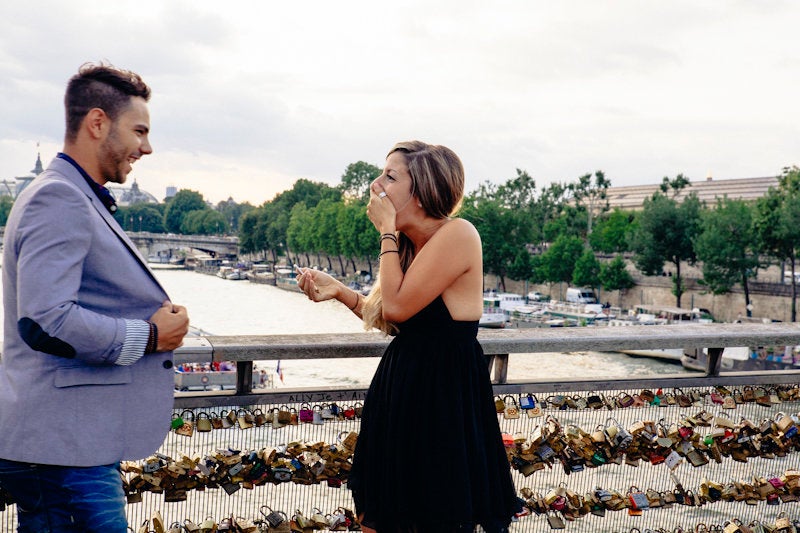 Surprised Proposal Reactions