In one of the weirdest, most innovative trends of the summer, people are now getting manicures on the OTHER side of their nails -- calling it a "flip manicure."
It sounds super bizarre (after all, who really looks at the OTHER side of your nails), but the fad is taking off with those who really like to keep up with celebrities. It was Ciara, after all, who inspired us to learn more about this look. (It's her nails below!)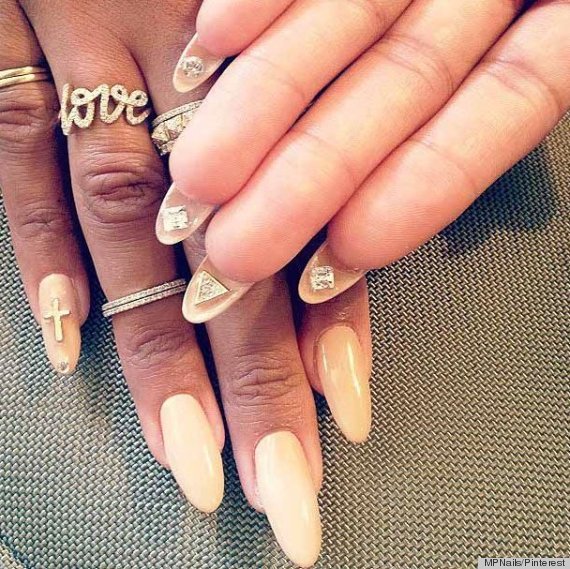 How is the flip manicure look achieved?
Essentially, it's done using either clear sculpting gel or liquid and powder (aka acrylic). The key here is that it is sculpted on a nail form -- not laid on a plastic tip. The Mylar pieces are laid in between two layers of the clear gel or acrylic, and when it's buffed smooth it has this gorgeous, colorful effect.
How long does it take to create this look?
Settle in, and get comfortable! A new set will take about 2 to 2.5 hours. How long does this look typically last?
Until the natural nail is visible under it, so in the neighborhood of 2 weeks. Would this type of nail last longer than Shellac or your average manicure?
Sometimes. Hard or sculpting gel or acrylic is stronger than gel polish; however, your nails still grow the same no matter what nail enhancement you have, so they will still need to be retouched every 2-3 weeks.
What type of clients normally go for this type of look?
The under the nail art look is definitely for fashion-forward, creative beauty lovers who get bored of the same old thing. They really like to push the envelope with their looks.
How expensive would this normally be?
It's safe to say pricing would vary greatly across the country, but figure $75-150 range for a brand new set.
Would you try a flip manicure?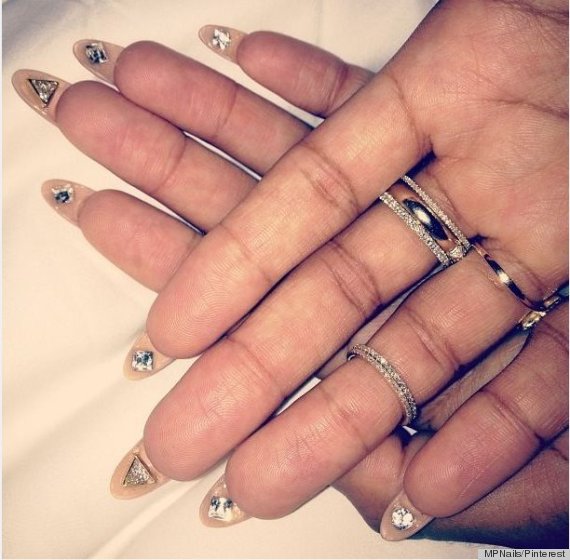 Though the flip manicure is not available at Paintbox, follow Paintbox Creative Director Julie Kandalec at @JulieKnailsNYC or @paintboxnails to see the latest in nail art.
Before You Go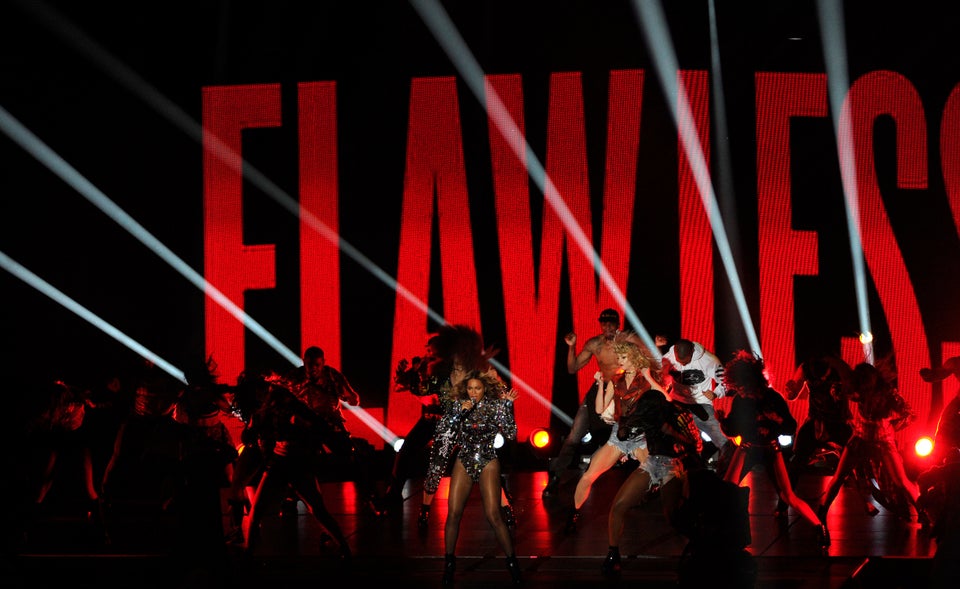 2014 MTV VMAs
Popular in the Community