Elaborate proposals can be romantic and impressive, but there's something sweet about keeping things simple.
According to proposal website HowHeAsked.com, Nelson proposed around the holidays at the Lincoln Park Zoo lights festival in Chicago. He told Wenning that he wanted to give her a Christmas gift and then presented her with the flip-book. After she got to the end, he pulled out the real ring (the one in the book was just for show) and placed it on her finger.
"Of course, I started bawling," she said. "I almost got frostbite afterwards because I refused to put my gloves back on!"
Watch the short-and-sweet video above.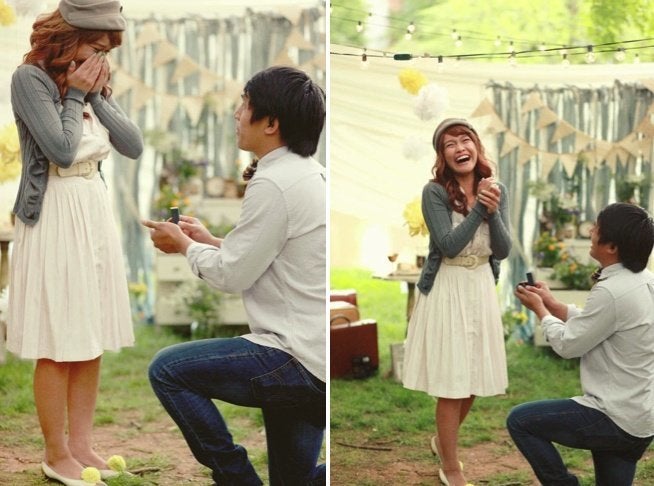 Emotional Proposal Photos