Could this flipbook marriage proposal be any flippin' cuter? We didn't think so.
Artist Ben Zurawski -- a.k.a. The Flippist -- created the hand-drawn booklet for a Durham, North Carolina couple named Nick and Natalie. The twist? Instead of doing a traditional flipbook in chronological order, Zurawski imagined and illustrated the couple's life together in reverse -- starting with them old and gray, then working backwards to raising kids and ending with the marriage proposal itself.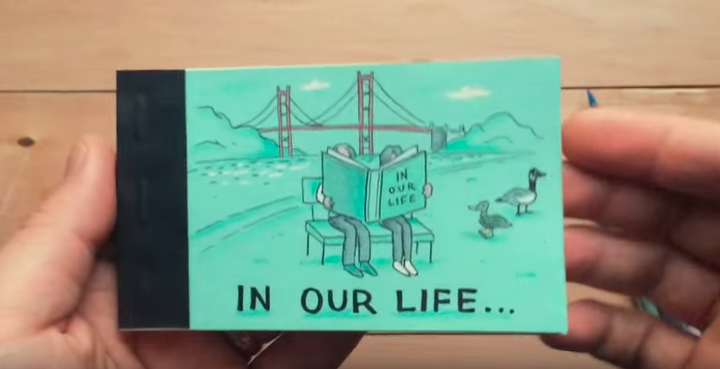 "I made plans to propose in San Francisco, and contacted The Flippist to help me put into pictures what I had difficulty putting into words, which seems so simple now: 'I want to grow old with you,'" Nick told The Huffington Post.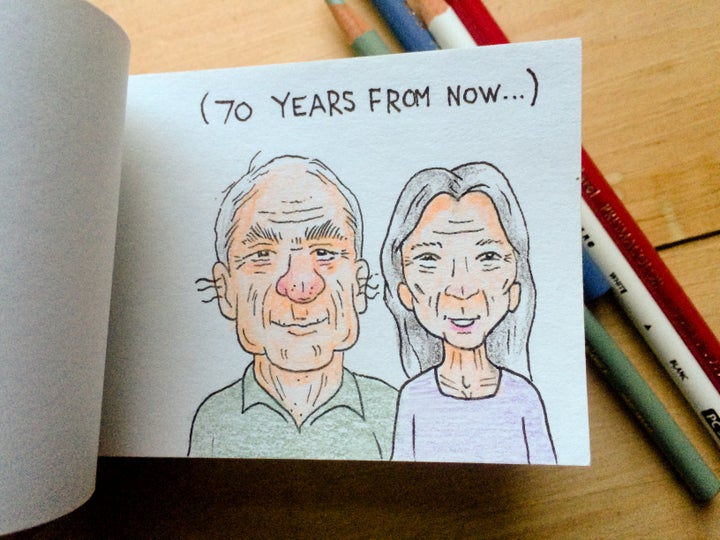 After a dinner at Morton's steakhouse, Nick popped the question to Natalie near the Bay Bridge in March 2015. Needless to say the flipbook was a huge hit.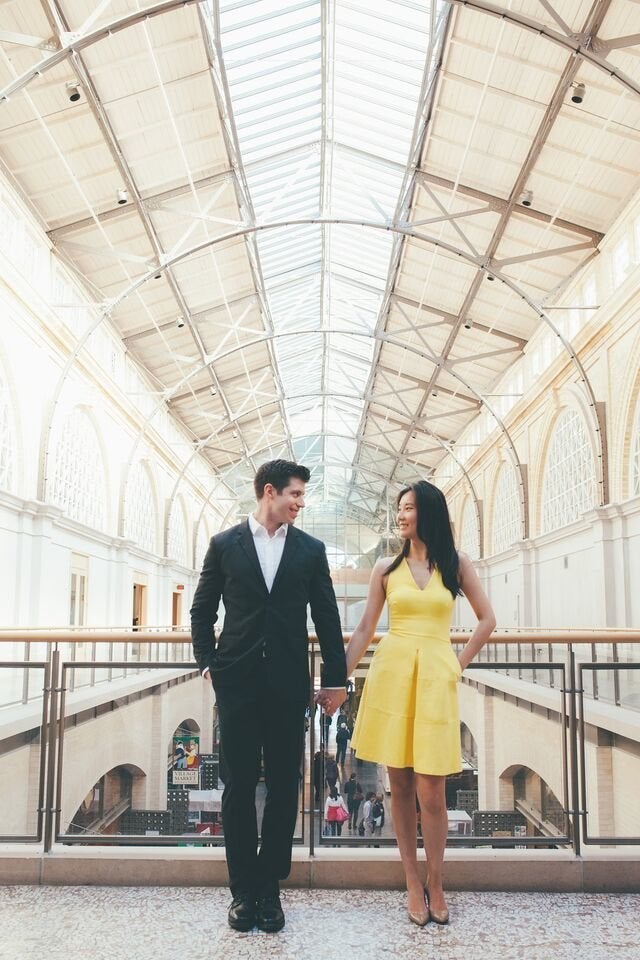 Nick was the one who came up with the idea of a flipbook in reverse and presented it to Ben, who fell in love with the concept. After several weeks of back-and-forth emails and a number of rough sketches, The Flippist arrived at the finished product you see above.
"It was a new challenge to figure out how to draw the couple as much older versions of themselves," the artist told HuffPost. "I definitely grew some new brain cells trying to figure out how to animate the kids reverse aging and handing each other off as they shrink."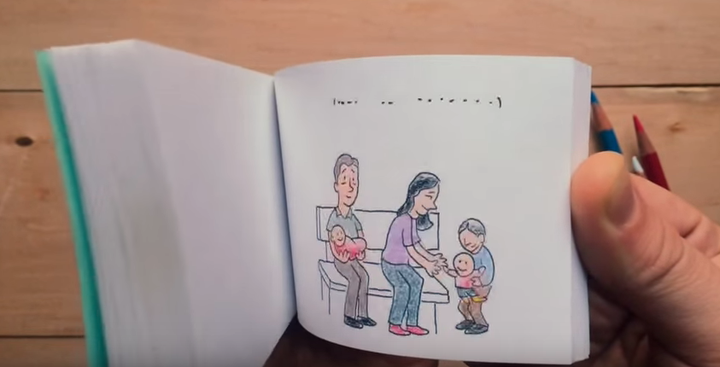 Nick sent over photos of his dad and Natalie's mom so that Ben could get a feel for what they might look like in their later years.
"Weirdly enough I also studied pictures of Ron Howard since he was a child actor and there are pictures of him throughout his life," Ben added. "It helped me to study facial changes."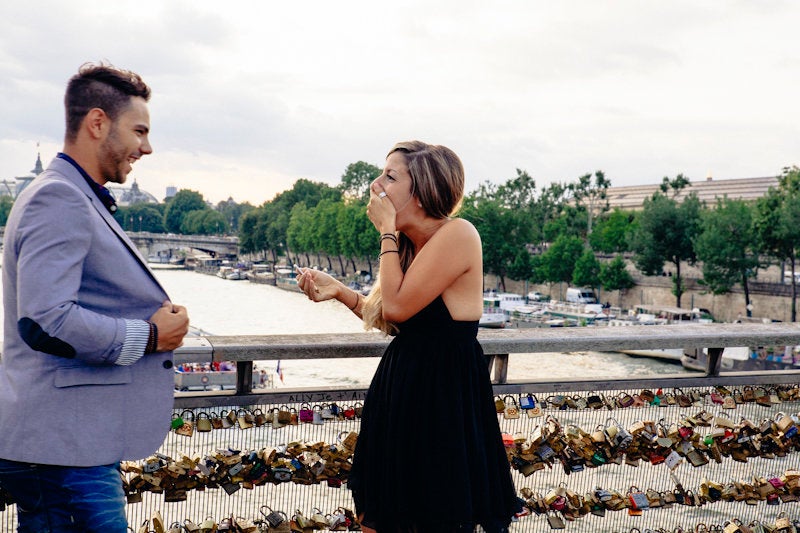 Surprised Proposal Reactions