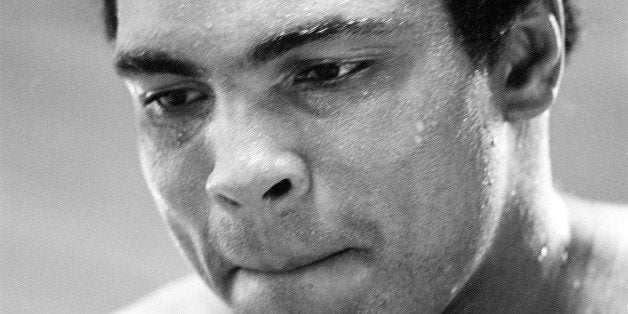 "Float like a butterfly, sting like a bee. The hands can't hit what the eyes can't see." -Muhammad Ali, 1964
Legends never die. Especially ones that were born with wings. From its inception, the monarch butterfly generally takes about four weeks to get its wings. From the day Muhammad Ali was born on January 17, 1942, until the day he made his transition on June 3, 2016, he floated. And while "The Greatest" is no longer with us in his physical form, the legacy that he left will forever live on.
Ali was truly a polarizing figure. Some people felt that he was arrogant, pompous and self-absorbed. His in-your-face approach rubbed those folks-- Black and White--the wrong way. But in the midst of a Jim Crow America, Ali possessed unwavering anti-establishment beliefs that broke down the barriers of oppression. From his refusal to fight in the Vietnam War, to his conversion into The Nation of Islam--and subsequently changing his name from Cassius Clay to Muhammad Ali-- to his charismatic way of implementing humor into bold truths, everything about Ali said I'm Black and I'm Proud.
Ali refused to be confined. In fact, the only time in his public life when he was constricted was in 1984, when he was diagnosed with Parkinson's disease. Even still, Louisville's native son kept his will to win by making appearances and raising awareness for the incurable neurological disease. "The People's Champ'" fought 61 bouts in his career, but his final loss was on Friday, after battling respiratory problems.
While there'll never be another Ali, he certainly inspired generations of independent thinkers. Soon after winning the world heavyweight championship in 1964 from Sonny Liston, Ali told the media:
"I don't have to be who you want me to be; I'm free to be who I want."
Muhammad Ali is now free. Free from any physical pain and constrictions. Free from racial barriers. Free to float to the highest heights of heaven. It's been said that the monarch butterfly can fly as high up as 11,000 feet. But for a man who knew no boundaries here on earth, I don't think he'll ever stop floating.