The Krystall will feature 86 five-star hotel rooms, a spa and a conference center, all in a snowflake-shaped community in the middle of a picturesque Norwegian fjord. Guests will walk down hallways with "futuristic blue shapes," past a "fireplace with transparent bricks" to conference rooms with "Jetson-style seating."
A wall of windows will offer views of the snow-capped Norwegian coast, as well as the potential for some epic northern lights shows.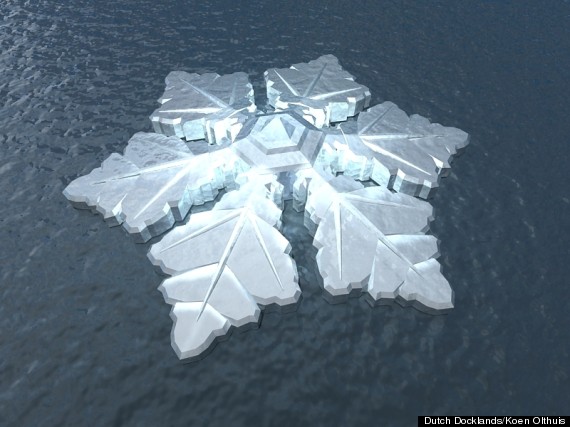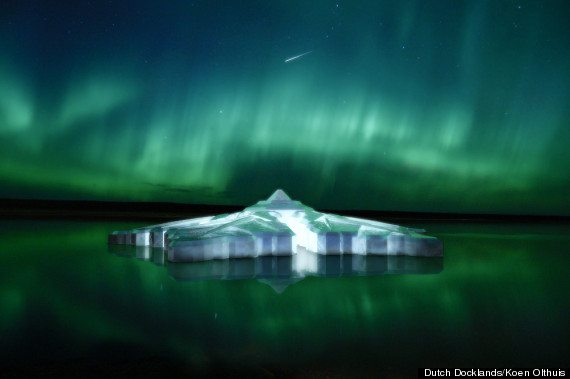 The snowflake will be situated near Tromsø, a popular tourist town in the Arctic Circle known as a superb place to see the northern lights. Developers will tether the massive snowflake to the fjord's floor, though it will be able to float about six to 10 feet from its center.
Architect Koen Olthuis, working in tandem with "floating developments" firm Dutch Docklands, designed The Krystall with the environment in mind: the hotel can be removed completely, if needed, without damaging the fjord.
The Krystall will likely open at the end of 2016, a hotel rep told The Huffington Post in an email. We'll be anxiously saving our pennies -- and stocking up on earmuffs -- until then.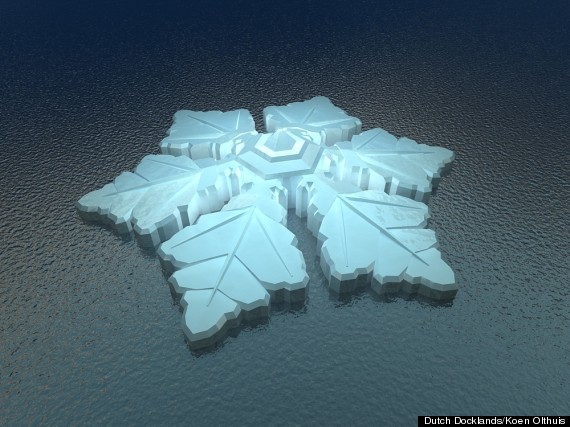 Before You Go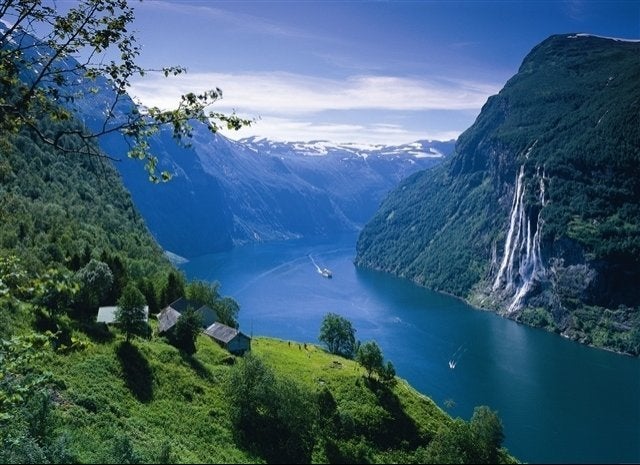 Natural Norway