As Memorial Day turned to dusk, more than 42,000 people gathered in Honolulu to send 6,000 floating, candlelit lanterns out into the ocean. Each one contained a handwritten note, prayer or photo and was dedicated to a loved one who has passed away.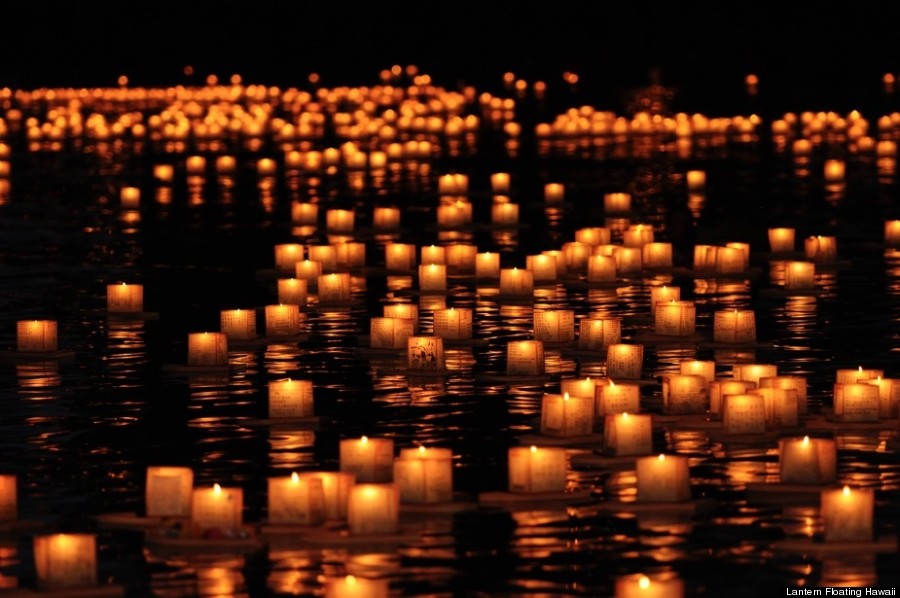 Lanterns honor loved ones who have passed away, as well as those who have died while serving in the military.
The lantern-floating ceremony is traditionally a Japanese Buddhist ritual but in 1999, Her Holiness Shinso Ito held Hawaii's first non-denominational ceremony on Memorial Day to make it more relatable to Americans.
"[It] doesn't really matter what religion you are," Kevin Takayama, who was sending off a lantern during the ceremony, told local new station KHON2. "You come and just be grateful for the lives that were lived."
According to Shinso Ito, the lantern's light symbolizes wisdom, while water is a symbol of compassion. "A burning candle," she said during the ceremony, "when its light is shared with others, illuminates the world more brilliantly."
Below, watch the floating lanterns transform the Pacific shore into a sea filled with memories.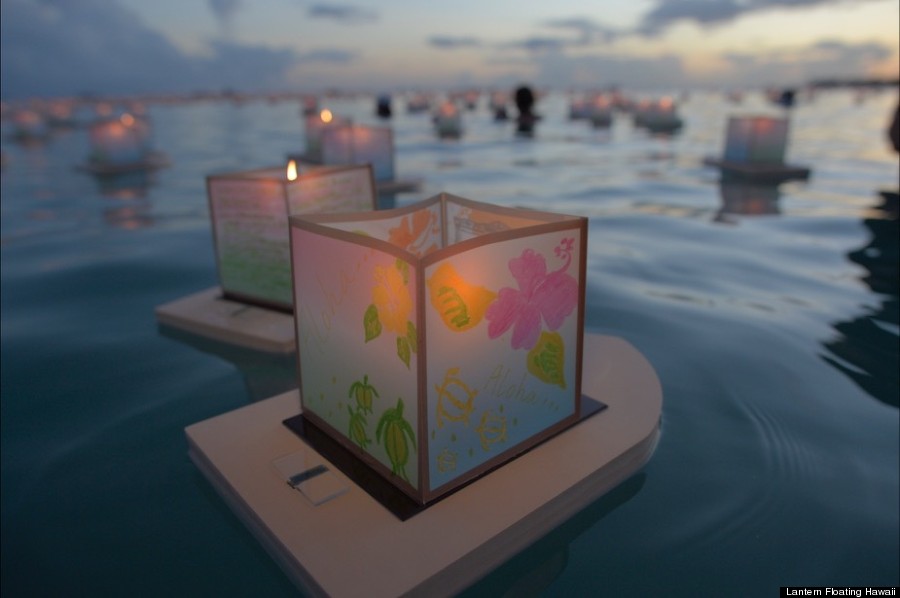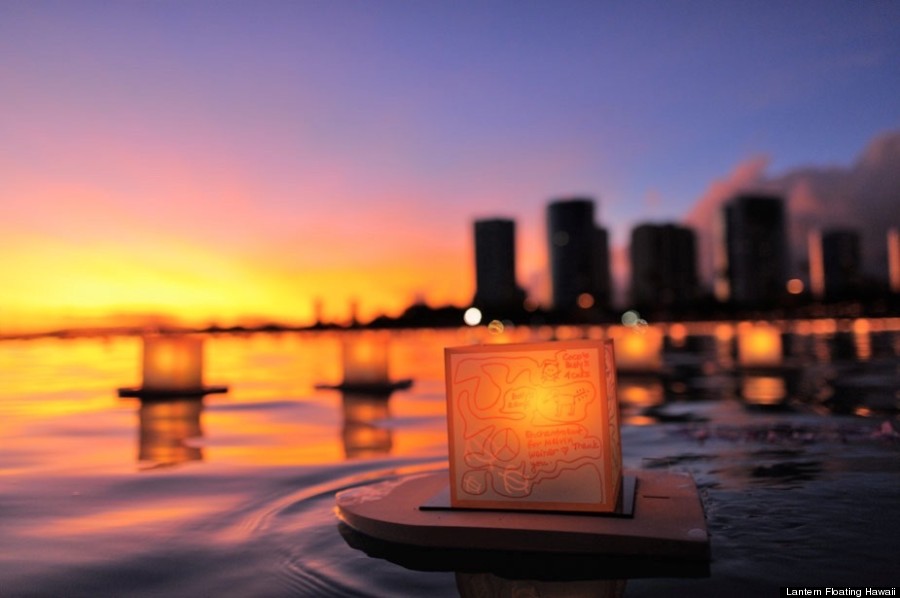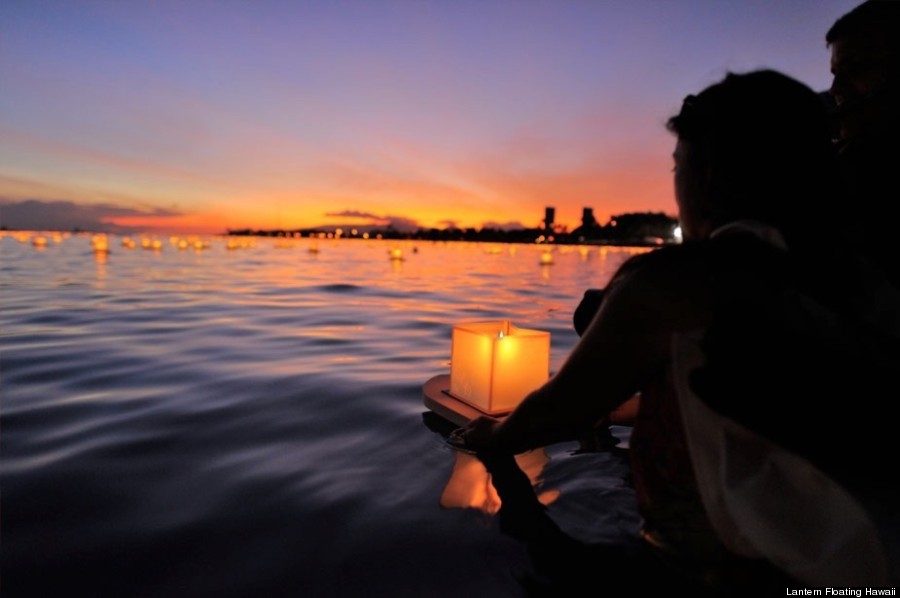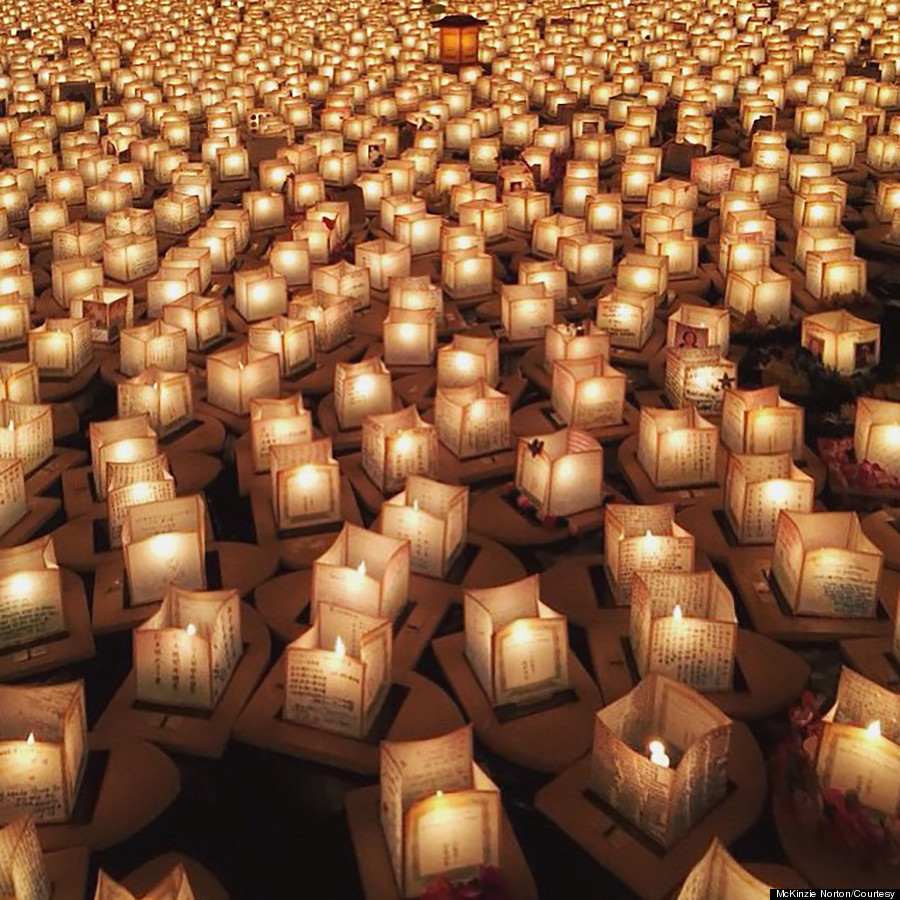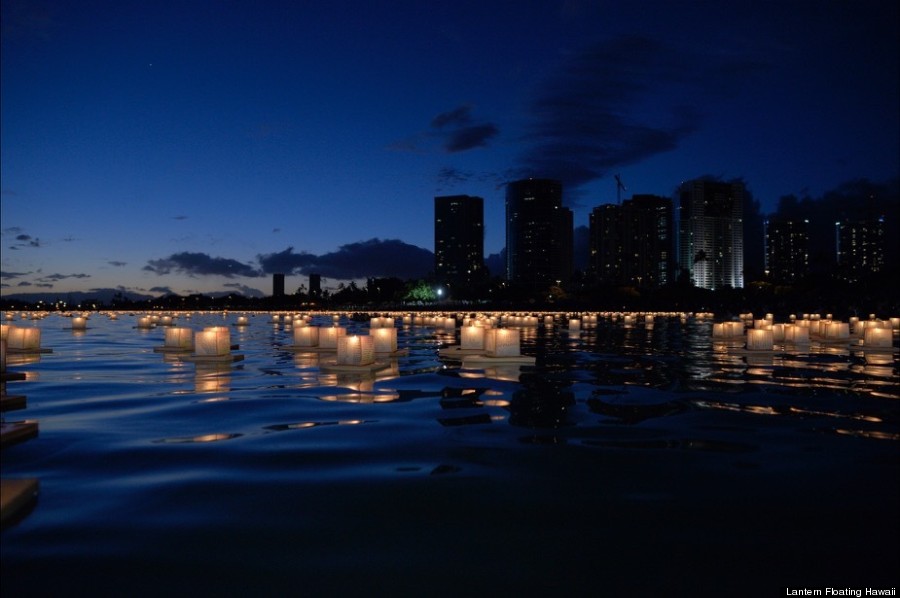 Taken during the 2014 Floating Lantern Hawaii ceremony.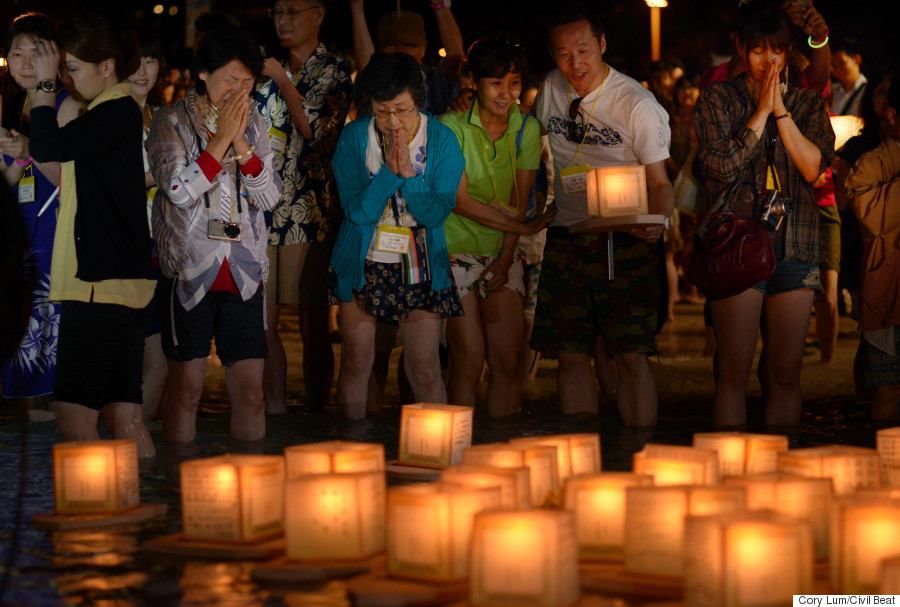 Taken during the 2014 Floating Lantern Hawaii ceremony.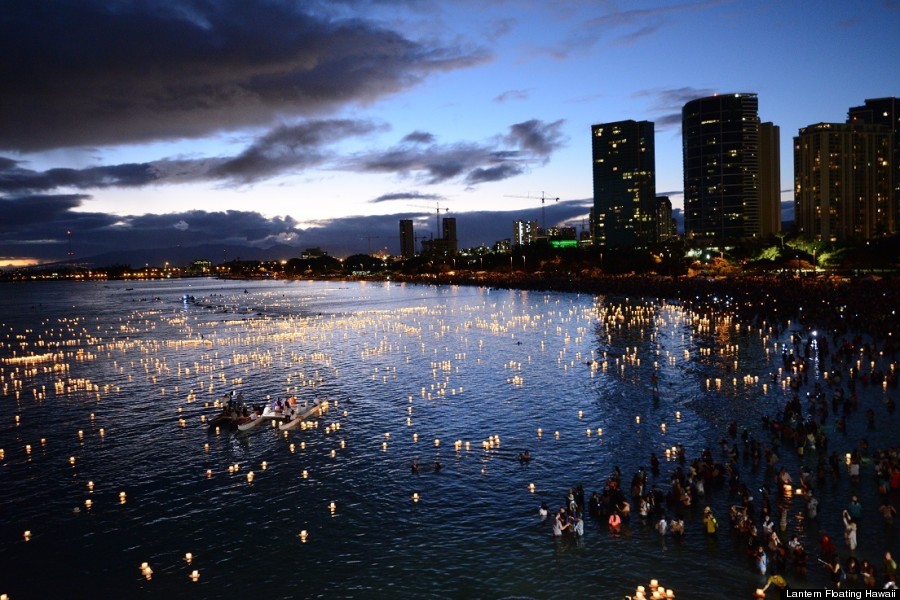 Related
Before You Go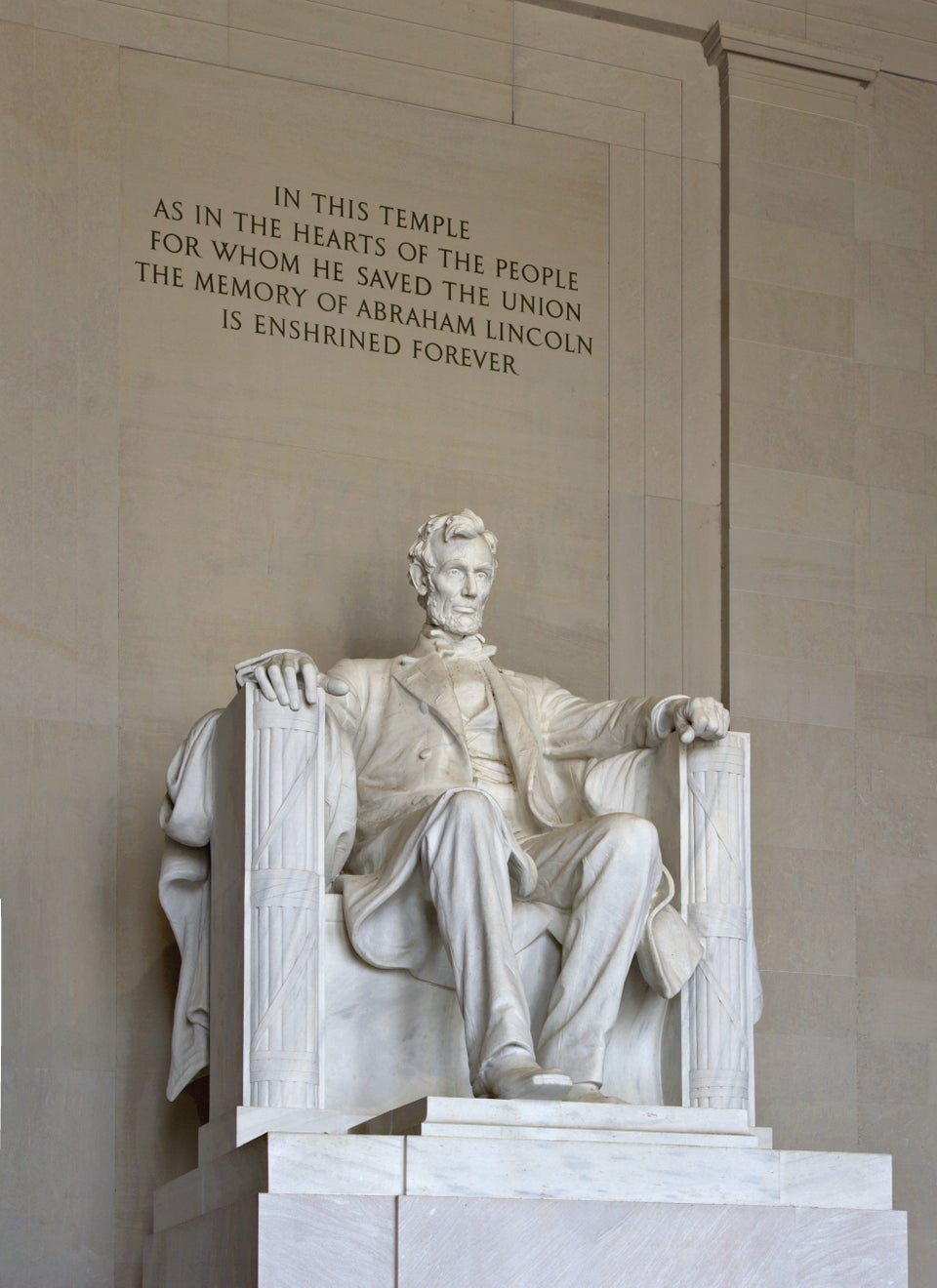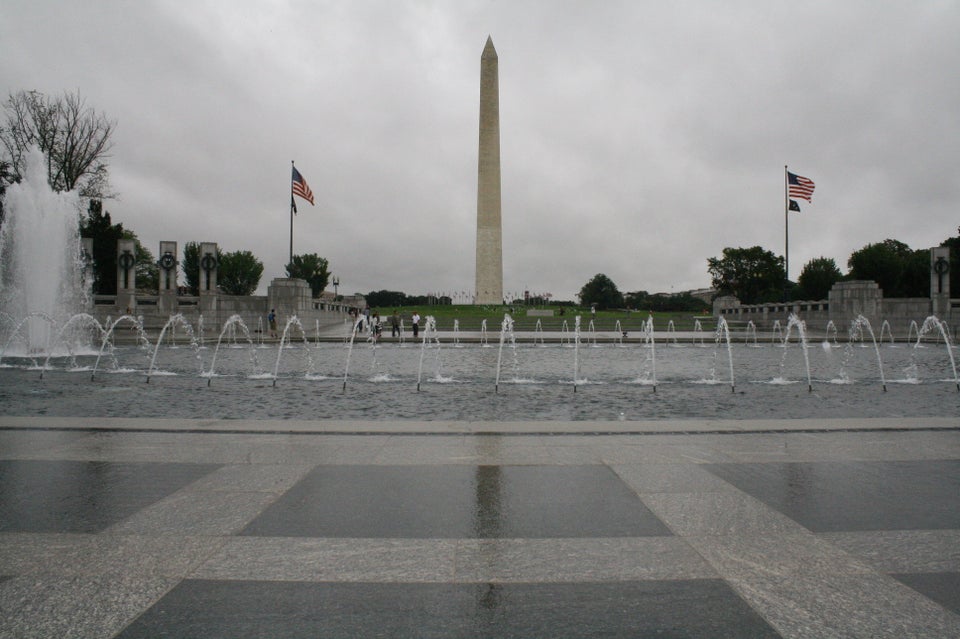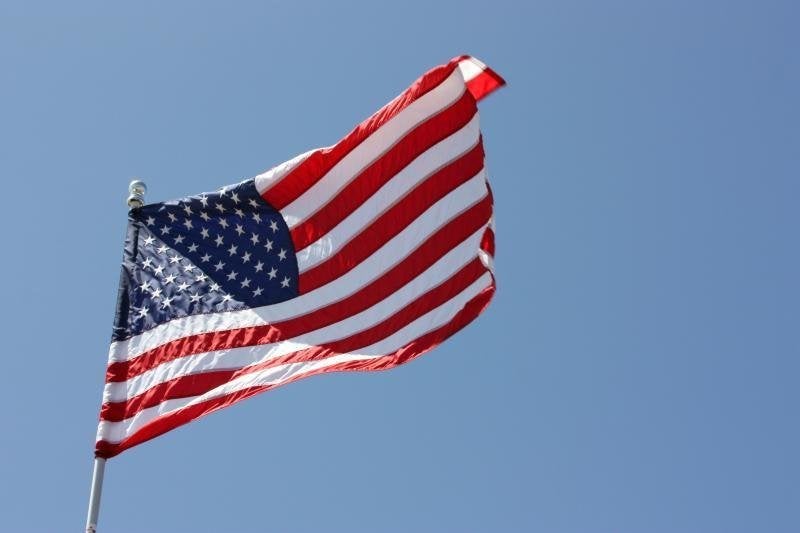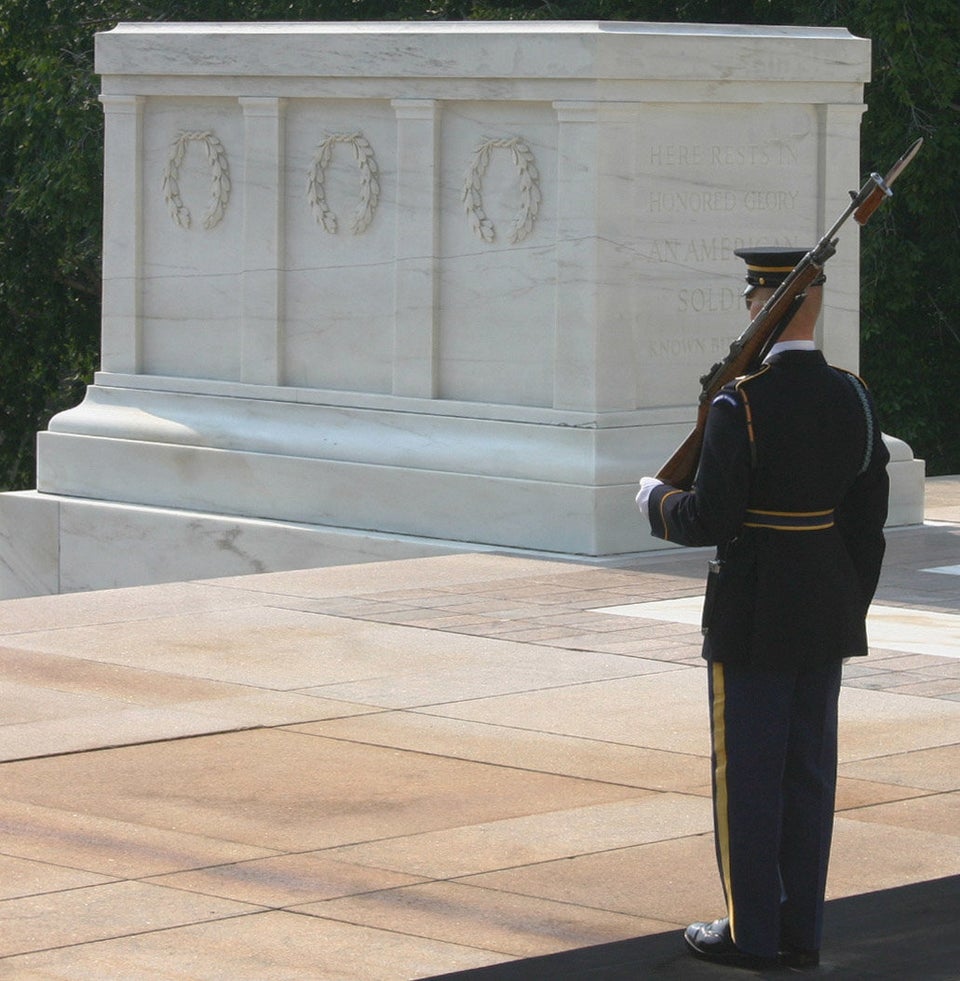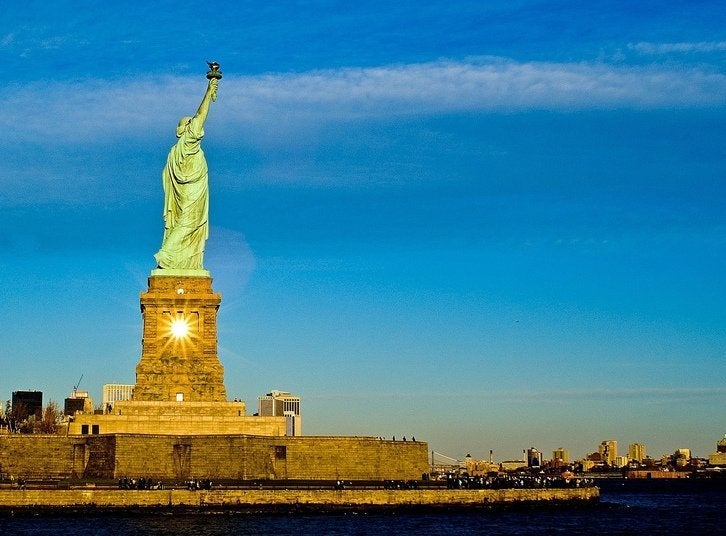 Vietnam Veterans Memorial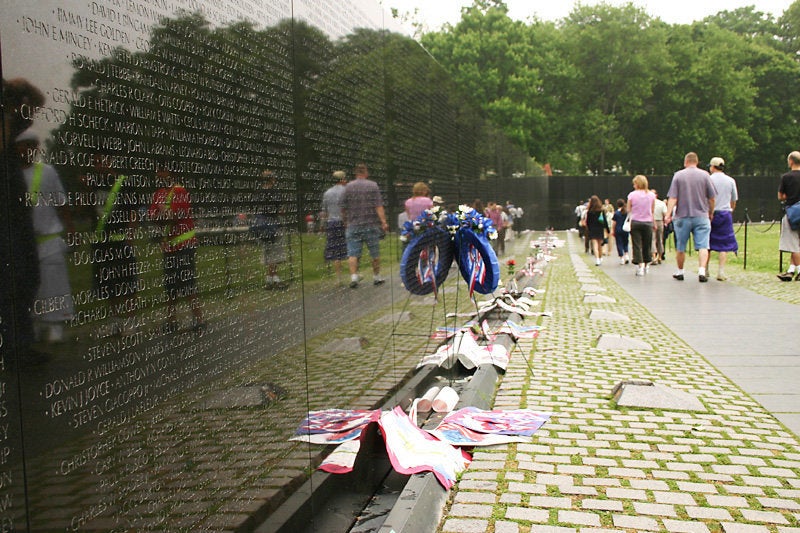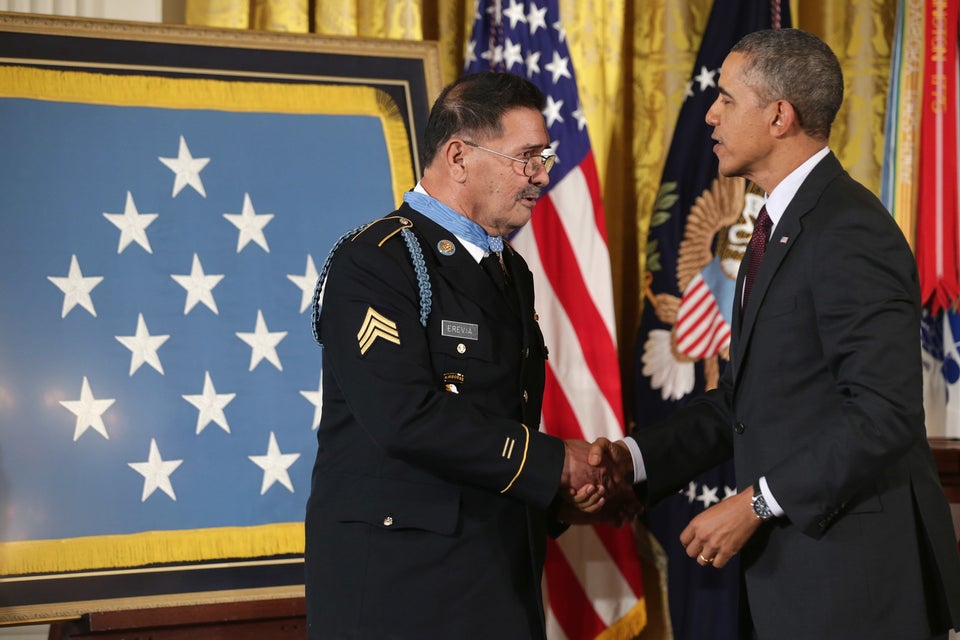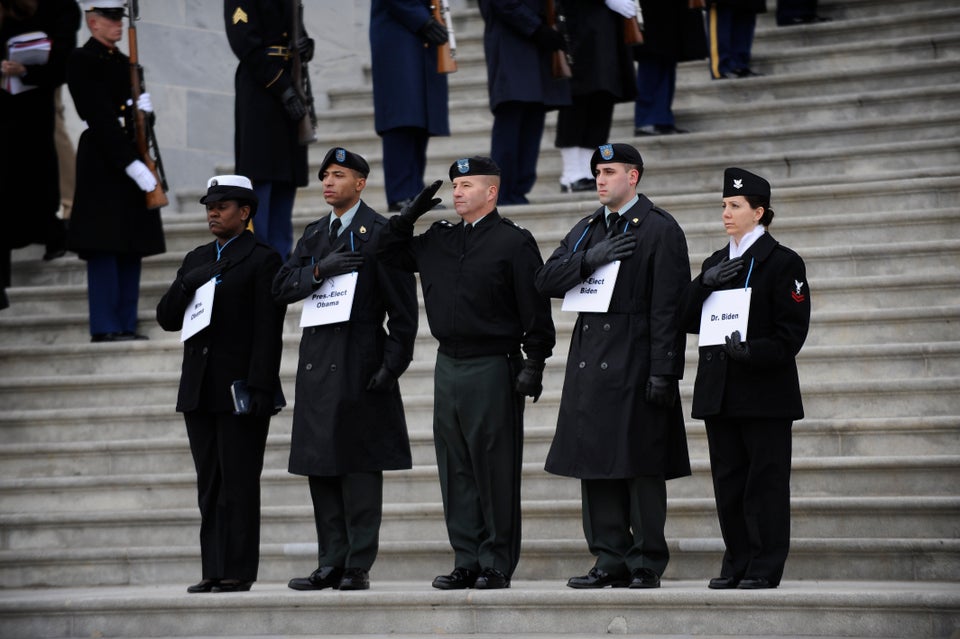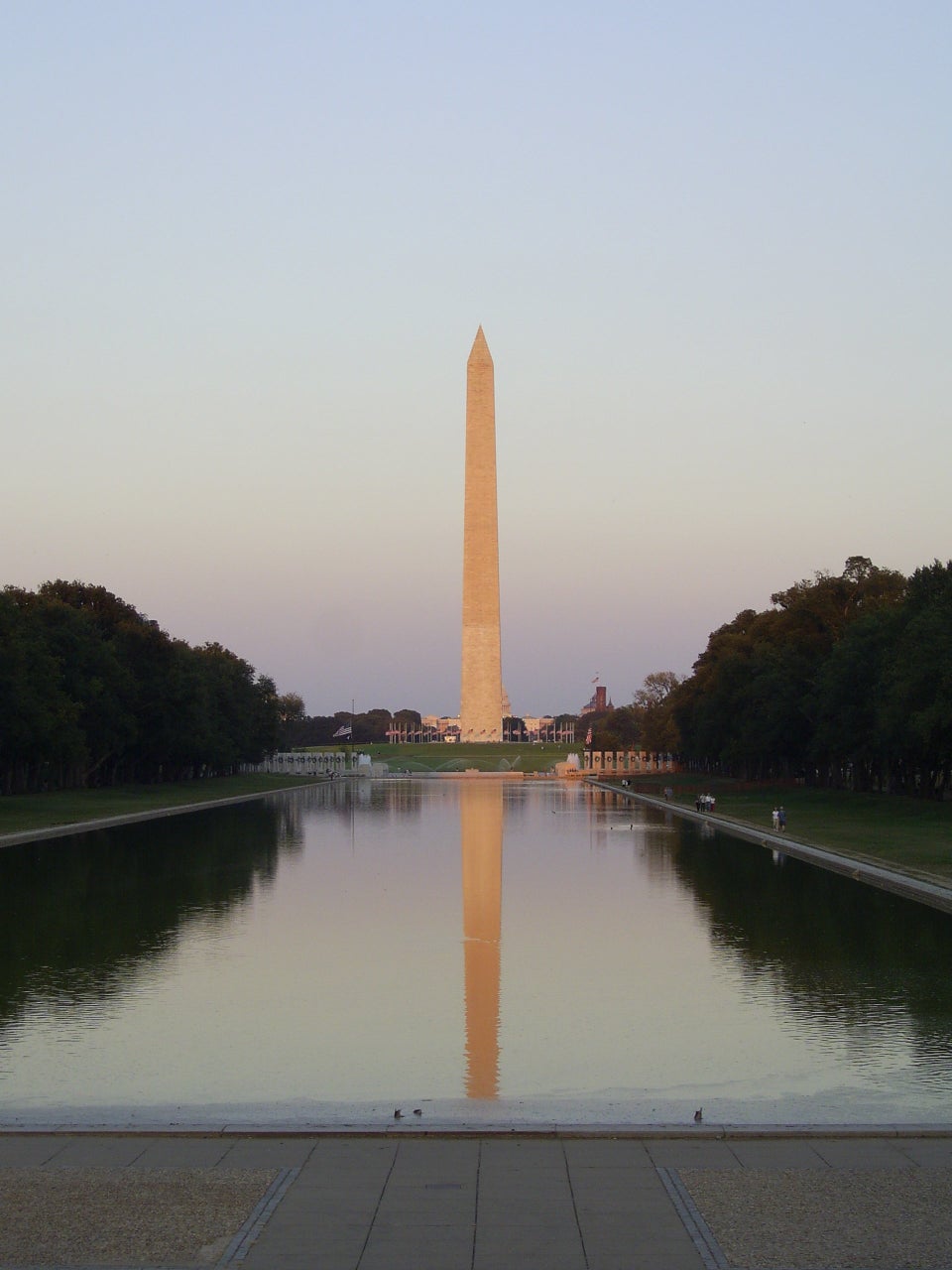 Popular in the Community