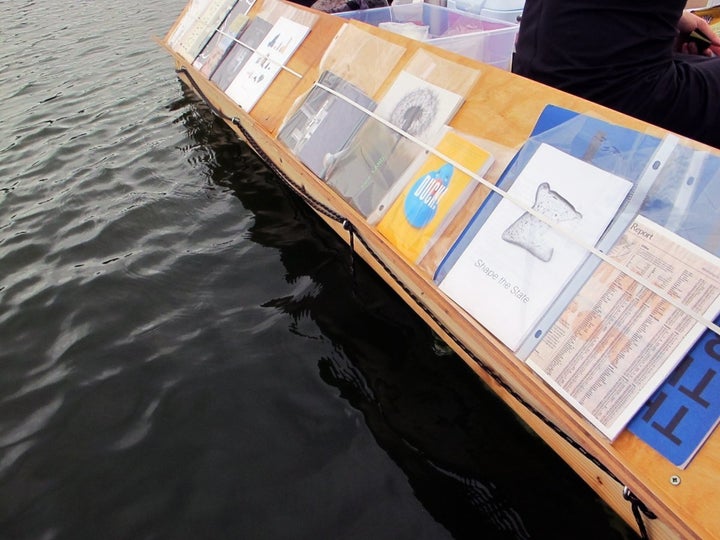 Books can transport you to faraway lands and sunny escapes -- which may be just what readers need as winter winds down. But your reading material needn't be island-based to get you in a mood for adventure.
Next week, from Feb. 11 to 14, a buoyant library will set sail in California, allowing visitors to pick out tomes from its waterproofed shelves. The venture was created by Machine Project, designed by architect Molly Reicher and built by artist Bob Dornberger.
"You can peruse the finest selection of raft-bound artist books the high seas have to offer," Machine Project describes on its site. "Bring your reading glasses, grog, sea chanties, and a bookmark -- the Library's come to town!"
Presumably, no eBooks will be lent out on board. Instead, laminated copies of art books will be available on the raft in Echo Park, Los Angeles, where visitors can arrive via pedal boat.
If you'll be in Los Angeles, you can dive right in; if not, let The Floating Library be a reminder that books -- and the lovely ideas they contain -- can be shared in the most improbable of places.